Do you remember heading home from the office in mid-March 2020 and not returning, perhaps ever? I was told by upper management that we were going to switch to remote work, just until we got a grasp on COVID, and then move back into the office. Here I am almost 2 years later still working from home.
While some have always worked remote, those of us used to the office setting were in for quite the adjustment. I had an extra bedroom at home, but it had a tiny desk that barely fit my laptop, let alone two monitors and a notepad. Although I still plan on going back to the office at least part-time, I have found the benefits and joy of working from home. I love being home with Willow all day, sleeping in later, having less prep to get ready for the day, getting all sweaty during a lunch workout, you name it. However, working well from home is very hard without an adequate home office set-up.
Whether you have a dedicated office at home, a spare bedroom, or a corner of the kitchen, adding a few items to that space can make quite the difference. Below I share some of my essential items in my at-home office. These items allow for better productivity, a more comfortable work environment, and a cozy home office space. 
When you make purchases through the links in my post, I may earn commissions at no additional cost to you. As an Amazon Associate I earn from qualifying purchases. As always, I only provide links to products and services I recommend.
1. Stand-up Desk
I had a stand-up desk in the office and when I started working from home my body could immediately feel the impacts of sitting all day. I was frugal and bought a larger desk thinking I didn't really need a stand-up desk. I got a little smarter when we moved this summer and I ordered a stand-up desk from UPLIFT Desk. Below are a couple options, including the desk I have and a stand-up converter if you're not looking for an entire desk. I have no regrets investing in an electric stand-up desk.
2. Desk Mat
If you're going to splurge on a stand-up desk, you should definitely add a padded mat to the package. I chose one as my free 'add-on' when I purchased my UPLIFT desk and it is wonderful. I never realized how sore you get standing up all day because I wore relatively supportive shoes to the office. But at home I usually just have socks on and if you have hardwood floors like me, those feetsies get sore quick! Some desk mats are pretty pricey and I personally don't think that's necessary, but since I've only ever used my freebie, I'll let you decide for yourself (and please tell me if you find a great one!) 
3. Writing Utensils
You can never have enough pens, pencils and highlighters. I talk and email back and forth with clients all day and am constantly jotting down notes. I generally use pens, but when I'm fed up with the pens not working I switch to a pencil for the day. And of course I have to highlight important notes or to-do items or I'll forget almost immediately.
4. Calendar or Planner
This is a must to stay organized and to keep track of important meetings, events, and appointments. For example, I have my appointments (hair, doctors, etc.), Willow's vet and grooming appointments and the occasional house-related meeting. I also have work items to keep track of and my blogging/social media schedule. I have multiple calendars nowadays to keep track of everything:
5. Post-It Notes
I'll be the first to admit, not the most environmentally friendly, but for those of us who need to take notes using pen and paper, Post-It Notes are a fun way to do so. With just about every shape, color, and size imaginable, you're certain to find what fits your productivity needs. I like the traditional 3×3 for jotting down work notes, but often preferred smaller Post-Its when studying in college and adding a note to a textbook page. 
6. Comfortable Chair
I was on about Day 4 of working from home when COVID hit before my back and butt started hurting from the desk chair I had in my home office. Thankfully, my company let us bring home our office chairs once we realized the pandemic was not going to be short-term so I still have my nice company chair in my home office. It's super comfy and has adjustable lumbar and stiffness support. I've linked a similar one below and boy am I glad I was able to bring mine home from work because those things aren't cheap (but so worth it!).
7. Blanket
I LOVE being able to have a blanket in my office. I didn't find it acceptable to take a throw to the office with me, but now that I'm at home, I have a permanent office blanket. My favorite blankets are the over-sized fleece blankets, usually from Marshalls or HomeGoods. However, I'm also obsessed with sherpa blankets and can never have too many!
8. Fun Mouse Pad
I love a good mouse pad for work. Last Christmas my boss got each of us a funny mouse pad. Mine is linked below with the saying 'Chaos Coordinator'. I've seen everything from the simple company logoed mouse pads to mouse pads featuring the whole family or a favorite TV show. Stores like Walgreens and Shutterfly offer awesome customizable mouse pads. Below I've linked the mouse pad I have and a few others I really like.
9. Solid Power Strip
I wouldn't have thought twice about a power strip until a few years ago when my aunt and uncle spent thousands on electronics and appliances due to a power surge. Now I make sure all of my electronics and appliances are protected by extension cords with surge protectors. I've found most cords offer this protection, but below are a very highly rated power strips to ensure your highly-valued electronics are well-protected.
10. Photos
Photos are oh-so important in an office. Now, if you have a designated office or room in your home, you likely have photos hung already. But if you created a space in your house for your office, remember to add some pictures to the area around you. I like to have a photo of Sam, Willow, a photo with close friends, and a couple family photos. Even though you might be the only one seeing them, it's a good reminder of the good things in life and who/what you are working for.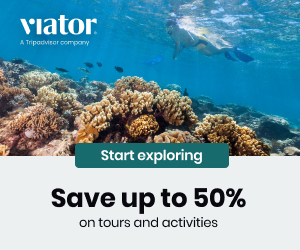 11. Desk Organizer
I didn't realize the importance of a desk organizer until I no longer had drawers in my desk. I love not being able to stuff all my junk in a drawer when I'm cleaning as it forces me to actually organize, but it's so much easier to keep track of things with an organizer. Currently, I'm using the plastic freebie that came with the purchase of my UPLIFT Desk, but below are a few that I have my eye on for an upgrade.
---
If you know me, you know I'm very particular in my set-up and how I like things (maybe a little OCD 🙂 ), but my job and career is very important to me and I want to make sure my home office helps set me up for success. If you'd like to read more about what I do each day, check out my blog post A Day in the Life of a… Retirement Consultant!. I miss my coworkers dearly, but I've definitely grown accustomed to working from home and have been successful at it. And hey, I might miss my colleagues, but I have a constant sidekick in Willow 😉
Happy Working!
-Lily