If you're the ultimate dog lover like me, your best dog friend definitely has a top spot on your shopping list. I love searching for fun gifts for dogs and I can't go into a store or come back from vacation without picking up something for the pup. I spoil Willow with gifts all throughout the year, but especially during the holidays. I've compiled a Gift List with some of our favorite items and some items still on our wish list.
When you make purchases through the links in my post, I may earn commissions at no additional cost to you. As an Amazon Associate I earn from qualifying purchases. As always, I only provide links to products and services I recommend. Read my full disclosure here.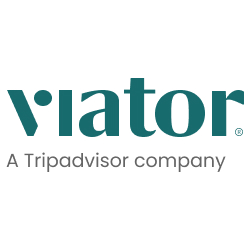 Fun Gifts for Dogs & Their Humans:
Tuffy toys are a favorite in my house! The toys are so durable for being stuffed and actually have a chance at surviving a few weeks before being destroyed. The toys are not indestructible and if you have a mighty chewer, they won't last a super long time, but your pup will have so much fun with them. Tuffy toys are registered trademarks of VIP Products, along with Mighty and Duraforce.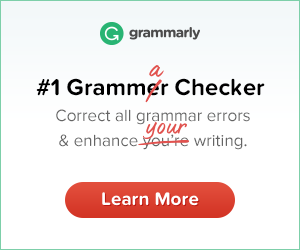 The toys are a bit on the expensive side, however, I absolutely love the variety. The company offers a several different themes including zoo, ocean and dinosaur. Your pup will be so excited to unwrap a Tuffy toy.
Is your pup a genius? Fido just might need a puzzle treat game to stay engaged and show off his smarts. This is such a fun gift for dogs. The item featured is on Willow's wish list this year, but several of my friends have some version of a puzzle treat game for their pup. It's so fun watching dogs work to get the treats and eventually get that special prize.
Earth Rated Poop Bags are a lifesaver in our household. We love the Pantry Pack featured below as it allows us to grab a bag or two as we head out the door for a walk. The company also offers biodegradable bags and portable rolls of bags to attach to leashes.
The bags are thick, durable, and large. The last thing I want is a hand full of poop, and thankfully I have never had that experience with Earth Rated Dog Poop Bags.
4. Lupine Leash and Collar
Lupine products were recommended to us when we picked out Willow and was immediately impressed with their selection of colors, patterns, and prints. The best part is they have a great guarantee where the company will replace any Lupine brand dog collars, leashes or pet gear that has been damaged, even if it's due to chewing.
Willow has a sea turtle collar and a cranberry-colored leash. Not exactly a matching set, but I loved both so much I couldn't resist. The leash handle is very comfortable, even with a dog who pulls as much as Willow.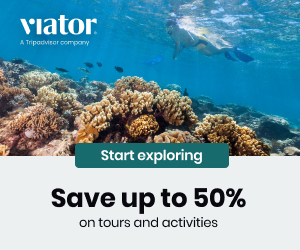 VOHC Accepted and tasty?! That's a win in my book! Willow LOVES these brushing chews and waits by the treat cabinet for one each morning. Her vet recommended we find a chew due to tarter growth and we found the Milk-Bone chews to be a great alternative to more expensive options out there.
Maybe not a human favorite, but definitely a pup favorite. Even if you can't play fetch, your dog will have so much fun squeaking the ball around the house. Even with the squeakers, the balls are very light and are easy to throw and bounce. A favorite at home and at the dog park, these tennis balls will make the perfect stocking stuffer for your pup.
Do you have a fast eater? Puzzle feeders not only help force slower eating habits, but are engaging for you four-legged friend. There are a variety of feeders out there ranging from easy mazes to challenging ones so there's certain to be the perfect option for your pup.
Shh… this might be showing up in Willow's stocking this year. A neighbor dog has a light-up collar and it makes a huge difference when walking the pup at night. Not only can you and others see your dog on leash better, but you can feel more confident knowing you can find your dog if she were to get loose. These collars are very affordable and come in several color options.
Walk your dog in style this winter with a cute winter hoodie! Those of you (us) in cold-weather states know the importance of ensuring Fido is warm and comfortable during those freezing winter walks.
Dogs and dog lovers will enjoy this tasty treat. As an over-the-top, worry-wart dog-owner, I feel comfortable giving my dog Bully Sticks for the occasional special treat. I triple check to make sure they are rawhide-free and only give as a treat when I am home with Willow, but she digests them well and is always overly eager for another one.
Check out this article from the American Kennel Club on why Bully Sticks make a great treat.
Another item on Willow's Christmas Wishlist! (She finally won't chew it 🙂 ). Our pups love having a place in the house to curl up and call their own and that spot is even better when they have their own bed.
Our pets are family, right?! They deserve a stocking right next to the rest of the family's. Willow's stocking is in the mail and I'm excited to fill it up for St. Nick. Some vendors allow personalization, including names and photos.
Snow, salt, and ice can wreak havoc on dog's paws. Help protect your pup's pads this winter with dog booties. There's definitely an adjustment period, but once acclimated, your pup should walk completely normal in the boots and you can be comfortable knowing her feet are safe.
I don't know how I went so long without a car cover – it's a gamechanger! Throw this on your backseat and you no longer have to worry about a mud mess at the dog park, car sickness, or hair and slobber. It's even great for kids.
Make sure it has slots for the seat belts so you can use it with passengers or with a dog restraint. The one con with the velcro seat belt slots is that with fabric seats it does pull up the fabric a bit. However, the mess it saves has been 100% worth it.
We received this as a gift for Willow when she was a puppy and it was clearly a gift from someone with a lot of puppy experience. Based on advice from our puppy classes, we initially fed Willow using the bouncing treat dispenser, and she loved it. She had so much fun bouncing her kibble out and chasing it around the kitchen.
Eventually, she learned to bounce it hard enough so all the kibble flew out at once, so we switched to the Puzzle Feeder featured above. Now we use the treat dispenser for bigger treats and Willow still has a blast with it.