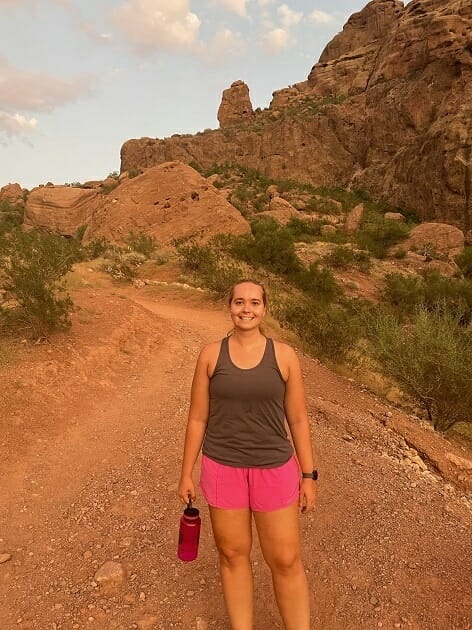 Born and raised in Madison, Wisconsin, I'm proud to still call the city home and share life's adventures with my husband, Sam and our fluffy goldendoodle, Willow.
I'm Lily - Welcome to Office to Outdoors!
Weekdays you'll find me working in my home office from 8am – 5pm for a local financial company, but every weekend or vacation day is made into an adventure. 
I do not have dreams of quitting the corporate life and traveling the world, but rather climbing the corporate ladder and incorporating travel in whichever ways possible. 
I have dreams of going back to almost every place I've travelled to so far. Some of my favorite places include Georgia (Coastal, Atlanta, the Mountains), the beaches of Maui, and the deserts of Arizona. Cozumel and Punta Cana are my favorite places for warm winter getaways. 
While almost all of my travels have been in the United States thus far, I dream of journeying to the Serengeti and swimming with the sea life in the Galapagos. 
I started this blog not because I'm doing anything 'special' or 'new', but because I love to travel, I travel a lot, and I want to share my adventures and how I do it with you. 
I am certainly no expert, and as you'll see I have plenty of mishaps along the way (yes, even a kidney stone in Las Vegas), but corporate life and travel can be done and even enjoyed. 
Follow my posts to stay up-to-date on my next adventures and learn how I combine the corporate life with my dreams of travel.