Maui, Hawaii
Ocean, sunshine and rainbows – that's what I dreamed of with Maui. Ever since I was little I had fantasized about visiting Hawaii and snorkeling with the beautiful sea creatures. Thankfully, my husband, Sam was on board and while not as excited about the sunshine and rainbows, he was equally excited about exploring the volcanoes. We knew we needed to plan the perfect itinerary full of plenty of adventure and beach time. We originally started planning a trip to the Big Island before eventually settling on Maui due to flight and hotel deals. It was worth every single penny.
When you make purchases through the links in my post, I may earn commissions at no additional cost to you. As an Amazon Associate I earn from qualifying purchases. As always, I only provide links to products and services I recommend.Read my full disclosure here.
Planning the Ultimate Maui Itinerary:
Sam and I spent several months planning our trip to Maui. We had heard from friends, relatives and bloggers that traveling to the island can be very expensive and even unaffordable.
We wanted to have a really fun trip full of new adventures, memories, and experiences, but we wanted to make sure we came back able to afford our other trips planned for the remainder of the year. We budgeted $5,000 for the trip to ensure we had enough to cover all expenses and any surprises, but I'm very happy to say we came in under-budget spending just under $4,000 with flights, hotel, rental car, and all excursions.
The biggest expenses of the trip were unsurprisingly hotel, rental car, and flights. Flights were booked on Southwest using the Companion Pass (saved close to $500). Flights may have been a bit more than normal since we traveled on two separate days both on the way there and back. We found the best deal for hotel and rental car to be through Costco Travel in September, the shoulder season. We chose seven nights at the Royal Kahana Maui by Outrigger and the package included a Toyota Corolla for around $1800. 
How to Get to Maui:
Maui Airport, also known as Kahului Airport (OGG), is Maui's main airport and the only international airport on the island. Currently, 11 airlines operate including Alaska Airlines, American Airlines, United Airlines, Delta Airlines, and Southwest Airlines.
How to Get Around Maui:
This itinerary requires a rental car due to the various adventures you'll be going on. However, if you are planning on a relaxing beach vacation without venturing out much, consider skipping the rental car expense and arranging transportation to and from the airport.
The drive time from the Maui Airport to the popular Lahaina beach area is under 40 minutes.
Where to Stay in Maui:
Accommodations are plentiful in Maui. You'll find everything from budget hotels and private condos to luxury resorts and vacation rentals by owners. As expected, properties away from the beach are generally more affordable than those beachfront and those in popular tourist areas will be more costly than those in smaller communities.
The Royal Kahana Maui by Outrigger where Sam and I stayed is located between Kaanapali Beach and Kapalua Bay and features fully-furnished condominium units, with some facing the ocean. We chose this specific place because the units feature kitchens and we have found cooking while traveling saves so much money and helps us stick to healthy eating habits. The unit also featured a washer and dryer which was perfect for all the sand we accumulated throughout the day.
The downside of this property is there is no beach access, the building is very outdated, and the pool has much to be desired. However, it kept us in budget and we were out exploring so much that we really did not need 'stellar' accommodations. 
Once we had our flights, rental car, and hotel booked, we were able to start planning the fun stuff! My aunt recommended the book, Maui Revealed, for planning our trip and it was a game-changer! The book helped us plan just about every part of our itinerary. We took the book with us on our trip and kept it in the car as we traveled around the island. I cannot recommend the book enough if you are planning a trip to Maui. The authors also have books for each Hawaiian Island if you are planning a visit to Oahu, Kauai, or the Big Island.
Below I share how Sam and I spent our week in Maui, including what we recommend the most and what we will probably skip on our next trip. 
What to Pack: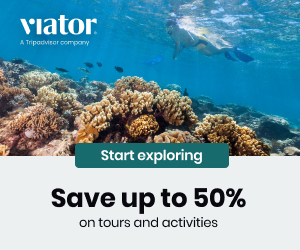 Women's Packing List:
Swimsuit(s)
Beach Coverup
Shorts and T-Shirts/Tank Tops for Hiking
Leggings
Attire for more formal meals, outings, etc.
Sandals
Tennis Shoes
Men's Packing List:
Swim Shorts
T-Shirts
Shorts
Jeans (in the event of cold weather or a more formal dinner)
Nicer Shirts
Sandals
Tennis Shoes
Other Must-Have Items:
Reef-Safe Sunscreen (Bring Plenty!)
Waterproof Camera/GoPro (I purchased this FujifFilm Waterproof Digital Camera for the trip)
Toiletries
Chargers (Phone, Computer, Camera, etc.)
Headphones (It can be a LONG flight) — I currently have Airpod Pros and Sam insists he doesn't need headphones 🙂
Snorkel Gear – Sam and I both have the Cressi Freediving Mask and Dry Snorkel and love it! The mask and snorkel are sold together, come in many different colors, and we haven't had any issues with the masks fogging up while under water.
Maui Itinerary:
Traveling to Maui:
I'm rather impatient when it comes to flying and haven't traveled outside of the continental US aside from Mexico and the Caribbean so I haven't been on any long truly flights. We decided to break the up the traveling into two days so we'd have two five-hour days of flying rather than one almost ten-hour day of flights. We left on a Friday evening in late-September and flew halfway, from Milwaukee, Wisconsin to San Jose, California. We were able to relax for the evening and then head to the airport for a morning flight to Maui, with a quick layover in Honolulu. 
Day 1 (Saturday): Land in Kahului
We landed at the Maui Airport mid-afternoon and headed to get our checked bag and rental car. Near the airport is a shopping center with the usual stores like Target and several places to eat. While the shopping and the restaurants reminded us of home, the chickens roaming the parking lot definitely did not. I had heard about the chickens in Hawaii, but I was certainly not expecting to see as many as we did. It was a welcomed greeting.
Just getting off the flight, we were starving and ate at a restaurant near the airport, Fork and Salad Maui which specializes in HUGE salads. I mean you can add just about anything you can think of to your salad and it's so big it can last multiple meals. It was delicious and affordable and I definitely recommend it when visiting Maui.
After eating, we drove the 45 minute drive to our hotel, checked in, and settled in for the night. There is something so special about falling asleep to the sounds of the waves crashing outside your window. 
Day 2: 
Plan a very loose agenda for your first full day in Maui. Depending on how many time zones you've crossed, you may be very off-schedule and need more time to rest.
Although we followed advice and stayed up until a regular bedtime of 11pm the night before, we still could not sleep past 4am the next morning. We'll blame the time difference, but I think we were also so excited to be on the trip we had organized and planned for so long that we just couldn't stay asleep. 
We stayed in bed until around 5:30am and then got ready for our long run (yay half marathon training!) before the heat kicked in. We went on a gorgeous run along the Kaanapali Trail, which goes past several hotels, Black Rock Beach, and Whaler's Village. It was a great tour of the area, however, by 8am I was absolutely roasting and vowed not to run in Maui again (at least until the next time we visit). 
I was extra-motivated to run quickly because we were scheduled to PICK OUR PUPPY that morning. Also probably contributed to why I couldn't sleep well. We had a video call scheduled with the breeder and I was so so so excited. Coincidentally, the litter of puppies was named after states and one of the puppies was Hawaii. Although absolutely adorable, we went with Arizona for her playfulness. 
After we picked out our perfect pup, we headed for lunch at Aloha Mixed Plate (now closed), which specialized in Hawaiian seafood dishes. Sam was a huge fan of the Mahi Mahi, while I, not being much of a seafood fan, opted for a chicken dish. The restaurant was situated along the water and offered beautiful views.
We then had an amazing afternoon snorkeling at Kapalua Beach. It was a beautiful area and the beach was not especially crowded for a Sunday afternoon. Sam hadn't been snorkeling since middle school and I was so excited to get him exploring the fishies with me. We even saw our first SEA TURTLE. I couldn't believe it! It had always been my dream to swim with sea turtles, but I didn't know if it would actually happen, especially not on our first full day in Hawaii. Of course, the underwater camera I had bought for the trip was in my bag on the beach, but just being in the moment and not trying to capture it was the absolute best. 
By the time we finished snorkeling, we were both exhausted so we headed to Foodland for groceries and back to the hotel to make dinner and watch the sun set. 
Tip when grocery shopping in Hawaii: Keep costs lower by signing up for the store's rewards program. Most don't require you to be a resident and can save you quite a bit of money on staple items. 
Day 3: Road to Hana
On your third day in Maui, prepare for your day-trip journey to the Road to Hana. Before starting the drive, I cannot stress enough the importance of preparing for the day and starting early. Maui Revealed was a lifesaver for the drive as the book provides so much detail on the stops and their exact locations, food options, and hidden spots along the drive. We did not need to memorize the entire route and weren't out of luck if we lost reception.
Unfortunately, Sam woke up with a pretty bad cold. He was extremely congested and was blowing his nose about every 5 minutes. However, he was a trooper and was determined to complete the Road to Hana Itinerary we had planned for the day. Sam drove while I guided him using the book. We stopped at several waterfalls, Halfway to Hana for delicious banana bread, awesome beaches, and Julia's Banana Bread for even more delicious bread. 
Now this is probably an unpopular opinion, but Sam and I both thought the drive was a bit overrated. Don't get me wrong, every part of the drive was gorgeous and worth stopping to see, but it was crowded, an incredibly long drive, and all of Maui is beautiful so we didn't feel the drive was absolutely necessary. Of course, we are glad we did it to experience the famous route and below are a few of our favorite stops:
Hana Lava Tube – Located just past mile marker 31, this is a self-guided tour of a lava tube (formed by lava flowing through). The tour currently costs $15 per person, and kids 5 and under are free.
Wai'anapanapa State Park – Sam and I both loved this park, particularly for its black sand beach and beautiful walking paths. The beach was very busy, even on a Monday afternoon, but it was gorgeous.

 

Red Sand Beach – Another favorite beach of the trip was Red Sand Beach. The sand was so cool and the beach was a bit treacherous to reach which kept the crowds away.
The route is filled with gorgeous waterfalls and I highly recommend stopping at several as each are unique and vary in size and flow. There are so many wonderful photo opportunities along the way. We quickly realized there was no way we'd be able to get in even a quarter of the recommended stops – there are just so many!
Perhaps if Sam hadn't been feeling crummy it would have been more exciting, but for now we both agreed that we're glad we did it once, but don't feel the need to do it again. 
Day 4: Snorkeling and Maui Exploration
On your fourth day in Maui, head to a new beach for some more snorkeling and then visit the Maui Ocean Center. Sam woke up feeling too ill to do much, so he dropped me off near Black Rock Beach and headed back to the room to get some more rest. I walked around a bit before settling in the sand at the beach.
Black Rock Beach is named for the giant black rock protruding out, which provides home to some beautiful coral. I highly recommend this area for snorkeling, especially if you are a beginner snorkeler or less comfortable in the ocean water. Snorkeling is great in this area and it's a very popular spot. Several hotels are situated on the beach, including the Sheraton, so it's usually pretty busy and I felt comfortable snorkeling without Sam. 
I snorkeled for several hours, got thrown back to shore by a giant wave, and enjoyed some time under the sun before Sam picked me up to visit the Maui Ocean Center. 
The Maui Ocean Center was a fun aquarium, with exhibits both indoors and outdoors. I especially loved the sea turtle and whale and the exhibits featuring Hawaii's marine life. It's a great way to learn more about Hawaii and the ocean life that calls the area home. Overall, I felt the aquarium was geared more toward tourists than to the everyday visitor, but it was a well-designed facility and I would definitely recommend a visit on your trip to Maui.
Day 5: Snorkeling, Iao Valley and Hiking
Kama'ole Beach:
Get ready for more snorkeling! If you're looking for a beautiful beach and amazing snorkeling, head to Kama'ole Beach in Kihei. The beach stretches about 1.5 miles and is divided into 3 sections (Kam I, Kam II, and Kam III). There are parking lots across from the beach and facilities available. Sam and I headed to the beach to snorkel on a weekday morning and it was near-empty, although we were told the beach can be packed on the weekends and during busy-season.
My favorite part of Kama'ole Beach was the snorkeling. Sam and I swam with so many sea turtles! They came right up to us and we would have to squirm and wiggle to avoid touching them. It was such an incredible experience and we couldn't believe how many there were in one area. I will definitely be back to this area with the hopes of seeing some of my new sea turtle friends again.
Iao Valley:
While in Maui, we were really excited to do some hiking. Recommended by several books and blogs, we ventured off to Iao Valley State Monument to explore the area. It was very beautiful and quite busy with tourists hoping to get a picture with the needle. Obviously we did not do enough research as I thought there were hiking trails here. In reality, there are a few very short nature trails, but mainly very crowded viewing areas. Sam and I found this to be another overrated Maui stop, although it was a pleasant stop.
Waihee Ridge Trail:
Since we were geared up to hike at Iao Valley, we searched Google Maps for a hiking trail on our drive back to the hotel and found a winner! We ended up at Waihee Ridge Trail which is a 4-mile out-and-back trail up into the West Maui Mountains. The trail is steep a good part of the way up, but is well-maintained and provides gorgeous views. Helicopter tours frequent the mountains below for added fun. The cloud covering was thick as we hiked higher up and it was so cool to be hiking into the clouds. However, be prepared for heat and sun if the clouds disperse.
Day 6: Exhilarating Bike Ride down Haleakala 
If you want quite the thrill during your trip to Maui, ride a bike down a volcano. Bike ride tours down Haleakala are very common in Maui and very fun, I might add. We opted for a self-guided tour through Bike Maui. Due to park regulations, the tour companies cannot take you in the park, but drop you just outside the entrance so you can bike down 23 miles at incredible speeds, with amazing views.
Sam and I had the crazy idea once we were dropped off to bike uphill to the entrance of Haleakala National Park. We made it, but it was not easy. We explored the visitor center, nature paths, and started on our ride down the volcano.
It was such a cool experience, although definitely a little frightening at times due to the high speeds. The rental companies equip you with great bikes and heavy-duty helmets, but they do warn you about horrific accidents that have occurred while riding down Haleakala. It's also important to remember that you are riding alongside cars – you do not have the road to yourself. While a great activity, I do not recommend it for people not comfortable on bikes or who have not ridden a bike in quite awhile.
Once we arrived safely at the base of Haleakala, we started heading back to the tour shop in town. Of course, we had to make a quick stop for lunch at Polli's Mexican Restaurant. The restaurant offers delicious food and drink and was just what was needed after a busy morning biking.
Day 7: Haleakala & Pool Time
On your last full day in Maui, consider relaxing at the beach or hotel pool, or opt for another adventure day and head to Haleakala National Park for a day of exploring.
An entrance pass is required for Haleakala National Park. The fee is $30 per car which is good for three days, or present your Interagency Annual Pass (America the Beautiful Pass) for entry. Plan for about two hours to drive from Lahaina to Haleakala.
Sam and I had planned to go back to Haleakala to hike on our last full day in Maui, but Sam just had to spread his germs and I was unable to muster enough energy to go. Sam headed to Haleakala by himself and I laid in bed for a couple additional hours before heading out to the pool for some sun. 
As I mentioned earlier, the pool was nothing to rave about, but they had lounge chairs and it did the trick. There were other people hanging out at the pool and it was an overcast day so it wasn't cooking out there. 
Sam had a blast at Haleakala and saw Silver Swords which he had read about and was so excited to see. He called me on the way back ecstatic about all there was to explore and how we have to hike the Sliding Sands Trail on our next visit to Maui. 
Once Sam got back, we had a quiet dinner overlooking the ocean and headed to bed early to prepare for our upcoming long day of travel. 
Day 8: Start Your Journey Home
It was rainy the morning we left Maui, but we still ate breakfast on our little patio and I said goodbye to the ocean, trees, and mountains as I do every time we leave a place. Just as we were about to head out, the most beautiful rainbow appeared. I like to think it was our sign to come back again real soon! 
We checked out of our hotel and started the drive back to the airport, admiring all of Maui's beauty one last time. 
Heading Back Home:
As we did going to Maui, we took two days to get home. We flew into San Jose late Saturday night and flew back to Wisconsin Sunday afternoon. I think it was the perfect way to do it as each leg was about 4 1/2 hours and it allowed a little adjustment to the time change. Depending on where you are visiting from, I highly recommend considering adding an additional travel day to your itinerary.
Final Thoughts:
Sam and I LOVED Maui! I would go back multiple times a year if I could (give me more money and time please 🙂 ). Our first trip went really well and I like to think it's because of all the time that went into planning (okay, Sam did a lot of the prep work) and knowing what activities we wanted to do, Knowing you can't do it all really helps pinpoint the activities to focus on for each specific trip. 
With that being said, on our next trip to Maui there's a few additional things I'd add to our Maui Itinerary. I'd like to attend a luau, try more restaurants and bars, and explore downtown Lahaina. On our drive out we were on a road with SO MANY cute shops that we didn't even know were there. I was dying inside knowing we didn't have time to stop. Of course, there are a hundred more beaches left to visit as well. That's the best thing about travel; even when you've done so much in a place, there's always something new.