My Honest Review of New Orleans:
New Orleans is a very impressive city in a way that's just not for me. The city has architectural beauty, incredible history, and offers a gorgeous and unique environment. However, I found that to be countered by extremely dirty streets, rude people, and craziness. If you've never been down Bourbon Street on a Friday or Saturday night, you have to check it out at least once. The shear number of people who gather in the street is incredible, let alone the venders, people with snakes, or tarot card readers. If it's your cup of tea, I guarantee you'll be going back time and time again. Once was plenty for me.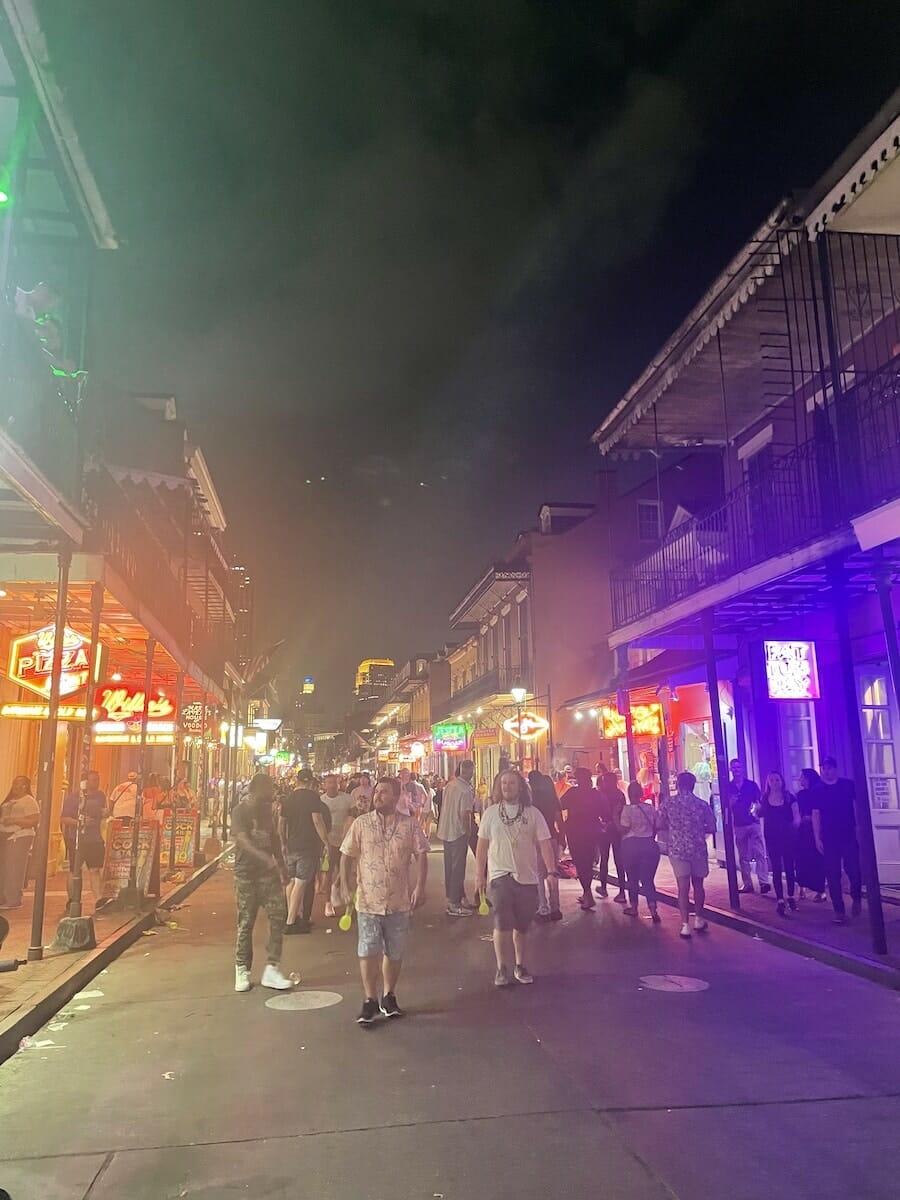 Don't get me wrong, I loved my five-day trip there and am so glad I got to explore so much of the city. However, after the first night, my husband Sam and I both agreed 2-3 nights would have been plenty. It's just a lot for two people who don't like seafood, loud music, or the thought of voodoo.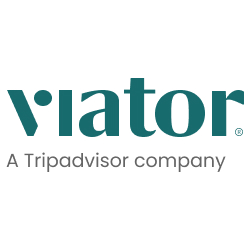 Just like any city though, New Orleans is so much more than Bourbon Street, bars, and blaring music. Walking through New Orleans City Park makes you forget that just a couple miles away are people overindulging in alcoholic beverages. The park is made up of around 1,300 acres filled with gorgeous live oaks, walking trails, a botanical garden, mini golf, an amusement park, fishing lakes, and so much more. It's a fun spot for kids and adults and you could easily spend the whole day here exploring.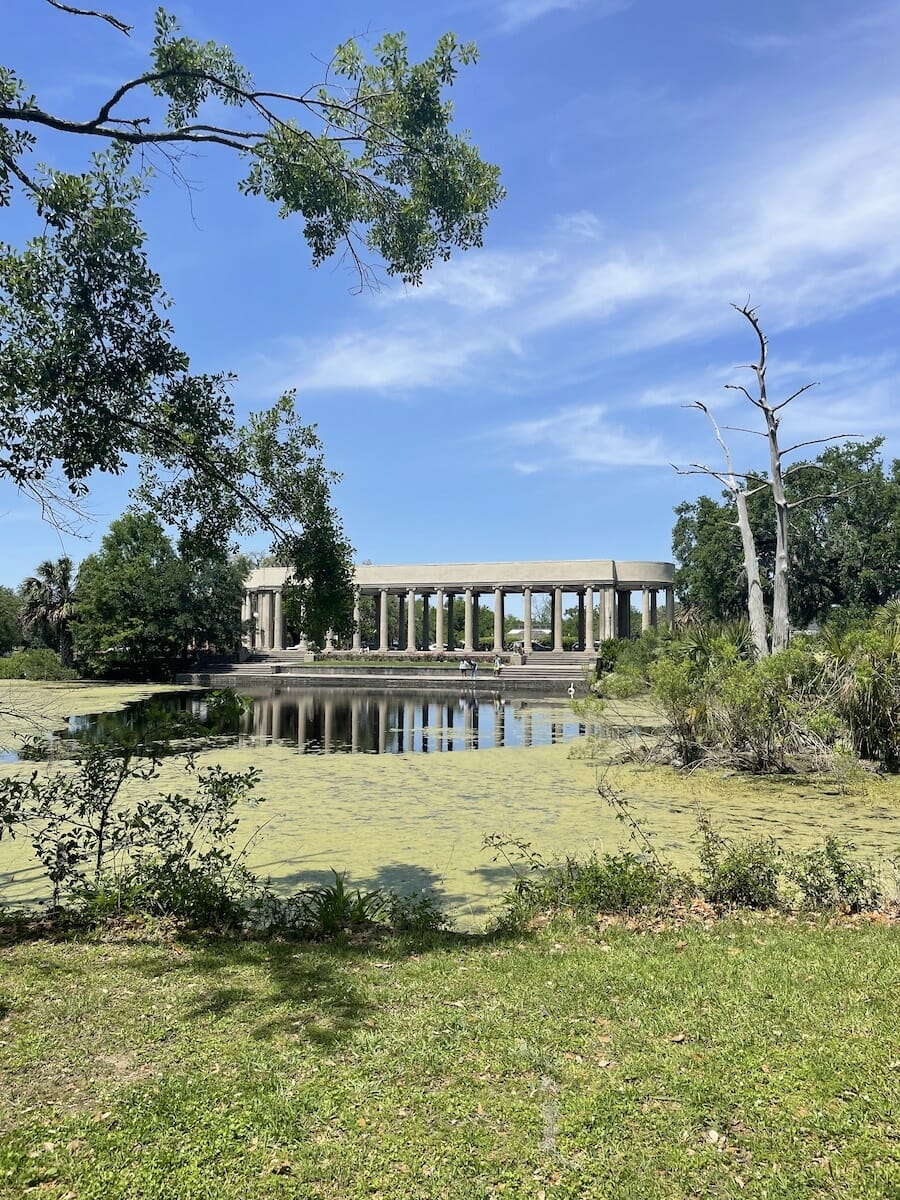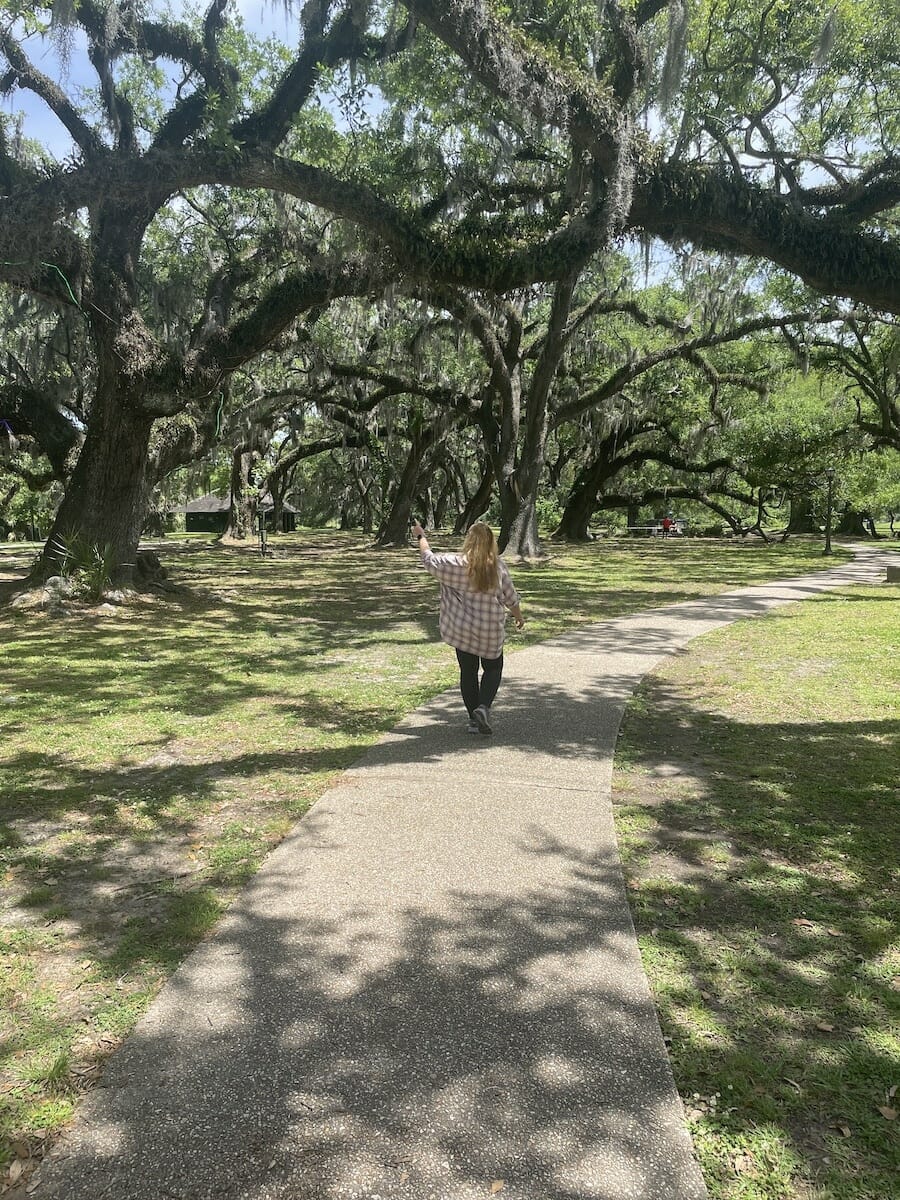 The Warehouse District was my favorite area for grabbing dinner and drinks. It's a very trendy area known for old warehouse buildings converted into modern museums, restaurants, and shops. The World War II Museum is also located in this area of the city. The streets were much calmer and with less going on around me I felt a lot more relaxed. The food is also delicious! Tommy's Cuisine has delicious Italian entrees and is most certainly worth the visit. Sam also found a sports bar that he really enjoyed.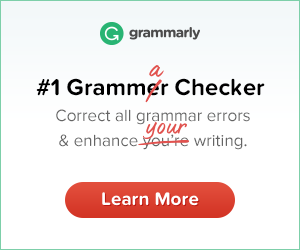 Another unique area was the Garden District. The homes were gorgeous and had so much character. It was so much fun to walk the blocks and enjoy the beautiful homes and gardens, especially with the yards at home still mostly snow-covered. However, the beauty of the Garden District was overtaken by the tour groups blocking the sidewalks and the bars on the outskirts of the neighborhood. Again, not necessarily a bad thing, but for me personally, it took away from the experience.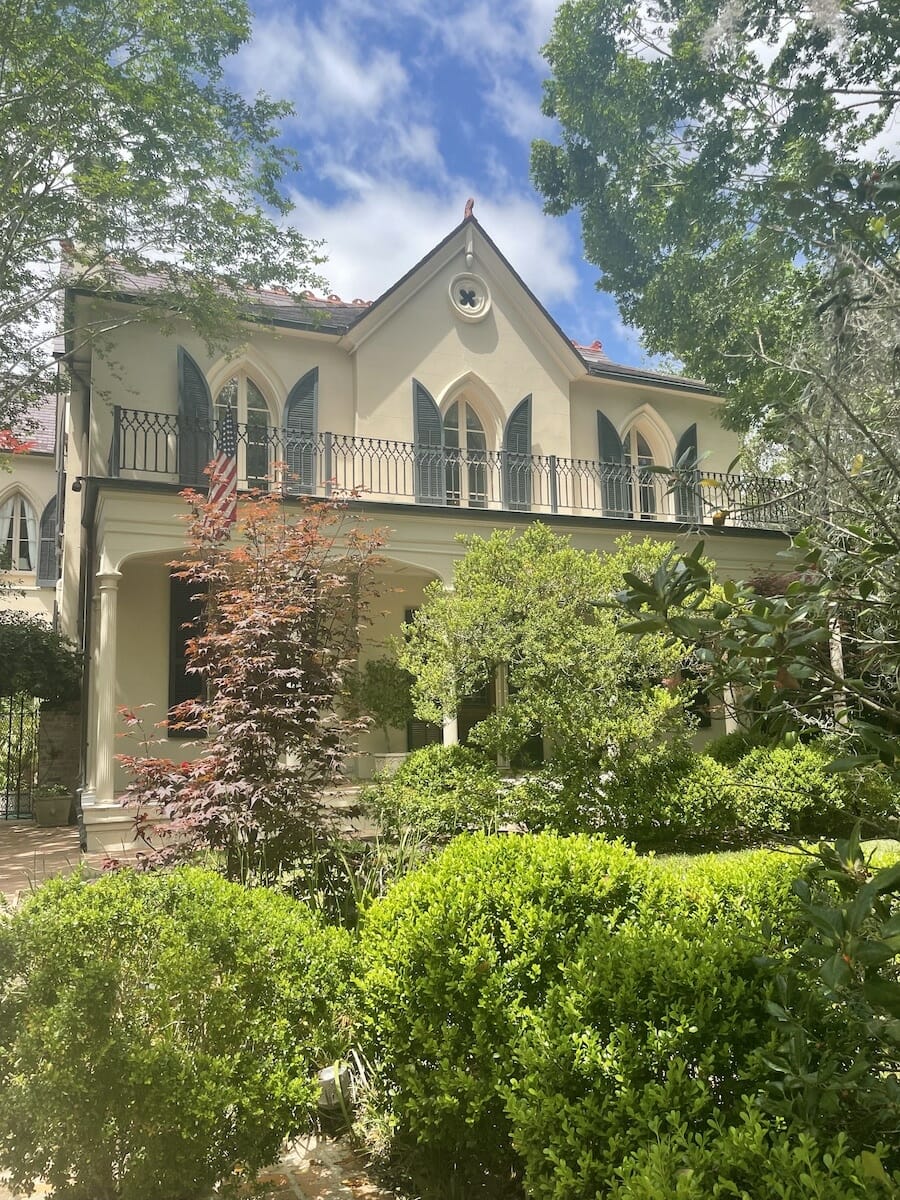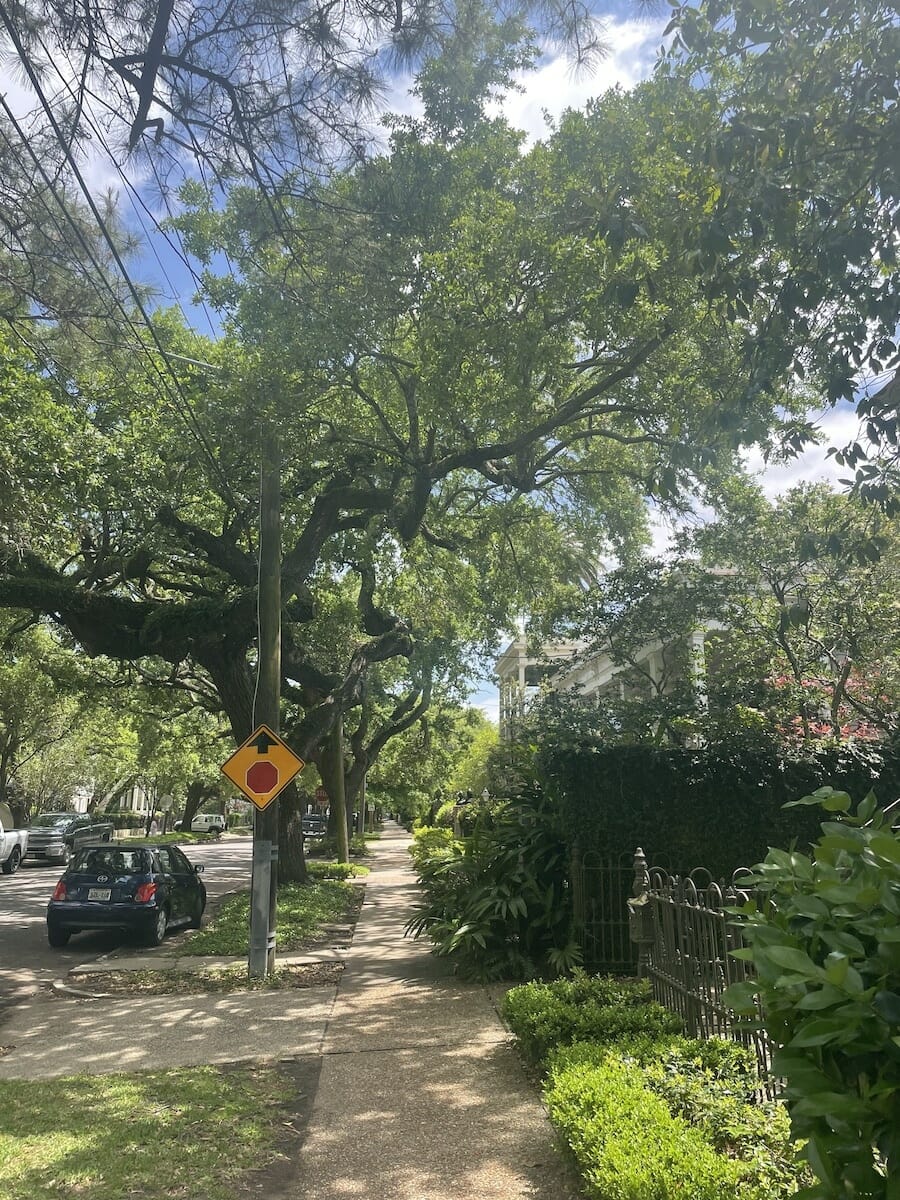 Perhaps my favorite part of our New Orleans trip was the visit to Jean Lafitte National Historic Park and Preserve. The park was quiet, nearly empty (probably due to the excessive heat and humidity), and stunning. It was so lush and green, had beautiful hiking trails, and I even made friends with a gator – okay, maybe a one-sided friendship. The park is about 30 minutes from downtown NOLA, but you feel like you're in an entirely different part of the state. In my opinion, this park alone makes a visit to New Orleans worth it.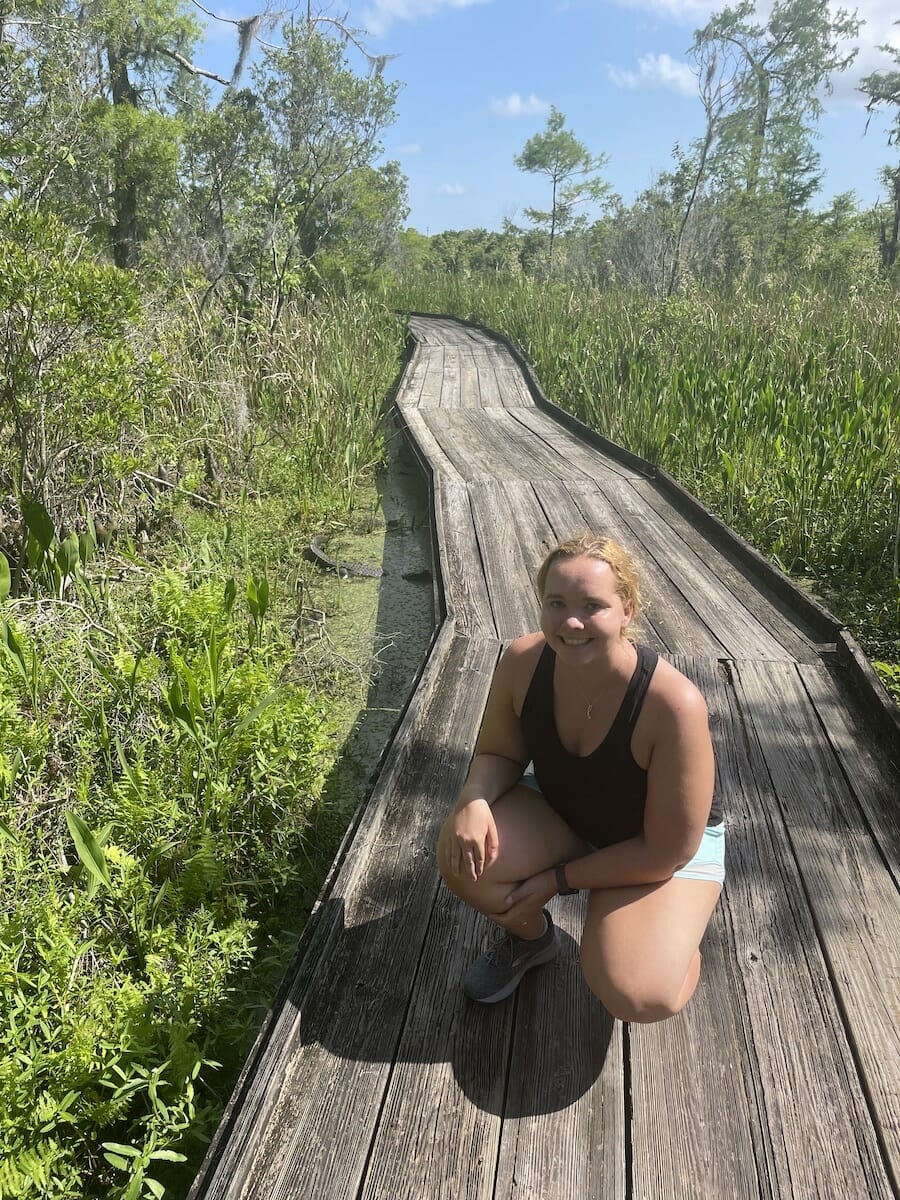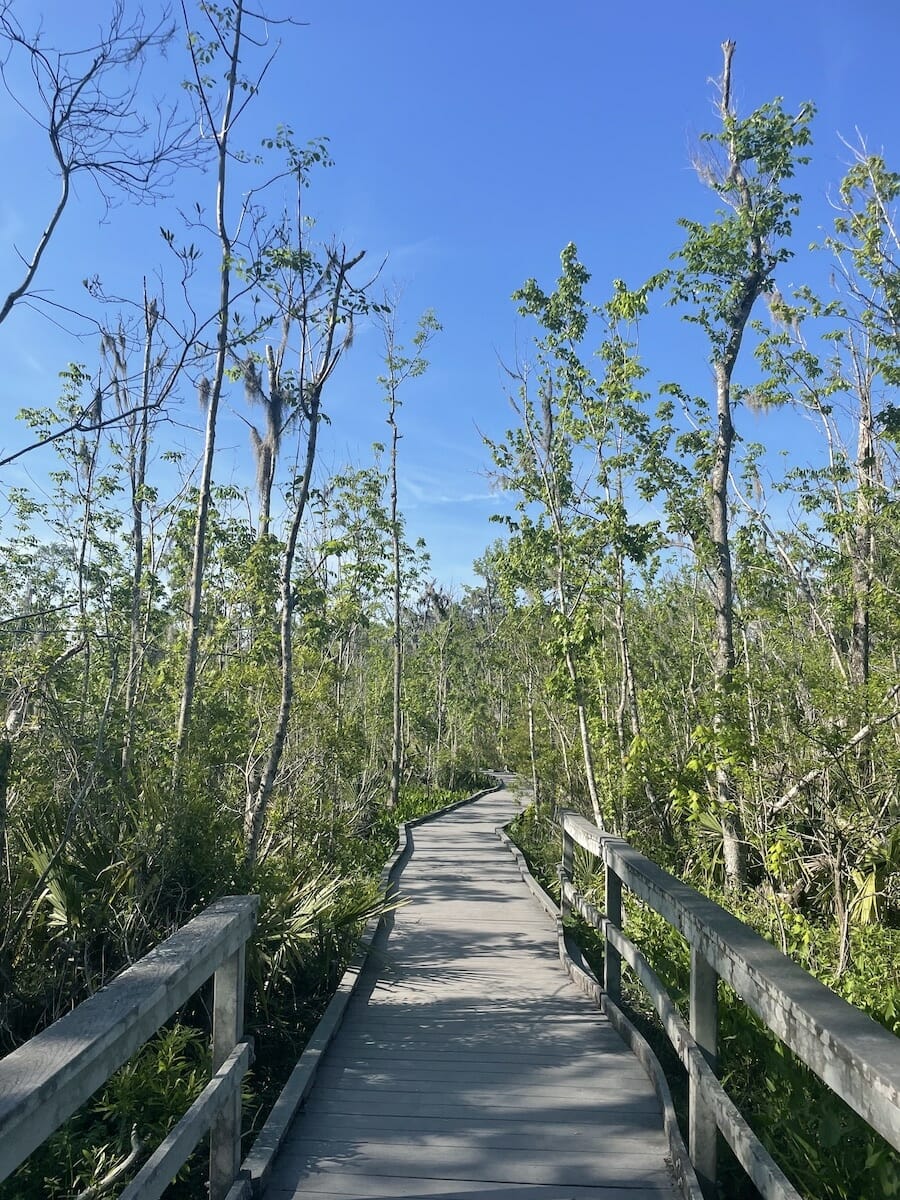 In the end, I really enjoyed my trip to New Orleans and Sam and I had a great time exploring all the city has to offer. Am I in a hurry to go back? No. However, there is so much history and tradition in this city, I truly believe everyone should experience it at least once. Even if you're like me and find downtown NOLA and Bourbon Street to be too much for you, I guarantee you'll find something else to love about New Orleans. Whether it's the parades, tours, gardens, or architecture, New Orleans truly does offer a lot to impress with.
Happy Exploring!
-Lily
When you make purchases through the links in my post, I may earn commissions at no additional cost to you. As an Amazon Associate I earn from qualifying purchases. As always, I only provide links to products and services I recommend. Read my full disclosure here.