In the central-western part of Wisconsin, you'll find the city of Eau Claire – an outdoor haven filled with beautiful parks, relaxing rivers, and paved trails. The city combines urban living with the nature that surrounds it, making Eau Claire the perfect destination for your next outdoor adventure.
In this post, I'll share the best outdoor activities in Eau Claire including the can't-miss parks, extensive bike paths, best spots to tube and kayak, and more. Whether you're a seasoned outdoors enthusiast or a beginner looking to find your next adventure, Eau Claire offers a treasure trove of experiences waiting to be explored.
When you make purchases through the links in my post, I may earn commissions at no additional cost to you. As an Amazon Associate I earn from qualifying purchases. As always, I only provide links to products and services I recommend.Read my full disclosure here.
Enjoy the Bike Trails of Eau Claire
One of the best ways to explore Eau Claire is by bicycle on the over 60 miles of trail the area offers. The city is home to three beautiful state trails that happen to be rail-trails – unused rail corridors that have been repurposed for public use. 
Anyone 16 years or older will need to purchase a State Trail Pass before heading off on a ride. The pass is also required if in-line skating or cross-country skiing (in the winter), but is not required if you will be walking the trails. There are several locations around Eau Claire and the surrounding towns to purchase a pass, including individual properties, self-registration stations, and area retailers like Holiday Inn Express, Country Inn & Suites, Spring Street Sports, Chippewa Area Visitor Center, Brunet Island State Park, Lake Wissota State Park, Anybody's Bike Shop, and Eau Claire Bike & Sport. 
The fee for the pass is $25 annually or $5 for a day pass, and it applies equally to residents and non-residents. Please note that a failure to purchase a pass might result in a $5 penalty. 
Old Abe State Trail 
Explore Eau Claire's outdoor beauty on the Old Abe State Trail, a 37-mile paved multi-use trail perfect for riders of all ages and levels. The trail takes you through agricultural land before following the undeveloped shoreline of the Chippewa River. 
For fellow state-park enthusiasts, the trail connects two beautiful Wisconsin state parks: Lake Wissota State Park and Brunet Island State Park, offering ample opportunities for off-trail adventures. The Ice Age National Scenic Trail also crosses the trail near Brunet Island State Park. Whether you're a seasoned cyclist or a beginner, the Old Abe State Trail allows you to discover Eau Claire's outdoor splendor at your own pace.
Chippewa River and Red Cedar State Trails
Another wonderful trail option in Eau Claire is the 30-mile Chippewa River State Trail that begins at Phoenix Park in Downtown Eau Claire. This trail connects with the Red Cedar State Trail in the Dunnville Wildlife Area and ends in the town of Durand. The Red Cedar State Trail is a 14.5-mile rail-trail. 
Together, the trails make an interconnected system designed to allow you to experience the best of the Eau Claire area while offering plenty of opportunities for magnificent views. 
Explore Awesome Outdoor Activities at Eau Claire's Parks
Eau Claire is also filled with beautiful city and state parks. These areas are perfect for hiking, biking, and further outdoor exploration. Keep in mind that Wisconsin State Parks do have an entrance fee so you'll be required to show a day pass or an annual pass, but many local and community parks are free to access.
Lake Wissota State Park 
Lake Wissota State Park is a hidden gem located just outside of Eau Claire in Chippewa Falls. The state park offers a little bit of everything including camping, hiking, fishing, and biking. 
Camping in Lake Wissota State Park is a relaxing experience. Because the state park is smaller, it's an intimate experience that gives you the remote feel of being alone in the wilderness. 
The park offers over 18 miles of hiking trails (some shared with bikers and horses), perfect for a beautiful stroll. I especially love the 1.4-mile (one-way) Lake Trail which begins near the overlook by the entrance and takes you to the beach area. The beach is swimmable and has picnic tables, bathrooms, and changing stalls. It's the perfect place to relax and enjoy a sunny afternoon.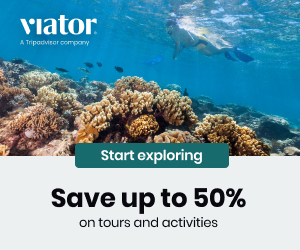 Biking enthusiasts will be thrilled to discover the Old Abe State Trail which is the 20-mile section of rail-trail that connects Lake Wissota State Park to Brunet Island State Park. 
Although there are no overnight horse sites available, horseback riders will find over 9 miles of trail available for exploring. Please remember that a WI State Trail Pass is required for all riders aged 16 and older.
During the winter months, the park transforms into a winter wonderland. Cross-country skiing, snowshoeing, and snowmobiling are popular activities that allow you to embrace the snowy landscape in a fun and exhilarating way. So, regardless of the time of year, Lake Wissota State Park has something exciting to offer everyone!
Big Falls County Park 
A must-visit park in Eau Claire is Big Falls County Park located less than 30 minutes from the downtown area.The park boasts 135 acres of forested land with a gorgeous waterfall at the center of the park.
There are sandy beaches surrounding the falls, making for great areas for you to enter the water to cool off on a hot summer day. Be aware that you may need to walk through some water to get to the beach area.
There are entrances at both the northern and southern ends of the park, providing easy access for visitors. The park also has parking lots at both entrances, although they may fill up on hot summer days so I recommend arriving early in the morning or later in the afternoon. Conveniently situated between the parking area and the falls are pit toilets.
Please note that there is an entrance fee – $5 for a daily pass, or $30 for a seasonal pass.
Phoenix Park 
Phoenix Park is located downtown next to Haymarket Plaza and the beautiful Pablo Center at the Confluence.This charming park hosts a plethora of activities throughout the year to keep you entertained. From the numerous summertime concerts filling the air to the fresh produce and handmade crafts at the farmers' markets, the park promises a captivating and lively experience.
Phoenix Park provides a beautiful backdrop of the Chippewa River and the architectural marvels of four bridges: Phoenix Park Bridge, Haymarket Plaza Pedestrian Bridge, Grand Avenue Bridge, and Lake Street Bridge. Each bridge offers a unique perspective and makes a beautiful backdrop for photos.
The park is also a delightful haven for dog walkers and picnic lovers. Enjoy a leisurely walk with your furry friend or relish a cozy picnic with your family while overlooking the tranquil Chippewa River.
If you're looking to learn a little bit, check out the Eau Claire Planet Walk which starts in Phoenix Park. This journey will take you on about a one-mile walk and provide fascinating insights into our solar system. 
Finally, cyclists and hikers will enjoy both the Old Abe and Chippewa River State Trails which go through the park. The trails provide a rewarding experience of Eau Claire's scenic landscapes and offer a different way to see the city. 
Pinehurst Park 
About ten minutes northeast of downtown Eau Claire you'll find Pinehurst Park, a revitalized greenspace loved by outdoor adventurers. Pinehurst Park is particularly well-known for its mountain biking trails, disc golf, playground and various snow sports that truly bring the park to life during the winter months.
Construction of the now-revitalized Pinehurst Park began in 2013, sparking a magnificent transformation that continues to this day. The park has been meticulously designed and expanded, with an array of recreational facilities and beautiful landscapes that make it a must-visit spot in Eau Claire. 
When winter arrives in Eau Claire, Pinehurst Park becomes a hotspot for snowsports. Hockey fans can get out on the ice, while skaters can practice gliding across the ice rink. Meanwhile, the park's sledding hill invites both the young and old for a thrilling ride down its snowy slopes.
For those who prefer a quieter winter pastime, cross-country skiing through the park provides a serene, yet invigorating journey. The park's picturesque snow-clad trails provide skiers with a peaceful retreat and a beautiful way to appreciate the Wisconsin winter landscape.
Top Water Activities in Eau Claire
If you are a lover of the water, then you've come to the right city. Eau Claire has several rivers and lakes that are perfect for tubing, kayaking, fishing, and swimming. Below are some of area's best kept secrets for tubers and kayakers.
Tubing 
River tubing down the Chippewa River is a very popular and fun summer activity in Eau Claire for both locals and visitors. If you have your own tubing gear, a good entry spot is at Phoenix Park in downtown Eau Claire. So many residents have their own tubes that the city installed a pump near the Jamf Building so that you can inflate your tube, making the experience even more hassle-free and enjoyable. If you'd like to purchase your own tube while in the area, head to Walmart or Scheels where tubes are often in stock during the summer months. 
Expect a float down the Chippewa River to take anywhere from 45 minutes to over an hour depending on the water levels and the flow of the river. You will exit the river at Hobb's Landing. Make sure to pack your sunscreen, plenty of water, and snacks so you can enjoy your relaxing ride. 
If you're new to tubing, don't have your own gear, or prefer an organized float, Loopy's is the place for you. Here you can rent a tube, get transported to the start of the float adventure, and arrive back at your car at the end of the trip. Float trips with Loopy's take approximately 2.5 – 3 hours, but again, will vary depending on water levels. Loopy's also has delicious food and drink if you are in need of some nourishment at the end of your adventure. 
Kayaking
Whether you're new to kayaking or a seasoned pro, Eau Claire has a body of water for you. For those taking out their own kayak, Phoenix Park is your ideal starting point. Situated at the confluence of the Chippewa and Eau Claire Rivers, the park offers a perfect spot to launch your kayak. As you paddle down the river, you'll find views of the city's downtown area, offering a unique contrast to nature around you.
When it comes to kayak rentals, Loopy's comes to the rescue again has you covered. Known for their dedication to outdoor adventures, Loopy's provides kayak rentals beginning at $30 for an hour and a half of river time. Rentals include transportation, a paddle and life jacket. There is a shorter trip which is approximately 3 miles, and a longer trip which is about 6 miles (must book two time slots). Reservations can be made online. 
While the Chippewa River might be the most well-known body of water in Eau Claire, don't limit yourself to just one river. The Eau Claire River is another fantastic option for kayakers, particularly for those looking for a gentler ride. It is perfect for those who are looking for a relaxing, peaceful paddle.
For a quick and enjoyable route, try River Prairie. This short journey is perfect for those who want a taste of adventure without committing to a long trip. You'll still be able to enjoy the scenic views and wildlife that make Eau Claire so special.
Two additional leisurely options are Half Moon Lake and Dells Pond. These bodies of water offer a calm and serene kayaking experience, perfect for those looking to unwind amidst nature. And for the more experienced kayakers, the route from Little Falls to Big Falls is a must-try. With some rapids along the route, it provides the perfect opportunity to test your skills and enjoy an adrenaline-pumping adventure.
What Outdoor Activities in Eau Claire Will You Try First?
As you can see, Eau Claire is bustling with outdoor fun and adventure. Whether you are looking for a leisurely stroll on an even trail or a challenging kayak route, Eau Claire has something for you. And after a busy day of adventuring, head to downtown Eau Claire for delicious food and drinks.