Springfield, Missouri is a wonderful city filled with beautiful parks, caves and local attractions. And let's not forget about the restaurant scene. The city has amazing restaurants sharing local cuisine, farm-to-table recipes, and delicious treats.
This article will guide you through the culinary map of Springfield, highlighting both the lesser-known eateries and popular restaurants in Springfield, all of them topping my list of favorite restaurants in the city.
When you make purchases through the links in my post, I may earn commissions at no additional cost to you. As an Amazon Associate I earn from qualifying purchases. As always, I only provide links to products and services I recommend.Read my full disclosure here.
Restaurants in Springfield
Bambino's Cafe
1141 E Delmar St, Springfield, MO 65807 & 2810 E Battlefield Rd, Springfield, MO 65804
Head to Bambino's Cafe for the most delicious Italian meal in Springfield. The cafe has two locations – one situated on Battlefield and another on Delmar. The latter is my favorite due to its neighborhood coziness. It's nestled right at the edge of a neighborhood and is the perfect local dinner spot. There's even a walk-up window for take-out orders. 
Bambino's Cafe's extensive menu includes salads, pizzas of your choosing, and a plethora of pasta choices such as different takes on ziti, alfredo, and classic spaghetti. To quench your thirst, they offer a variety of beverages including soda, wine, and beer.
The restaurant is casual, the dishes are very reasonably priced and the servings are huge. I was starving and ate a large portion for dinner and had a huge serving for lunch the next day. Bambino's Cafe is one of the best restaurants in Springfield for an affordable and filling meal that the whole family will love. 
Black Sheep Burgers and Shakes
209 E. Walnut St., Springfield, MO 65806, 2160 W. Chesterfield St., Springfield, MO 65807, & 2420 E. Sunshine, Springfield, MO 65804
Black Sheep Burgers and Shakes is a popular casual spot in Springfield, known for its gourmet burgers and delicious shakes. The burgers are carefully crafted and have won awards. A meal isn't complete without their delicious fries. My favorite are the sea salt n' pepper fries, but the truffle n' parmesan fries are also a huge menu hit. 
The real menu winner here, in my opinion, is the delicious shakes. Try fun flavors like Strawberry Fields Forever (topped with shortcake), Elvis (chocolate, peanut butter and bananas) or the Boss (oreos and vanilla custard). Almost all shakes can be made boozy or non-alcoholic so everyone can enjoy the deliciousness. If milkshakes aren't your jam, the restaurant also has a large cocktail menu. 
Black Sheep Burgers and Shakes has three locations throughout Springfield, although the Sunshine A.S.A.P location is operated more like a fast-food restaurant and does not offer boozy shakes or a cocktail menu. 
Civil Kitchen 
107 Park Central Square, Springfield, MO 65806
Located across the street from downtown Springfield's Park Central Square, Civic Kitchen is an excellent choice for your lunch or dinner. This restaurant in Springfield offers expansive food and drink menus that will satisfy all taste buds. 
Whether you're in the mood for a light, healthy salad or an entree like the fresh Atlantic salmon, Civil Kitchen has you covered. Aside from food, their bar provides a fantastic selection of cocktails, from classic libations to specialty cocktails crafted by the bartenders.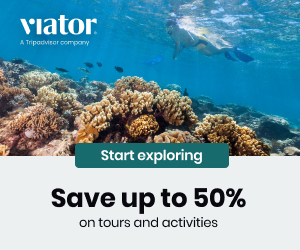 If you're a fan of old-fashioned desserts, make sure to try their rootbeer float. This old time classic is available on the dessert menu and really connects you with downtown Springfield and its Route 66 history. 
Best of all, their dishes are also reasonably priced, ensuring that you can enjoy a nice meal without breaking the bank. 
Springfield Brewing Co.
305 S. Market Ave., Springfield, MO 65806
Another Springfield favorite is the Springfield Brewing Co., also known as BrewCO or SBC. This establishment has been brewing beers since 1997 and remains locally owned still today. If beer isn't your thing (you know it isn't mine) the company has expanded to include food and an onsite distillery, branded Ty lechyd Da. 
The space itself is worth a visit. Housed in an old two-story building, SBC offers a large dining environment that's perfect for both large gatherings and intimate outings. Inside you'll find a huge bar where you can chat with friends or catch a game. 
Foodwise, the menu boasts an array of appetizers, salads, and burgers that pair perfectly with your beer or cocktail. The food is a bit pricier compared to similar spots in Springfield, but the food and drink, location and atmosphere justify the cost. They also have outdoor seating when the weather is pleasant.
Ozark Mill at Finley Farms
802 Finley Farms Lane, Ozark, MO 65721
One of the most unique restaurants just 15 minutes south of Springfield in the city of Ozark. The Ozark Mill at Finley Farms is a special spot to enjoy a wonderful meal. Here you'll enjoy the most delicious farm-to-table meal in a historic mill originally built in 1933. The menu is a bit higher-priced ($25+ per entree), but the ambiance and food preparation is well worth it. 
The history behind the property adds to its charm. John Morris, founder of Bass Pro Shops, purchased the property in 1993 and has worked to preserve and maintain the property's original charm and history. Today, the former mill houses three restaurants: The Ozark Mill (farm-to-table riverfront dining), The Garrison (fine dining), and The Workshop (coffee). 
Even if you choose not to dine here, the property is worth exploring. You can walk around the farm grounds, explore the Riverside Bridge, and check out the on-site general store. Filled with a range of interesting items to peruse and purchase, it's the perfect spot to pick up a souvenir of your visit or a gift for a loved one. 
Red's Giant Hamburg 
2301 W. Sunshine St., Springfield, MO 65807
If you've never been to a classic diner, you need to stop at Red's Giant Hamburg during your next trip to Springfield. The original diner opened its doors in 1967 and was a hot stop on Route 66. The diner closed in 1984, but in 2019 a new owner wanted to recreate the original and Red's was opened in a new location, mimicking the vibes of the original diner. 
Today, the diner stands as a testament to the classic American roadside eatery, sporting a vibrant Route 66 theme that pays homage to its historic roots. The menu offers diner food like burgers, fries, and chicken strips. It's also a great spot for an ice cream treat with delicious malts, floats and sundaes.
Aviary by Lavender Falls 
2144 E Republic Rd, Springfield, MO 65807
If you're in the mood for the best crepes at any time of the day, head to Aviary by Lavender Falls. This casual-dress restaurant serves breakfast-style food for breakfast, lunch and dinner (except for Sunday when they close at 3pm) and their crepes are to die for! 
My personal favorite is the Funky Money with Nutella, whipped cream and lots of fruit, but if you aren't a fan of sweet crepes, they have a full menu of all things savory. 
Looking for something other than breakfast food? They also have salads, sandwiches and entrees and their Pomme Frites are amazing. My mom ordered a traditional breakfast platter and that was also incredible. I stopped in for a meal during my lunch break so no alcohol for me, but the Aviary has a full drink menu, including specialty mimosas that look delicious. 
The restaurant is intimate inside, but they have plenty of outdoor seating on their dog-friendly patio.
417 Taphouse 
431 S Jefferson Ave Ste 160, Springfield, MO 65806
Head downtown to 417 Taphouse for classic pub food at a very affordable price. Fill up on their 'snackers' (aka appetizers) like loaded nachos, crab rangoon, mini corn dogs and toasted raviolis, or opt for a more traditional meal like a sandwich or burger.
After ordering food, head to pick out your beer from the area's only self-serve draft beer. Beer is priced per ounce you pour so you can try a little bit of everything. 
Of course, they have a full bar if you'd prefer a mixed drink, something in a can or a cold soda. While the restaurant and bar offers traditional seating, they also have more casual areas including a lounge area with couches and games.
This is a great place for adults – I would not advise bringing kids to this establishment (make sure to call ahead to ensure kids are allowed if needed). Dogs are welcome on the outdoor patio.The atmosphere at 417 Taphouse is lively and it's the place to be on a weekend night. 
Where Will You Eat First?
As you can see, your stomach will always be full in Springfield, MO. This city offers so much great food and you cannot go wrong with wherever you choose. With so many great choices, which will you pick first? As always, I welcome your thoughts on your favorite restaurants in the Springfield area. Happy Eating!