If you haven't had the chance to explore Albuquerque, you'll be amazed by all this city offers. While one day in Albuquerque certainly is not enough time to enjoy all that there is to do here, you'll get a great taste for the city that will leave you itching for more.
As a reminder, when you make purchases through the links in my post, I may earn commissions at no additional cost to you. As an Amazon Associate I earn from qualifying purchases. As always, I only provide links to products and services I recommend. Read my full disclosure here.
Where to Stay in Albuquerque: 
Assuming you're only in the area for a day, you may not need a hotel in Albuquerque. However, if you do end up needing a place to stay for a night, there are plenty of hotel and Airbnb options. 
Sam and I arrived close to midnight at the Albuquerque International Sunport (their creative name for an airport). We opted for the Sheraton Albuquerque Airport Hotel since it had a shuttle to the hotel and was right next to the Sunport. We took the same shuttle back to the airport in the morning to pick up our rental. 
The hotel was surprisingly nice for an airport hotel and it's the perfect place to get some rest after a late flight. Our 11th-floor room had a view of the Sandia Mountains and we got a basic lounge breakfast because of our Marriott Bonvoy Platinum Status, leaving us rested and ready for our first day in New Mexico's largest city.
What to Bring: 
Albuquerque can get toasty in the summer months and cooler in the winter months, so make sure you plan accordingly and pack the proper clothes. This city also offers ample hiking opportunities. I recommend hiking boots, especially if you plan on doing a more moderate or strenuous hike, a large water bottle or backpack with a bladder, and plenty of sunscreen. 
Best Time to Visit: 
Peak season in Albuquerque is September – November when temperatures range from 70 – 80 degrees. It's also the most expensive time to visit, especially if you are planning to attend the Albuquerque International Balloon Fiesta in October. 
June through August is a much cheaper time to visit, but expect hotter temperatures and frequent rain showers. 
The winter and spring months are more mild, but the area does welcome skiers so expect elevated prices and slight crowds. 
One Day in Albuquerque Itinerary: 
Breakfast:
Head to Cafe Lush about 15 minutes away from the airport for a delicious breakfast. Nestled in a quiet area of downtown Albuquerque, Cafe Lush has a variety of breakfast offerings, including a large gluten-free menu, along with friendly servers and an outdoor patio with umbrellas.
Morning Activities: Outdoor Adventures and Museums 
After breakfast, head just down the road to Petroglyph National Monument which consists of a visitor center and four main trail areas where you can view hundreds of petroglyphs. Although run by the National Park Service, the monument is free to visit and explore. 
The Visitor's Center has a bunch of books, maps, guides, stickers, and magnets available for purchase. We stopped to use the Visitor Center bathrooms and spotted a short nature trail through native desert plants, but there are no trailheads directly from the visitor center. You'll have to drive about 5-10 minutes to access the four hiking locations. 
Lunch in Albuquerque:
For lunch, head downtown to The Grove Cafe and Market which serves breakfast all day and lunch items like salads and sandwiches or Rio Bravo Brewing for a local beer and tasty meal.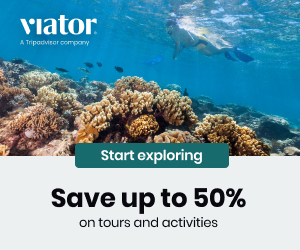 Afternoon Activities: Beautiful Views and Great Hikes
Depending on how you feel after the morning's activities, consider either heading to the Sandia Mountains for a scenic hike or to one of Albuquerque's many museums. 
If you don't feel like hiking for amazing views, head to the peak of the Sandia Mountains via the Sandia Peak Aerial Tramway. The tram will take you up the 2.7-mile ascent to the 10,378-foot peak. From the top, you'll get panoramic views of Albuquerque, gain access to a number of trailheads, or down a delicious meal at Ten 3, the restaurant at the top of the tramway. 
Evening:
End your busy day by strolling Old Town and grabbing a bite to eat. Old Town Albuquerque is home to more than 150 restaurants, shops, and art galleries. ABQ Trolley Co. offers fully-narrated guided tours of the area that are a great way to see Old Town and learn more about the town. The buildings have a lot of character and the shops and galleries are full of unique treasures you won't want to miss. 
Other Fun Things to Doing in Albuquerque:
You can get a great taste of the city in just one day and leave with a list of all the things you want to do on future visits. I love to hike and be outside when traveling, but if your tastes take you elsewhere, consider switching the activities I suggested with the below options:
– Attend the Albuquerque International Balloon Fiesta: Hosted annually in October, this is a hot air balloon festival you won't want to miss. 
– Explore the ABQ BioPark which consists of the Zoo, Aquarium and Botanic Garden.
– Kayak the Rio Grande: Go out on a guided tour and explore the river via inflatable kayaks.
– Take a Ride on the Cumbres and Toltec Scenic Railroad: The railroad opens Memorial Day Weekend and runs through October. It is open Tuesday – Sunday. The Cumbres Pass is the highest mountain pass reached by rail in the United States and as you wide the 64-mile railroad route you'll spot wildlife, enjoy magnificent views and see building remains.
Final Thoughts on Albuquerque:
While I only had one day in Albuquerque, I was so impressed with all that the city offered. The hiking options are incredible and the views are amazing. The Sandia Peak Aerial Tramway was undergoing maintenance during my stay, but I will certainly be trying the tram on my next visit. Whether you are looking for outdoor adventures like hiking or biking, museums, or shopping and dining experiences, Albuquerque has something for you.