Door County is one of my favorite places to vacation in Wisconsin and for very good reason. This peninsula area has everything from cute vacation rentals and local shops and restaurants to outdoor activities like hiking and kayaking. With so many things to do in Door County, I guarantee you'll never have a shortage of options.
In this post, I share 15 of the best things to do in Door County, including a mix of the more popular, must-do activities and the tips/tricks to make those activities a blast.
As a reminder, when you make purchases through the links in my post, I may earn commissions at no additional cost to you. As an Amazon Associate I earn from qualifying purchases. As always, I only provide links to products and services I recommend. Read my full disclosure here.
1. Attend a Door County Fish Boil: A Wisconsin Tradition
Fish Boils are a top Door County dining experience that have been occurring for over 70 years. Prior to sitting down to eat, you will have the opportunity to watch the master boiler cook the fish to perfection. Check out this story from the White Gull Inn for more details on what a fish boil entails. 
There are several locations all around Door County to enjoy a fish boil and reservations are strongly recommended – these really are popular events. 
Fish Boil Locations: 
Old Post Office Restaurant (Ephraim) 
Pelletier's Restaurant (Fish Creek) 
Waterfront Mary's Bar and Grill (Sturgeon Bay) 
Water Gull Inn Restaurant (Fish Creek) 
2. Explore Washington Island
The island is a 5-mile ferry ride from the tip of Door County. Hop on the ferry with your car in tow and be transported to even more Midwest beauty. You'll find beaches, shops, restaurants, farms and so much more. There's even a second ferry that will take you to Rock Island State Park.
There are hotels on the island (campsites too!) so consider spending a few nights on the island.
3. Spend a Day Shopping in Door County – Unique Boutiques, Artisanal Goods & More
Door County is FULL of cute, local shops ranging from homemade goods like candles and oils to stationary and homegoods. If your visit to the peninsula happens to be a rainy one, there's no need to fear because you can spend hours browsing the boutiques for all the unique offerings. 
Some of my favorite stores: 
Kick Ash Products (artisan granola, including gluten free options) – Ellison Bay
Novel Bay Booksellers – Sturgeon Bay 
Sister Golden – Fish Creek
4. Visit Door County's State Parks
Door County's population may be just over 30,000 people, but the area is home to five state parks, making it an excellent spot for outdoor lovers. There's Potawatomi State Park and Whitefish Dunes State Park in Sturgeon Bay, Peninsula State Park in Fish Creek, Newport State Park in Ellison Bay, and Rock Island State Park next to Washington Island. I find it amazing how unique each state park is, even though they are relatively close to one another. 
The parks offer some of the best hiking in the state. Consider checking out Eagle Trail in Peninsula State Park for beautiful views of Lake Michigan and the bluffs or beautiful hiking trails. My favorite state park beaches are found at Peninsula State Park and White Fish Dunes State Park. The parks also offer camping and biking, along with winter activities.
A Wisconsin State Parks pass is required to enter the parks. Purchase an annual pass ($28 for WI License Plates) if you plan on visiting multiple WI State Parks this year, or consider a day pass if you're only spending a short time in the state.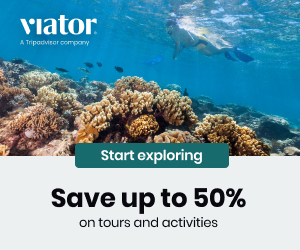 5. Enjoy a Treat at Wilson's Restaurant & Ice Cream
Wilson's is a seasonal spot in Ephraim that has been open since 1906 – wow! It's a delicious counter-spot to grab lunch and enjoy the beautiful view. They serve a variety of options like hamburgers, hot dogs, nachos, sandwiches, and sides. Of course, the ice cream treats are absolutely delicious. 
6. Enjoy the Wineries of Door County
Wine tasting is a perfect outing during your time visiting Door County. Each winery is beautifully designed and fun to check out. Most of the wines are sweeter and fruitier than more traditional wine, but I love tasting all of the options and the new varieties each season. 
The Nine Wineries in Door County by Location: 
Sturgeon Bay: 
Egg Harbor:
Harbor Ridge Winery 
Anchored Roots Vineyard and Winery 
Ellison Bay:
Fish Creek: 
Lautenbach's Orchard Country Winery and Market 
Carlsville:
Red Oak Winery
Door Peninsula Winery 
Jacksonport:
Simon Creek Vineyard and Winery 
Baileys Harbor: 
7. Explore Door County by Kayak
Kayaking is one of the most popular things to do in Door County as the area is surrounded by beautiful water – Green Bay on one side and Lake Michigan on the other. Spend the day on either bodies of water either with a guided tour, learning about the history and formations of Door County, or by yourself paddling at your own pace. 
There are several kayak rental shops throughout Door County including Door County Kayak and Bike, Peninsula Kayak Company, Kayak Door County, and DC Adventure. 
I recommend choosing a rental company that is located directly on the water. On one of our first trips, Sam and I rented from a shop and had to wheel very heavy kayaks at least a half mile down to the water. We weren't used to trekking kayaks and weren't prepared for it, making the experience a bit less enjoyable. You also don't have any assistance getting in and out of the water if you need it. 
8. See Goats on the Roof at Al Johnson's
Al Johnson's Swedish Restaurant and Butik in Sister Bay is famous for having goats on its roof – yes, real, live goats. They even have two live cams so check them out for yourself!
There is a ceremony at the beginning of each season when the goats are brought to the roof for the first time of the year (usually late May). The goats spend the evenings and winter cozy in a barn so you'll have to head to Door County during the summer months if you want to catch the goats in action. 
Aside from featuring goats on the roof, Al Johnson's serves delicious food, offers a large beer garden, and has a shop selling traditional Scandinavian clothing along with contemporary items, gifts, and even stuffed animal goats. 
9. Relax with a Cold Treat at Not Licked Yet
Not Licked Yet in Fish Creek is my favorite spot for ice cream both because they serve tasty treats and the location is so pretty. Grab your snack and head down to a chair by fresh water to enjoy every bite. They also have a large play area for kids to hang out. 
Along with the most delicious sundaes, ice cream and pies, they also offer sandwiches (both cold and hot). It's the perfect stop before heading for an afternoon of shopping. 
10. Take a Scenic Door County Trolley Tour
A great way to see Door County and learn more about the history of the area is with a narrated trolley tour. Door County Trolley offers 16 different narrated tours ranging in length from 30 minutes to 5 hours. The tours run year-round, making them a great option if you are visiting in the off-season. 
The most popular tour is the Narrated Scenic Tour which is 1.5 hours and starts at $27.95. Other tours include the Premier Wine Tour, the Lighthouse Tour, the Spring Blossom Tour, and the Holiday Pub Crawl. 
11. View the Door County Cherry Blossoms
One of the best times to visit Door County is late April to early May during cherry blossom season. The area is home to over 2,000 acres of cherry trees and this time of year is absolutely stunning. I was lucky enough to catch the cherry blossoms this past year and I was blown away by the beauty. Since the season only lasts 7-10 days, you only have a short window to see the blossoms. 
You can see the blossoms along several drives in Door County along with several wineries. Don't worry if you miss the blossoms, Lautenbach's Orchard and Sorens Valhalla both offer pick-your-own cherry experiences once they ripen (typically mid-July to mid-August). It's a lot of fun to fill a bucket with your own cherries and head home to make some delicious cherry recipes. 
Top Places to View Cherry Blossoms: 
Lautenbach's Orchard Country Winery and Market (my personal favorite – so pretty!) 
You can stay up-to-date on the status of the cherry trees here. 
12. Take in Stunning Views at Cave Point County Park
Cave Point County Park is located near Jacksonport within minutes of Whitefish Dunes State Park. I recommend checking out both parks during the same visit, if you have enough time. 
The park provides stunning views of Lake Michigan with the cliff shoreline a backdrop of many photos. It's also a great spot for a family picnic.
13. Explore the Lighthouses of the Peninsula
Door County is home to 11 lighthouses, all equally beautiful to view and photograph. Today, the lighthouses are owned and operated by a variety of different entities including the US Military, the coast guard, the state (state parks), and private ownership.
Several of the lighthouse grounds are open to the public for exploration. Pottawatomie Lighthouse on Rock Island is open daily during the summer months. All of the lighthouses are wonderful photo-ops.  
14. Try Ziplining in Door County
One of the unique things to do in Door County for adventure seekers is ziplining! Some lines even provide beautiful views of Lake Michigan from above. 
There are several places that offer ziplining in the area, including Door County Adventure Center. This place offers two tours: the Zip Line – Adventure Tour will take you on three different lines that span a total of over 1,000 feet while the Zip Line – Canopy Tour will set you out on longer lines. You can also combine a zip line tour with a segway or kayak tour. 
Lakeshore Adventures in Baileys Harbor also offers three long impressive lines over Ridges Sanctuary. 
15. Visit the Door County Maritime Museum in Sturgeon Bay 
The Door County Maritime Museum is where you want to go to learn all about the maritime history of the peninsula. The museum offers interactive exhibits and guided tours of John Purves – the restored tugboat. It's located in Sturgeon Bay which makes it a perfect first stop as you begin your Door County vacation.
The museum is open daily 10am-4pm January through April, 9am-5pm May through October, and 10am-5pm November and December. Admission for adults is $15 ($20 if you want a guided tour of the John Purves).
Ready to Visit?
What do you think? Are you ready to explore Door County? Let me know if you have any questions or need more Door County suggestions!