When you make purchases through the links in my post, I may earn commissions at no additional cost to you. As an Amazon Associate I earn from qualifying purchases. As always, I only provide links to products and services I recommend.
Experience Jekyll Island:
Most people have never heard of Jekyll Island, let alone know that Georgia boasts 100 miles of Atlantic coastline. Jekyll Island forms part of Georgia's Golden Isles and is perhaps one of my favorite places in the United States. The giant live oaks covered in Spanish moss steal my heart from the moment we arrive on Jekyll. And for those of you not a fan of islands… not to worry… you can drive to this one!
Sam and I visited Jekyll Island in our first year of dating. We were dreaming about future trips and I mentioned this somewhat odd-looking place in Georgia with a Sea Turtle Center. I couldn't remember the name, but knew I had a friend from high school who went to school nearby for golf. Surprisingly, Sam asked if it was Jekyll Island. I was shocked because of course, that's what I was referring to, but how did he know?! Turns out, Sam had a girlfriend in college who played golf and had played in a tournament on Jekyll Island. Small world, huh? We figured this was too big of a coincidence to ignore, so we booked a trip and fell in love with this charming southern location.
Jekyll Island was once an exclusive vacation area for the wealthiest Americans. According to Jekyll Island, J.P. Morgan, Joseph Pulitzer, and William Vanderbilt were some of the notable figures who vacationed on Jekyll Island. Today, Jekyll Island is owned by the State of Georgia and preservation of the island is key. There are hotels for all budgets, miles of walking/bike paths, and beaches galore. You will not regret a trip to the southernmost Golden Isle. Even after four trips, I haven't even done close to everything Jekyll Island offers, but below you will find several of my favorite activities on the island.
1. Explore the National Historic Landmark District
The National Historic Landmark District is an amazing area to spend a day exploring. Start at the Mosaic, Jekyll Island Museum for a thorough history of the area before heading out on either a group or self-guided tour.
The area contains 34 historic structures hidden among the giant live oaks. Many of the historic landmarks are cottages built by the wealthy. While most of the buildings are for viewing, you can still stay in a few of the cottages with a reservation through the Jekyll Island Club Resort.
Nestled within the Historic District is the Georgia Sea Turtle Center and several shops with a wide variety of items. Although I love the ocean with all my heart, the Historic District is my favorite place to stay when visiting Jekyll Island.
2. Visit the Georgia Sea Turle Center
I LOVE sea turtles and will travel anywhere to see them. In fact, I first found Jekyll Island while looking for Sea Turtle Centers in the United States. The Georgia Sea Turtle Center does not disappoint and will always hold a special place in my heart.
There's a Learning Center and a separate building to view current turtle patients. The Learning Center is awesome for all ages. You can journey through the unpredictable life of a sea turtle and learn about what the Georgia Sea Turtle Center does to help stranded or injured sea turtles. There are also interactive 'games' and toys for the younger kids to help keep them engaged.
The Learning Center has a large viewing window into the Hospital. Depending on the day, you may be able to catch a surgery or check-up taking place. The last time I visited, I watched a tortoise get its front legs bandaged up.
The sick and injured sea turtles are kept in large pools in a separate building which you can walk through. Each sea turtle has a name and a sign explaining its injury, treatment plan, and prognosis. Staff and Volunteers are often available to answer your questions.
I highly recommend adding the Sea Turtle Center to your Jekyll Island Itinerary as it's not only an awesome experience, but also a great cause to support.
As of November 2021, the Georgia Sea Turtle Center is open daily from 9am – 5pm (closed major holidays) and tickets are $8 (child), $10 (adult), $9 (senior). Memberships are also available.
3. Venture Around Horton Pond
Horton Pond is one of Jekyll Island's hidden treasures. It took us three visits before we found this beautiful area while on a self-guided tour. The pond itself is small, but gorgeous. There is an observation deck that provides a view of the entire pond. It's not uncommon to spot beautiful birds, turtles, and maybe even an alligator.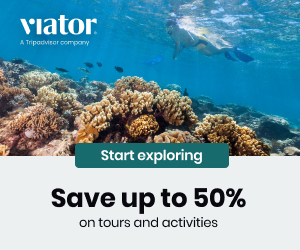 Surrounding the pond is the Tupelo Trail, a short 0.7-mile nature loop with informational signs along the way. If you take the path/road that branches off Tupelo Trail a ways, you will run into the Horton House. Both the Tupelo Trail and branching off to the Horton House were under two miles according to my Garmin watch.
The observation deck at the pond is wheelchair accessible, but the trail is not paved. However, it is an easy trail with so much to explore along the way. Please note there are not bathroom or water facilities at Horton Pond.
4. Tour Jekyll Island by Bike
Biking is one of the best ways to fully experience all that Jekyll Island has to offer. Jekyll Island features over 20 miles of bike paths and there are several locations to rent bikes. Jekyll Island Club Resort along with several other hotels offer onsite bike rentals for guests and island visitors. Rental locations include:
– Jekyll Island Bike Barn (N. Beachview Dr. and Shell Rd.)
– Beachside Bike Rentals (Days Inn & Suites, Seafarer Inn & Suites, Villas by the Sea)
– Jekyll Wheels (Jekyll Island Club)
The rental shops also offer helmets and I cannot stress enough the importance of renting a helmet. I know, I know – they are beach cruisers and it's not 'cool' to be wearing a helmet. But who wants to spend their vacation injured (or worse) from not wearing a helmet. On one of our visits, I had a bike with a basket and when I went over a bump, everything in the basket started to bounce out. As I tried to collect the items, my tire turned and went off the curb and down I went – hard! I was a little stunned as Sam and I ride a lot at home and it had been several years since I had a bike wipeout. But there I was…lying under the oaks with a bloody hip, elbow, and shoulder. Thankfully, my shoulder broke my fall, but I had my helmet on just in case. I was a little embarrassed and pretty bruised for a couple of weeks, but otherwise fine. You never know what can happen out there! Anyway, that's my little plug to always wear your helmet even if you're a pro biker, it's going to mess up your hair, or it's just not cool.
The Visitor Center and most of the hotels offer bike maps to plan your route. Personally, my favorite way to ride is to just pick a direction and see where it leads. Some routes go along the beach, while others dive deep into the oaks. There are so many hidden treasures on Jekyll Island that you never know what you will stumble upon.
5. Lose Track of Time at Driftwood Beach
Jekyll Island offers over 10 miles of beautiful beaches along the Atlantic Ocean. Each beach presents something slightly different, but perhaps the most unique beach is Driftwood Beach.  Years of erosion have left weathered trees along the beach and it is quite the sight. While not the best beach for laying out and tanning, Driftwood Beach is the perfect place for a photoshoot, a long walk along the ocean, or sitting and reading for a bit. On any given day you will see weddings on the beach, photographers out and about, and amazed tourists taking in the sights.
When Sam and I took our families to Jekyll Island in September 2021, Driftwood Beach was a favorite for most of the family. My niece spent hours climbing between the trees and looking for creatures hiding under the rocks, my mom was mesmerized by the waves hitting the dried wood, and of course, Sam and I had wedding photos amongst the pieces of driftwood.
If you're looking for a special beach experience, Driftwood Beach has you covered. It's a stop you won't want to miss on your Jekyll Island Vacation.
6. Enjoy the Day at Great Dunes Beach Park
If you're looking for your garden-variety beach with parking, amenities, and easy beach access, stop at Great Dunes Beach Park. Offering a shelter, restrooms, plenty of parking, and of course the ocean, the park has just about everything you'll need for your perfect day at the beach.
You'll find the bike path between the parking lot and the beach, with plenty of bike parking if two wheels are your ride. There's also a bike rental shop nearby if you're looking to do a little riding on the path.
Great Dunes Park is also located next to several hotels with bars and restaurants so you are covered if you need lunch or a drink during the day. Since most of the hotels offer beach access, there's usually not a huge crowd and you can enjoy a very calm day on the sand.  
I cannot recommend Jekyll Island enough for your next vacation. In this magical place you will find the ocean, giant oaks, history, and adventure. There truly is something for everyone. The summer months are Jekyll's busy season, but even the winter months see plenty of activity with the temperatures remaining warm enough to create a nice escape from the snowy states. I cannot wait to visit Jekyll Island over the holidays for the Holly Jolly Jekyll celebration.
I can't wait to hear what you think of this wonderful place. If you need any suggestions while planning a trip, feel free to reach out.