Fall is a highly anticipated time of year in Wisconsin when the temperature begins dropping and the leaves start showing their magnificent colors. I always have mixed feelings as we get into September. I love summer and never, ever want it to end, but eventually I give in and remember all of the beautiful foliage that comes with the season change and the fun fall activities.
Everyone gets into the fall spirit differently, whether you welcome fall by decorating, waiting in the Starbucks line for a Pumpkin Spice Latte, or pulling out all of your favorite sweaters and vests the moment it drops below 50. Personally, I love getting out my coziest sweaters (okay, or splurging on a few new ones) and getting outdoors for all of the fall fun in the area.
Thankfully, Wisconsin does not disappointment when it comes to fall fun and there are several amazing local farms just outside of Madison that go all-out for the season and offer fall fun for all ages. Even adults. And yes, I do visit multiple farms each year to enjoy all of the fall festivities and to truly get in the fall spirit.
Below I share a few favorite local farms and what they are known for best. Please note that this list is nowhere near exhaustive as Wisconsin is full of beautiful farms offering wonderful fall activities.
When you make purchases through the links in my post, I may earn commissions at no additional cost to you. As an Amazon Associate I earn from qualifying purchases. As always, I only provide links to products and services I recommend.Read my full disclosure here.
Madison-Area Farms for Fall Fun:
Eplegaarden – Fitchburg, WI
2227 Fitchburg Rd, Fitchburg, WI 53575
When I get the itch for some fall activities early on in the season, Eplegaarden is my first stop. Grab a couple of cider donuts from the concession stand in the farmhouse before you head to the apple orchard to pick your own apples. There are so many apple varieties to choose from so you are sure to find your favorite, and maybe try an apple you haven't heard of before. Once you've picked all of the best apples, venture out to the pumpkin patch to find the best pumpkins for carving. Eplegaarden also offers pick your own raspberries and grapes (when in season).
Last fall I convinced Sam to go apple picking with me so we headed to Eplegaarden and he had a blast! It was his first time at a farm with trees full of apples and he couldn't believe you actually got to pick them straight from the branches. He wanted to pick the highest ones. It was so great watching an almost-30-year-old have as much excitement as a five-year-old.
Let's just say it didn't take much persuading this year to get Sam to go and raspberries were still in season. If raspberry bushes didn't grow so wild I'd most certainly plant some in our backyard – yummy!
I also really enjoy that Eplegaarden's pumpkin patch is about as close as possible to the parking lot. Those who want to can wander deep into the patch, but if you're anything like me you don't always want to carry or wheel your pumpkin a million miles.
If you are in a rush but still want some farm goodies, make sure to stop and check out the Farm Store. They sell freshly picked apples, pumpkins, cider donuts, fresh apple cider, hard cider, and more!
Make sure to check Eplegaarden's website before you head to the farm. The staff keep it updated with all you need to know about the apple-picking season, the pumpkin patch, and more.
Eugster's Farm Market – Stoughton, WI
3865 WI-138, Stoughton, WI 5358
Calling all farm animal lovers! If you're like me and a sucker for a clean, well-kept petting farm, then this is the place for you The petting farm is over 15 acres and has cows, sheep, chickens, pigs, goats, and more.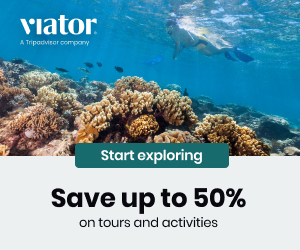 Several of the animals you can feed and pet (think goats, sheep, etc.) and the petting farm area also offers several educational activities. Some favorites include milking real goats (or a fake cow if the real animal is not your thing), a garden to practice watering, and looking for eggs in the chicken hut.
Eugster's Farm Market has an annual Fall Festival for the ultimate fall farm experience. During the Fall Festival the petting farm is open of course, but there are several special activities including corn mazes, an apple orchard where you can pick your own apples, a pumpkin patch, and a family-friendly haunted house. Make sure to check out their website for a full list of their current offerings, daily schedules, and special events.
I go to Eugster's at least twice a year and easily spend at least half a day. It's a blast for all ages. They have a fun playground with picnic tables all around the area. It's a great place to make a day-trip and pack a picnic lunch. Check out the market for a special treat or for something to take home. The market offers fresh produce, bakery goods, craft items, and more.
Fun Fact: I also like to go in the early spring during the Lambing and Kidding Days. This is the time when the baby animals are born, and boy are they cute! If you've never thought about living on a farm, you definitely might after seeing all the babies. And the best part? You can hold the babies and usually bottle-feed some of them as well. It really is quite a special experience.
Appleberry Farm – Cross Plains, WI
8079 Maurer Rd, Cross Plains, WI 53528
Appleberry Farm is a smaller, seasonal farm that is excellent for apple and pumpkin picking in the fall months. They also offer berry picking during the season, providing a great family outing.
One of my favorite aspects of the farm is that they allow dogs – a big no-no for most farms. Your four-legged friends must stay out of the berry patch and Farm Store, but are welcome in the orchard and pumpkin patch.
Make sure to check their website during the berry-picking and fall seasons for their hours of operations.
Treinen Farm – Lodi, WI
W12420 WI-60 Trunk, Lodi, WI 53555
Treinen Farm has a way of reaching corn-maze fanatics all over the world. Check out their amazing maze designs and you won't be surprised they were rated in the top 10 for best corn mazes in the US according to USA Today 10Best Readers' Choice 2021.
The maze design changes each year and comes with a background story. In past years, the corn has turned into a 'Water Bear', a 'Crane Dance', 'Rainbows, Kittens, and Killer Baby Unicorns', and 'The Cat and the Fiddle'. The designs are really incredible and a lot of thought and planning goes into the maze each year.
I mentioned Treinen Farm to Sam a year or so after dating thinking it would be a great weekend date activity and probably something he hadn't done before (he's from California). Lo and behold Sam had been there before. He let me in on a little secret that he found corn mazes are a great early date activity and hence had been there before to show off his mapping abilities. Since I have zero sense of direction, Sam did not need to impress me as I'm amazed by the fact that he doesn't need a GPS to find the local grocery store.
If you have younger ones who might not be ready for a huge maze, the farm's activity area is sure to be a favorite. They have really neat playgrounds made with tubes, tires, and slides, a farmer area, some giant games (Jenga, Chess), and more.
My favorite areas of the farm just might be the hike up the big hill and the Enchanted Woods. The hike is really just a one-path trail up a hill to a gorgeous overlook. It's the perfect place to enjoy the quiet, view, and hopefully fall colors (I missed them last year, darnit!).
The Enchanted Woods is a short little hike (perfect for those tiny legs) through pretty trees and bushes. The best parts are the little hidden fairy doors that can be found in the trees. Kids will enjoy searching for these doors and seeing if they can find them all.
And of course, as with most farms in the Midwest, Treinen also offers a small petting farm and not-so-small pumpkin patches. According to Treinen Farm's website, they plant eighteen acres of pumpkins with over 20 varieties of seeds – wow!
Please check Treinen Farm's website for complete information on tickets, hours, and fall activities offered.
Schuster's Farm – Deerfield, WI
1326 US-12, Deerfield, WI 53531
Do I have any haunted house fans? If so you have to check out Schuster's Haunted Forest. I experienced the haunted forest once (it was all I could handle) and it was incredible. I went with a group of friends back in high school and we literally screamed the entire time. Yes, we were that group, but also it really was that terrifying.
The details put into the experience are amazing and even the ride out to the forest gets your adrenaline going. According to Schuster's website, the recommended age for the Haunted Forest is Age 13 and up and it is not handicap accessible (lots of ups and downs, tight spaces, in the forest). If you have it in you, I highly recommend you check out this evening activity. Who knows, it could even be a fun date night!
But not to worry! If the word haunted terrifies you or if you are looking for family-friendly activities, Schuster's Farm offers more than you can imagine. Even the tiniest of tots will have their fall fun at this farm. The Barnyard has so many fun activities like:
A Giant Slide

Noah's Ark playground

A Giant Rocking Horse

Rubber Duck Races

An Obstacle Course

Kid Zipline

Pumpkin & Apple Cannons

& More
You can also take a hayride out to the pumpkin patch, check out the farm animals, or get lost in the corn maze. I enjoy going to Schuster's each fall with my sister and niece for all of the fun fall activities. We typically start by stopping at the farm store for some hot chocolate and apple cider donuts, and then head to the Barnyard for some fun playtime before checking out all of the furry animals. At the end of our day we head to the pumpkin patch to pick out the best pumpkins (because who wants to lug those around all day??).
Enchanted Valley Acres – Cross Plains
5047 Enchanted Valley Rd, Cross Plains, WI 53528
The whole family will have fun at Enchanted Valley Acres with two giant slides (for adults too!), a pumpkin patch, and over eight-acres of corn mazes.
In addition to the standard fall activities, the farm also offers tons of extra activities for families to enjoy during their time at the farm. Kids can try magnetic fishing, rubber duck racing, an obstacle course, the Fairy Tale Trail and so much more.
Two popular activities that are not included with regular admission to the farm are gem mining and egg extraction. Not sure what an egg extraction is? Choose between a fairy, dinosaur or dragon egg and then chisel away until you reach your creature inside the egg – pretty cool!
When you need a break from all of the farm activities, head to the concession stand for goodies like brats, hot dogs, caramel apples, and warm donuts.
Have a Wonderful Fall!
As you head out to the farms for some much need fall fun, I hope you enjoy all that they have to offer and make wonderful memories. Also, I love visiting farms when I travel so I'd love to know you're favorite farm!
Happy Fall Fun!
– Lily