Beach Bag Essentials:
How well you pack your beach bag can make or break your day at the beach. There is nothing worse than arriving at the beach for the day only to realize you forgot the beach essentials like sunscreen or the beach toys. Packing for a day at the beach can be a lot of work. You don't want to forget the essentials, but you also don't want to forget the extras like a hat or your favorite beach read that will make your day more enjoyable. Below you'll find your beach bag essentials for the perfect beach day. 
When you make purchases through the links in my post, I may earn commissions at no additional cost to you. As an Amazon Associate I earn from qualifying purchases. As always, I only provide links to products and services I recommend. Read my full disclosure here.
Packing for the Beach:
Beach Bag
A big, waterproof bag is a must to fit all you will need for your day at the beach, but with so many options out there it can be hard to find the best beach bag.
A very popular, but pricier option is the Bogg Bag. While expensive, it is rubber so it is waterproof and easily washable. With the holes, it's much easier to get all of the inevitable sand out. They have so many awesome colors, including a really cool red, white, and blue themed bag for the Fourth of July that I love. The bag is also really durable and can handle those hardcore beach days.
The below beach bag is mesh material so the sand can fall through, it's very affordable, and best of all is it has so many compartments. I can't tell you how much time I've spent digging through a beach bag looking for sunscreen or my keys because it only has one large pocket. 
I've also had great luck with beach bags from Target. Browse their website for tons of affordable cute and practical options.
Sunscreen
If it's not already, sunscreen should definitely be one of your top beach bag essentials. Aside from protecting against skin cancer, using the right sunscreen, and reapplying frequently can help prevent those painful sunburns that can make your beach day so much less enjoyable. 
My favorite sunscreen for my face is Supergoop Unseen Sunscreen. They have some great options for your body too. If you are going to be swimming in the ocean, please make sure your sunscreen is reef safe so we can all do our part in protecting our beautiful marine life. 
Insect Repellent 
Depending on where your beach is located, insect repellent may be a must. When I'm visiting any beach in the midwest, bug repellent is definitely included in my beach bag essentials. From mosquitoes to biting black flies to no-see-ums, you never know what you'll encounter. Save yourself the discomfort and pack along some repellent.
Swimsuits
There are so many fun and stylish swimsuits out there for both men and women. Target is my go-to for cute, yet affordable suits, but I love other brands like Roxy and Volcom, although you'll end up paying a bit more. If you're willing to try a swimsuit haul on, you can also have good luck with Amazon options at a great price point. Do you go for style or practicality with your swimwear?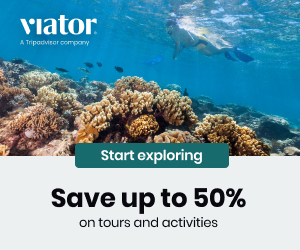 Swim Coverup  
Ladies, you have endless options these days for adorable cover-ups. Personally, I prefer an oversized t-shirt or a long button-up for a couple reasons. One, it's easy to throw over me, especially if I'm wet, and two, I don't want to have to worry about keeping something "nice" when I'm at the beach with sand everywhere and salt water spraying. That's just me though. I'm constantly admiring all of you with the adorable covers. I also love the affordable Target dresses to double as a cover-up. 
Sunglasses/Hat 
Pack those cool shades before you head to the beach. Personally, I prefer a hat over sunglasses – I love the bright sky! I know there are so many different sunglass options out there these days and I'll admit I have my "cool" pair at home, but when I go to the beach, it's the cheap sunnies that end up in my bag. I love Goodr sunglasses because they are comfortable, affordable, and have great protection. They will fly off and be forever lost in the ocean if a wave hits you – just ask Sam about my beautiful pink pair. 
Shorts
A pair of shorts are a must in your beach bag. You never know if you are going to explore trails around the beach or enjoy other activities where you'll appreciate a little more coverage. I love jean shorts from American Eagle or Buckle and my favorite athletic shorts are the Hotty Hot Shorts from lululemon.
Tank Tops 
As with the shorts, I always recommend throwing a top or two in your beach bag before heading out for the day. With the sun shining it can get hot and sweaty or extra sandy and you'll be glad you have that clean shirt to throw on. I'm a fan of the $8 tanks from Target, or if I'm willing to splurge, I'll shop from lululemon.
Sandals
Sandals are an essential at the beach. With all the water, sand, and shells, you won't want to mess with trying to put on socks or get your sneakers all messy. 
Without a doubt, my go-to sandals are Birkenstocks. They are supportive, easy to slip-on, and comfortable to walk in, especially on the beach. If you're looking for a more flip-flop type option, I love Havaianas also. 
Tennis Shoes
It seems like a weird thing to pack in a beach bag, but I always throw in a pair of tennis shoes. I don't usually wear them to the beach casually, but I've found them to be a beach bag essential whether it's going for a long walk on the beach or exploring the area around the beach. My feet do so much better in sturdy shoes if I'm walking longer distances and it just makes for a more enjoyable experience. I've worn Brooks Adrenaline for over 5 years and love them, but of course, make sure you wear the shoes that are best for your feet.
Book(s)
I love a good beach read – the sappier, the better! I enjoy the peacefulness of reading at the beach where I'm not distracted with all there is to do around my house. I've shared a few of my favorite beach reads below, but please send me a message if you are looking for other suggestions, or if you have a beach read that you just love.
Water Bottle
A water bottle is essential to prevent dehydration while enjoying a sunny day at the beach. There's nothing worse than drinking warm water, so I highly recommend an insulated bottle to help keep the water cold for as long as possible. 
Beach Activities
While I could lay for hours on the sand just reading a book, I know others love to be active during their beach day. There are plenty of beach games like frisbee, soccer, or paddle. If you want to enjoy the water, bring a water float for a more relaxing option. 
Beach Towels
Most certainly a beach bag essential, a beach towel not only provides you a spot to lay in the sand, it can double as a blanket if it gets chilly. Of course, you'll also need one to dry yourself off if you enjoy the water. I prefer the extra large towels so I can sprawl out on the beach and use it to cover myself while I'm changing in/out of my suit.
Lands' End has high quality, large towels. I've also found great beach towels at Costco during the early summer season. Of course, Amazon has a plethora of options, just make sure to check the ratings and read the reviews so you know what to expect.
Beach Chair
This one won't actually fit in your beach bag and may be a bit more "optional" than "essential", but bringing your own beach chair can really be a game changer. Sam and I typically just use towels and lay in the sand, but when we are at a location that has beach chairs or we've brought our own, we certainly don't complain about the added luxury. 
Umbrella/Sun Cover
Gone are the days where you had to lug a huge, heavy umbrella to the beach. There are so many options for umbrellas/sun covers, and many even fold up quite small. 
Cooler
While not technically part of the beach bag essentials since it's really a separate bag, it made the list because a cooler truly is a beach essential. If you're headed to the beach for a day, you're going to need food and drinks. I love bringing sandwiches, fruit and chips. I'm also a sucker for sparkling water. If alcohol is allowed on the beach I'll sometimes pack a beer or two for Sam and wine or seltzers for me (so don't forget a bottle opener/corkscrew just in case). Make sure you pick up all your trash and leave the beach nicer than when you arrived.
Enjoy the Sun!
-Lily