Boston is a city filled with history, beauty and oh, so many things to do, both indoors and outdoors. There are so many wonderful activities in Boston and the city truly has something for everyone whether it's a museum, a delicious meal, taking a stroll through one of Boston's gorgeous parks, or checking out the fun shopping options.
It's the perfect city to visit for a day or a week because of the wide array of activities available. Personally, I find a long weekend to be the ideal amount of time to explore the city. So much of the area can be explored by foot so you can save on the rental car and have a more affordable trip or maybe even splurge on a nicer hotel or a few paid activities. 
When you make purchases through the links in my post, I may earn commissions at no additional cost to you. As an Amazon Associate I earn from qualifying purchases. As always, I only provide links to products and services I recommend. Read my full disclosure here.
Where to Stay in Boston: 
Boston is certainly not lacking when it comes to places to stay. It seems like every block has at least two hotels, and at every price point. As a Marriott Bonvoy Member, I drift towards the Marriott chain, but you'll find every hotel group in the area. Below are some top-rated hotels located around the city. Personally, the Westin Copley Place and Boston Marriott Long Wharf are two of my favorite hotels in the city and I highly recommend them for your next trip (not sponsored, simply my opinion 🙂 ) 
How to Get Around Boston: 
I strongly suggest taking advantage of Boston's extensive public transportation system over renting a car. The Massachusetts Bay Transportation Authority (MBTA) offers numerous routes from the airport throughout most of the city. If you stay near/around downtown Boston, most activities are within walking distance or easily accessible via the subway, or more commonly referred to as The "T". 
What to Bring: 
Camera
Walking Shoes
Sunscreen 
Winter: Hat, Gloves, Scarf (it can get really chilly walking!) 
Summer: Rain Jacket, Hat 
Sunglasses

My favorite sunglasses for everyday wear are Goodr sunglasses (great for activities and affordable)
What to Do in Boston: 
Location: 1 Central Wharf, Boston, MA 02110
Hours: Monday – Friday: 9:00AM – 5:00PM; Saturday – Sunday: 9:00AM – 6:00PM (Winter Hours September 7 – May 29) **Check website for current hours
Cost: $32 (Adults), $23 (Children 3-11), $30 (Seniors (60+) 
Description: I'm a sucker for a good aquarium and the New England Aquarium did not disappoint. The aquarium features four levels filled with tanks featuring penguins, local marine life, ocean sea life, corals, crabs, whales, and so much more.
I visited on a rainy Friday morning over Thanksgiving and it was very crowded, but I had no trouble seeing every exhibit. My favorite exhibits were the penguins and the Giant Ocean Tank. Kids and adults alike will love the touch tanks, learning about the various sea life, and watching the sea creatures interact. 
I spent about two hours during my visit, but with kids excited to explore, I would plan on spending half a day. 
Location: 139 Tremont Street, Boston, MA, 02111
Cost: Free
Description: The oldest park in America, Boston Common was founded in 1634 and features 50 acres housing picnics, events, protests, and more each year.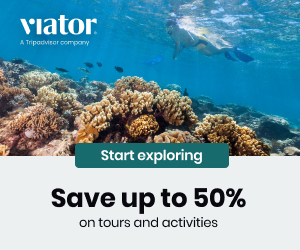 Whether you're looking for a place to do a morning run, enjoy a leisurely stroll, or simply relax on a bench and enjoy the scenery, Boston Common offers it all. In the summer months you will likely find kids splashing in the pond, people lining up for a meal from the food carts, or visitors taking in the scenery. Across the street, you'll find people enjoying the Public Garden. 
Location: 4 Charles Street, Boston, MA 02116
Cost: Free*
Exploring the Garden is free. Additional vendors and activities may add a fee, including Swan Boat rides.
Description: Visit the first public botanical garden in America located right next to Boston Common. The Garden features beautiful plants, a lagoon full of swan boats during the warmer summer months, and several statues, including the Duckling Statue inspired by Robert McCloskey's Make Way for Ducklings. Enjoy a picnic as you take in the beautiful sights around you.
Location: 16 Locations; Check out my post on the Freedom Trail for details on specific stops (Coming Soon!) 
Cost: Free 
Description: If you're interested in traveling through Boston's history-filled past, make sure to explore the Freedom Trail. The trail is a 2.5 mile route featuring 16 locations that showcase the city's fascinating historical past. Along the route you'll encounter the site of the Boston Massacre, Paul Revere's House, the Old North Church, and the USS Constitution to name a few. 
Location: 1 S Market St, Boston, MA 02109
Hours: Monday – Thursday: 10:00AM – 7:00PM; Friday – Saturday: 10:00AM – 9:00PM; Sunday: 12:00PM – 6:00PM (Winter Hours) **Check website for current hours
Cost: Free to Explore
Description: One of the more popular areas to explore in Downtown Boston, Faneuil Hall Marketplace houses over 70 retailers and 40 tenants, including the food-filled Quincy Market Colonnade. While exploring the Marketplace, you'll find yourself surrounded by plenty of shopping, delicious food options, and fun entertainment. Just steps from the water, the Marketplace is also located in a beautiful location.
Location: 700 Boylston St, Boston, MA 02116
Hours: Monday – Wednesday: 10:00AM – 6:00PM; Wednesday – Thursday: 10:00AM – 8:00PM; Friday – Saturday: 9:00AM – 5:00PM; Sunday: Closed
Cost: Free to visit
Description: As you're walking down Boylston Street, you'll be amazed to learn that the giant courthouse-looking building is actually a public library and is open to the public. Made up of two buildings, the historic McKim Building and the modern Johnson Building, the Central Library is filled with sculptures, artwork, rare manuscripts, modern-day library materials and activities and so much more. Enjoy the coziness inside the building, or head outside to the courtyard garden with a cup of coffee. This is one library you don't want to miss.
7. Walk Along the Charles River Esplanade
Location: The Esplanade extends between the Museum of Science and the Boston University (BU) Bridge
Cost: Free
Description: The Charles River is a mainstay of the city, meandering 80 miles from Hopkinton, Massachusetts to Boston Harbor. Explore the Charles River Esplanade for walking and biking paths featuring beautiful views of the river, playgrounds for the kiddos, tennis courts, boat docks, and more!
8. North End 
Cost: Free to Explore
Description: If you're looking for a great Italian meal, head to the city's North End for an endless array of delicious restaurants. The North End is Boston's oldest neighborhood and features cobblestone streets and historic sights, including Paul Revere's House and the Old North Church. 
Location: 4 Jersey St, Boston, MA 02215
Cost:
Game Tickets: Price Varies: Visit the Red Sox website for ticket options
Fenway Park Tour Tickets: $21 (Adults); $15 (Children 12 & under)
Description: Baseball lovers, this is for you! Although Boston was founded by Irish Catholics, the locals know that the true Cathedral of Boston has four bases and a stadium full of fans. 
Fenway Park is home to the Red Sox and is one of the oldest ballparks in baseball. Many of the stadium's original features still remain, particularly, the 37-foot tall wall in left-field known as the Green Monster. In addition to an old hand-operated score board, the Monster also has the Bleacher Bar tucked away underneath where you can enjoy a drink and a bite to eat. 
If you don't have time to watch a game, consider taking a guided tour of the ballpark. The tours showcase the history of the park and point out the famous features you'll hear the announcers frequently reference.
Happy Exploring!
-Lily