According to the FAA, 2,900,000 people fly in and out of United States airports everyday. Airlines' personal item allowance makes those flights much more comfortable for those almost 3 million individuals daily. There are certain items you want to make sure you pack on the flight with you to ensure comfort and productivity. This post is dedicated to items necessary while on the plane, not to carry-on luggage such as clothes. Having just the right items can be the deciding factor on whether a flight is enjoyable.
I fly twice a month, on average, and my personal item bag is so important. I need to make sure I have my migraine meds in the event my head starts throbbing, my laptop so I can work, and headphones to ensure I can watch a movie or drown out any distracting noises. So what should your one allotted personal item include?
Personal item sizes vary for each airline so make sure to check with your carrier on size restrictions before departing. Below are the acceptable dimensions for the major US airlines: 
Alaska
One small personal item such as a purse, briefcase, or laptop bag, and medically necessary items will be allowed on board.
American
18 inches x 14 inches x 8 inches
Delta
1 purse, briefcase, small backpack, camera bag diaper bag, laptop bag, or 1 item of similar size
Frontier
14 inches x 18 inches x 8 inches
Southwest
18.5 inches x 8.5 inches x 13.5 inches
Spirit
18 inches x 14 inches x 8 inches
United
9 inches x 10 inches x 17 inches
Each individual has their own preference on what to use as a personal item bag. Personally, I prefer to use a backpack or small handbag, but there are several options. Some examples of personal items include:
Small Backpack 
Briefcase 
Purse
Small Handbag
I pack my allotted personal item to the max. However, it can be stressful making sure you have what you actually need and not just throwing in everything you can think of. Below are the items to include in your personal item pack to help make your next flight as comfortable as possible and ensure you have what you need for a successful plane ride. 
When you make purchases through the links in my post, I may earn commissions at no additional cost to you. As an Amazon Associate I earn from qualifying purchases. As always, I only provide links to products and services I recommend. Read my full disclosure here.
Travel Bag
A proper travel bag is an absolute must for your personal item. I almost always use a backpack that has a spot for a laptop, water bottles, pens/pencils, and miscellaneous sections. My go-to backpack is the NorthFace Recon as it has plenty of space, fits well under my Southwest seat, and is comfortable. If I'm having a girl's weekend, I will generally take a cute bag, like my Longchamp bag that doubles as a purse or beach bag.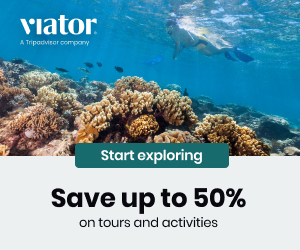 A good travel bag will have several compartments and plenty of space to fit all of your belongings. Most of all, it will be comfortable since you will likely be carrying it for most of a day – which is why I typically prefer a backpack.
Laptop
Most people travel with their laptops these days, and rightfully so. The majority of flights have on-board wifi, and some planes even have outlets/charging portals. I always travel with my work laptop, and almost always bring my personal laptop. I am able to work remote so in the event of a flight delay or other unforeseen circumstance, I like to be prepared to work no matter where I am. My personal laptop of choice is the Macbook Air. It's the fastest computer I've used and the screen is clear and bright. It's perfect for everyday use, as well as blogging.
Traveling can be rough on our technology though, so I highly recommend a nice case or sleeve to help protect against bumps and scratches. I've used the same Incase Neoprene Sleeve for almost 8 years and it's still in great shape. There's also a little extra room if I need to add some paperwork in as well.
Reading Materials (books, Kindle, Magazines, etc.)
Reading materials are a must on a flight. A good book or a few magazines can go a long way to pass the time during your flight. I personally like traveling with the Kindle Paperwhite since it is very lightweight, takes up minimal space in my bag, and I can download multiple books. However, if e-readers aren't for you, just remember that you will likely be carrying around those books all day, so plan accordingly when adding the weight to your personal item bag.
Headphones/Earbuds
One thing you do not want to forget on your travel packing list are headphones/earbuds. I'm not huge into listening to music or audio books on flights, but there have been so many times I'm so grateful to have been able to drawn out the noise around me. You'll get the person next to you blaring music out of his or her headphones, or the crying baby behind you, or the couple who can't postpone their argument until after the flight. Trust me, there will come a time when you will be grateful for the noise-cancelling headphones.
My go-to are the Apple Airpods Pro because of the price (under $200) and I think they do a great job for my sound needs. Some runner-ups, and arguably better sound quality than the Airpods are the Bose 700 Noise Canceling Wireless Headphones and the Bose Ear Canceling Earbuds.
Extra sweatshirt/jacket 
Always pack an extra sweatshirt or jacket on your flight. I find that flights are ALWAYS cold. Even in the middle of summer. You can always remove layers if the flight happens to be warm. There's nothing worse than freezing for a four-hour flight. In the winter I bring my winter jacket no matter the temperature of the destination I'm traveling to. In the summer I bring a sweatshirt/light jacket. I'm that girl who has her "flight" outfit – I wear essentially the same outfit for every flight.
I love a puffer jacket for traveling because it is lightweight and can be easily packed in your suitcase or backpack. They are also surprisingly warm. Amazon offers a very affordable (under $50) puffer jacket for both men and women: Amazon Essentials Women's Lightweight Jacket & Amazon Essentials Men's Lightweight Jacket .
Medications
Always bring your medications on the plane with you. I'll pack my medication in my carry-on suitcase if I'm bringing one, but otherwise it all goes in my personal item travel pack with me. Bags are lost or delayed all too often and you do not want to risk being without essential medications. Avoid the potential headache and bring your medications on-flight with you. 
Snacks
An expensive misconception is that you cannot bring food through security. Bringing my own food to the airport has saved me so much money the past couple of years. Pro tip: Make sure you put any carry-on food in a separate security bin to avoid having your bags searched. 
Some of my favorite snacks are Clif Bars, Muffins, Nature Valley Almond Bars, Cheese and Crackers, and Apples. I like snacks that are easy to pack and travel well. Airports have plenty of food options as well if you forget your snacks or need more of a meal, but be prepared to pay a hefty mark-up.
Water Bottle
Planes are dry, very, very dry. Do yourself a favor and bring a reusable water bottle on the flight with you. It's better for the environment and you won't have to wait for the flight attendants to bring you a small glass of water. I usually bring a 32-ounce Nalgene Water Bottle because I like the large size for hiking. However, If you're tight on space, there are plenty of collapsible water bottle options, like the Collapsible Water Bottle – BPA Free
Portable Charger/Power Banks
It's easier than ever today to keep your electronics fully charged. There are some amazing power banks on the market today for an affordable price. The INIU Portable Charger is under $25 (Amazon) and works with phones, iPads, fitness trackers, headphones, and more.
A power bank is not only great for the flight, but also when traveling. It helps ensure you will never be without power when out and about exploring a new city, and you won't miss those amazing photo-opportunities.
Lotion
Dry skin – the worst! Plane air can be very dry and uncomfortable. Be prepared with a small bottle of travel-sized lotion so you can be ready for your trip with soft-skin.
Hand sanitizer/wipes
In the era of COVID, hand sanitizer and wipes are must-haves on a plane. However, I recently read a post that discussed all of the gross items that get stuffed in the seat back pockets on a regular basis – dirty diapers, used tissues, food wrappers – and I was grossed out. With all the wrappers found in the pockets, you know they can't get the pockets cleaned between every flight. If we each sanitize ourselves, it will be at least a little cleaner.
Tissues
Tissues on flights are a must. I can't tell you how many flights I've been on where I haven't had a tissue in my bag or pocket. I've even had a bloody nose before and had to call a flight attendant who brought me TWO napkins. Save yourself the trouble and pack your own. With the pressure changes on the plane, your sinuses will thank you for being prepared. Of course there are tons of options out there, but Puffs Plus Lotion – Travel Size fit nicely in your travel pack and are extra soft on your nose.
Preparing for a flight can be an exciting, but also a stressful time. It can be hard to know exactly what to pack, but hopefully this list helps you pack your personal item with all the essentials and more efficiently so you have a comfortable day of travel. What items are you taking with you on your next flight?
Safe Flying!
-Lily