Looking for a fun night out in San Diego? Ocean Beach, or simply OB, is a funky little beach town offering some really fun bars. Whether you're looking for live music, a hopping DJ, or a relaxing glass of wine with an ocean view, OB has it all. Below are some favorites for food and drinks, just steps away from the Ocean Beach pier.
When you make purchases through the links in my post, I may earn commissions at no additional cost to you. As an Amazon Associate I earn from qualifying purchases. As always, I only provide links to products and services I recommend. Read my full disclosure here.
Address: 5083 Santa Monica Ave #2C, San Diego, CA, 92107
Wonderland Ocean Pub is my favorite stop each time we visit San Diego, I love the atmosphere, location, drinks and food. 
My favorite drink is the Classic Greyhound, although the Wet Whistle comes in a close second. If you're looking for snacks, the Salty Pretzel Balls are delicious and I LOVE the Molten Lava Cake with a scoop of Vanilla Ice Cream for dessert. The food menu is mostly seafood, which I'm not a huge fan of, but I've been told it's all delicious. 
Wonderland Ocean Pub is located on the second floor of a building directly across from the ocean. The location is prime and several seats in the bar area look out over the water. There is also a back room for those who want more of a sit-down experience rather than a bar vibe.
Address: 5406 Newport Ave., San Diego, CA, 92107
The Holding Company is a 3-story bar just steps away from the beach. Each floor offers something different, yet very fun. 
The first floor has a hopping bar and stage. The stage features live music events most weekends.
The second level has indoor and outdoor seating for drinks and dining. The outdoor section overlooks Newport Avenue, with some seats boasting views of the ocean and OB Pier. Around 9pm the tables are moved and the dancing begins with the DJ playing the best songs. I love going to the second floor when Sam and I are having a night out. It would be a blast with friends! 
The third floor is a roof-top patio with tables, high-tops and fireplaces. It is beautiful, showcases the ocean, and is perfect for an afternoon glass of wine or a happy hour event. 
There is a cover on weekends after 9pm.
Address: 1875 Cable Street, San Diego, CA, 92107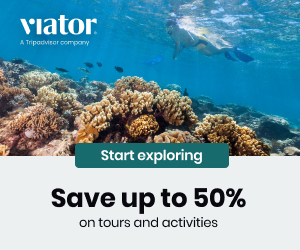 If you're looking for a cool bar with handcrafted beers, check out Kilowatt Brewing just off of Newport Ave. The unique lighting features of this fun bar are a must-see on your next night out. The bar counter is full of LED lights that often change colors and are arranged in a unique pattern.
The bar also offers fun games, such as giant Connect4, and awesome artwork. For those not into LED lighting, there is plenty of outdoor seating available. Please note that food is not available at the Ocean Beach location so make sure to grab a bit before you arrive.
Address: 4935 Newport Ave., San Diego, CA, 92107
The Harp is an Irish bar and a local favorite on Newport Ave. A great spot for food, drinks, and even live music on occasion! The Harp offers plenty of draft beers to go around, and also has a full bar for those like me who don't quite have the taste buds for beer. You'll find typical pub fare on the menu so make sure you come with an empty stomach. 
While you won't get an ocean view at The Harp, you can grab a spot by the open windows to look out onto Newport and people watch. You'll never know who you'll run into in OB! 
Address: 5041 Newport Ave., San Diego, CA, 92107
If you are looking for a great beer and a laid-back atmosphere, OB Brewery is the place for you. A microbrewery located right on Newport Avenue, OB Brewery is a favorite for locals and visitors. The brewery offers food, beer, wine and amazing ocean views.
There are several levels to the building, but the rooftop is my favorite place to sit and relax with a drink in hand because of the gorgeous views. Make sure to get there early if you're hoping for a prime seat as the brewery fills up fast in the afternoons/evenings.
Address: 1929 Cable Street, San Diego, CA, 92107
Dirty Birds Ocean Beach is a great bar in OB to catch-up with friends, enjoy a game, or grab a meal and drink. The mozzarella sticks are absolutely delicious! Although Dirty Birds Ocean Beach does not service hard liquor, they do have a few options other than beer, including canned cocktails and mimosas.
Please note that Dirty Birds has multiple locations in San Diego, although I've only been to the Ocean Beach bar. I'll always remember my first visit to Dirty Birds because Sam and I watched the 2021 Field of Dreams game and Sam started tearing up as the players walked out of the corn. 
Address: 1956 Bacon Street, San Diego, CA, 92107
Pizza Port is a classic spot all around San Diego. Known for great pizza and beer, you can't go wrong here. Their beers have won nearly 100 awards from the Great American Beer Festival – you don't want to miss Pizza Port.
I love the late night single slices and wine varieties, while Sam loves the beer options. The prices are very affordable and the atmosphere is fun. One of the best things about Pizza Port is its culture. On a Saturday night, you'll find students with backpacks looking for a late-night drink and slice after studying, tourists checking out a popular spot, and locals ending the night at their regular location. 
Address: 5059 Newport Ave., San Diego, CA, 92107
Head to South Beach Bar & Grille for great views of the Pacific Ocean, a full drink menu, and loads of seafood options. If you are able to snag a seat at the bar, you can watch the waves crash behind you as you enjoy your drink and food. Even better, each weekday from 3-6pm is happy hour!
Address: 5028 Newport Ave., San Diego, CA, 92107
The Sunshine Company is a great late-night hangout. The crowd is typically younger and the bar usually offers good specials on popular drinks. It's a large bar so it's fun for groups and there are even several coin-operated games in the back.
Address: 5083 Santa Monica Ave., Suite 1F, San Diego, CA, 92107
OB Surf Lodge is on of my favorite favorite bars in OB. It is an excellent choice for a nice bite to eat and a delicious cocktail or glass of wine. They also have a great happy hour Monday through Friday from 2-4pm, offering both small bites and drinks.
Located on the first floor of the same building as Wonderland Ocean Pub, OB Surf Lodge has outdoor seating just across the street from Ocean Beach. It's the perfect location to watch the surfers, beachgoers, and the sun set.
Pro Tip: Check out OB Surf Lodge if you're looking for a great brunch – the french toast is DELICIOUS! The themed, seasonal mimosa flights are also pretty great.
With so many great options, what OB bar will you be heading to first? Let me know your favorites, or if I missed any hidden gems. I'm always on the lookout for new places! I also have a post on all there is to do in OB so make sure to check out all this quirky beach town has to offer.
Cheers!
-Lily