One of my favorite ways to enjoy the fall season is heading to a local orchard for apple picking. It's a great activity for all ages and you'll leave with a bag full of delicious apples. For those new to the apple picking world, when farms let you pick apples directly off the tree to take home, they often refer to that as U-Pick or PYO (Pick Your Own).
While Wisconsin has plenty of farms, many are surprised to learn that the area surrounding Madison is home to several wonderful orchards. Below are a few local farms and apple orchards you will definitely want to check out this fall. 
When you make purchases through the links in my post, I may earn commissions at no additional cost to you. As an Amazon Associate I earn from qualifying purchases. As always, I only provide links to products and services I recommend.Read my full disclosure here.
Apple Picking Farms:
Eplegaarden
2227 Fitchburg Rd, Fitchburg, WI 53575
Season: Eplegaarden generally opens around August for pick-your-own raspberries, tomatoes, and early-season apples. More apple varieties are available come September along with with pumpkins.
Eplegaarden is an area favorite with locals and visitors flocking to the farm annually to get their hands on delicious apples, pumpkins, and baked goods. Apple picking is a farm-favorite and there will often be a fast-moving line to purchase a bag. The whole family will find fun at Eplegaarden, but remember to leave Fido at home as dogs are not allowed. 
There is no fee to enter the farm or check out the store, but you will need to purchase a bag for apples prior to entering the orchards. Once in the orchards, you are able to fill your bag with delicious apple varieties, walk the hiking trails among the apple trees, say hello to the farm animals and enjoy the tire swings. 
Eplegaarden takes cash and credit cards for payment. They will also accept WIC Farmers Market Nutrition Program coupons. 
Appleberry Farm
8079 Maurer Rd, Cross Plains, WI 53528
Season: Appleberry Farm is open during the berry season only which is generally late-August to October. 
For delicious berries and a beautiful apple orchard, head 30 minutes west of Madison to Appleberry Farm in Cross Plains, Wisconsin. Appleberry is a small family-owned farm that focuses on its berry patch and orchard. Dogs are even allowed to join in on the family-fun, but must stay out of the store and the berry patch. 
Since Appleberry is a popular, but smaller operation, they often sell out quickly during prime season. Please check their Facebook page or call ahead prior to heading to the farm. Both cash and card are accepted. 
Sutter's Ridge Farm
2074 Sutter Dr, Mt Horeb, WI 53572
Season: Generally mid-August to the end of October, depending on the apple season.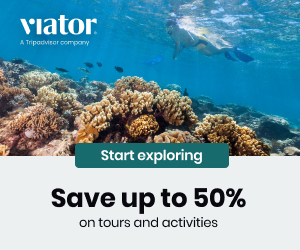 Sutter's Ridge Farm is a family-owned and operated farm located just outside of Madison, between Verona and Mount Horeb. The farm is known for its 28 different varieties of apples that are available each fall during apple-picking season. 
In addition to apple-picking, the farm also has an activity area for kids, a corn maze for all ages, and wagon rides. While you cannot bring your own pets to the farm, you can visit with the farm horses and goats during your visit. 
If you're looking for yummy treats, check out the store for farm-fresh goods like cider, caramel apples, jams and jellies. Cash is preferred, but credit cards are accepted. 
Door Creek Orchard
3252 Vilas Rd, Cottage Grove, WI 53527
Season: Expect the PYO apple season to begin around Labor Day each year. The farm also has PYO grapes (supply-dependent) in August/September each year. 
Door Creek Orchard is a family-run orchard located less than 10 minutes from Madison and just over an hour from Milwaukee. Along with the orchard, the farm is a wonderful place to enjoy nature, even offering a short trail through the wetland. 
A favorite of Door Creek Orchard is the fresh cider that is made every Thursday during the apple season. You'll want to make sure to call ahead if heading out just for the cider as it often sells out quickly. 
Door Creek Orchard accepts cash, checks and credit cards, as long as the minimum $5 is met for card transactions. While you can't bring your pets to the Orchard, you are able to visit with the farm goats. 
Eugster's Farm Market
3865 WI-138, Stoughton, WI 53589
Season: U-Pick apples are typically available mid-September through mid-October during Orchard Days. However, the farm is open a majority of the year for various events that I highly recommend checking out, including Lavender Days, Lambing and Kidding Days, and Sunflower Days. 
Eugster's Farm Market is popular in the Madison-area known for it's huge petting farm and kid-friendly activities. While it offers apple picking in the fall months, that is just a small portion of the farm's operations and events. 
U-Pick Apples are part of the Eugster's Petting Farm and require admission in order to enter the area. To pick apples, you select the size bag you would like and then pay on your way out. You can also purchase pre-picked apples from the Farm Market without paying an admission fee.  
Ski-Hi Fruit Farm
E11219A Ski Hi Rd Ste A, Baraboo, WI 53913
Season: 2022 was the first season of U-Pick for the farm, so estimations of when the season will begin are not yet available, but the season does typically go until late-October. Regular updates are posted on their website once the season is announced. 
Ski-Hi Fruit Farm (pronounced "Sky" High) is a working farm about an hour northwest of Madison in Baraboo, Wisconsin. The farm has over 30 varieties of apples and offers cider donuts, turnovers, caramel apples and more during the apple season. 
There is no cost of admission to visit the farm and you are even welcome to take a self-guided tour and see places like the pie parlor, the cider pressing room, and the log cabin, among others. 
Pets are allowed, but please remember that this is a working farm and can also be quite crowded during apple season so plan accordingly. 
Alpine Ridge Orchard
5610 Alpine Rd, Brooklyn, WI 53521
Season: Alpine Ridge Orchard generally offers apple picking from mid-August to mid-October. 
Alpine Ridge Orchard is located about 30 minutes south of Madison is Brooklyn, Wisconsin. The farm offers over 45 apple varieties along with several other delicious treats and fun activities. 
Aside from apples, try the farm's apple cider and apple cider donuts, test your skills at the corn maze, and visit with the farm animals. Alpine Ridge Orchard also plants a huge pumpkin patch each year so you're certain to find your perfect pumpkin. 
The Store and Online Store offer a lot really delicious and unique products. During apple season you can find delicious apple turnovers, pies, and crisps. They also sell products like goat milk lotion, beard balm and lip balm. 
Munchkey Apple
175 Drammen Valley Rd, Mt Horeb, WI 53572
Season: Apple Season at the farm typically begins around late-August and goes through October. 
Munchkey Apples is a family-run apple orchard about 30 minutes southwest of Madison in Mount Horeb, Wisconsin. Due to the animals that call the farm home, your pets are not allowed on the farm. 
The farm has almost 9,000 apple trees and also has an orchard store that sells items like angus beef, ciders, honey and more. All items are local from the farm or in partnership with neighboring farms. 
Munchkey Apples is only open during the season, so make sure to check out their website or follow their Facebook page to stay up-to-date on when they are opening and what's available. 
Fall Activities:
Is apple picking on your fall bucket list? I love that it's a family-friendly, local and affordable fall activity that leaves you with a healthy snack for days. If you're looking for other fall activities in the Madison-area, check out my post on the best Farms for Fall Fun. As always, let me know in the comments if I missed your favorite orchard on this list.