Looking for a hidden Midwest gem with charming brick buildings, quaint streets, and majestic hills? Look no further than Galena- a small river town on the Mississippi River near the border of Illinois, Wisconsin, and Iowa. Galena forms part of the Driftless Area, a region with rolling hills, bluffs, and cliffs left untouched by the glaciers that smoothed out the rest of the landscape.
Just a short drive from Madison, it's one of my favorite spots to spend a day. Read on for the best things to do in Galena on your roadtrip through the upper Midwest.
As a reminder, when you make purchases through the links in my post, I may earn commissions at no additional cost to you. As an Amazon Associate I earn from qualifying purchases. As always, I only provide links to products and services I recommend. Read my full disclosure here.
Best Things to Do in Galena:
Hike or Bike the Galena River Trail 
The Galena River Trail is an 8-mile (one-way) finely crushed gravel trail. Exploring the trail is one of the top things to do in Galena and is excellent for biking, hiking and running during the summer months, and cross-country skiing during the winter months. The trail begins at Depot Park (near the US 20 Hwy. Bridge) and ends at the intersection with South River Road at Aiken. There is an option to make your ride or hike a little longer and head to the Chestnut Mountain Resort – a great option for a meal. 
The trail is mostly flat (a nice reprieve compared to the rest of Galena) and is free to enjoy. Since it starts right downtown, consider even just a short walk along the trail to take in the quiet and beauty of the river and surrounding area.
Enjoy the Golf Courses of Galena
Golfing in Galena is a great option with several beautiful courses, sweeping hills, and countryside as a backdrop. Some of the popular courses include:
Eagle Ridge Resort: Here you'll find a resort and spa with four award-winning golf courses located among the hills of Galena; The East Course, North Course, South Course and General Course. All of the courses are open to the public with fees varying based on course and season – view the current fees here.
Galena Golf Club: A public, 18-hole course located on Hwy. 20 just outside of the historic district of Galena, offering affordable rates. The club also sells memberships if you plan to visit frequently. Galena Golf Club also has a pro shop that sells equipment and apparel and offers several services like fittings and regrippings. Make sure to check out their calendar of events for fun happenings throughout the year.
Apple Canyon Lake: Another great option a bit further from the historic downtown is Apple Canyon Lake. This is a neighborhood golf course that offers a 9-hole course with very reasonable rates. The course is open to the public, along with its pro-shop and restaurant. Consider grabbing a burger, sandwich, or brat and a refreshing drink after your round.
Tour Ulysses S. Grant's House
Did you know the 18th president of the United States had a house in Galena? Ulysses S. Grant acquired his Galena house in 1865, although he did not visit much after becoming president in 1868. In 1904, the house was given to the city of Galena by his children to be maintained as a memorial for Grant. 
The house remains in Galena today and is managed by the Illinois Historic Preservation Agency. Additionally, it is listed on the National Register of Historic Places. You can take tours of the home for $5 per adult and $3 per child. The house is open Wednesdays through Sundays from 9am to 4pm. The grounds are well-maintained and are free to walk around. 
Visit the West Street Sculpture Park
Make sure you add this Sculpture Park to your itinerary for a unique Galena experience. West Street Sculpture Park is located at 620 S. West Street and features huge steel sculptures by artist John Martinson. The Sculpture Park is where Martinson's studio is located and contains more than two dozen sculptures in the yard. and is free to visit (donations are appreciated). I was really impressed with the creations and Sam and I enjoyed figuring out what each piece was made from.
The park is open from dawn to dusk daily for you to take a self-guided tour and meander the paths on the two acres of property. You'll be able to view over 12 unique pieces. 
Experience Yoga with Goats
Imagine doing a relaxing yoga session surrounded by goats! Galena Goat Yoga at Silver Linings Farm provides the goats and the yoga mats; all you need to do is be ready to share your space with the goats. The Goat Yoga class consists of 45 minutes of yoga with goats, followed by 45 minutes of petting them and hanging out.  
If yoga isn't your jam, they also offer Coffee and Goats where you can enjoy a cup o' joe and spend time with the goats. 
Goat Yoga is $39 per person and Coffee and Goats is $25 per person. The experience is open to children 8 years and older.
Shop Galena's Historic Main Street
Shopping on Main Street in the Historic Downtown District is one of the most popular things to do in Galena. The area is lined with cute shops that keep you wanting more. You'll find everything from boutique clothing stores and oil shops, to toy and pet stores. I first visited Galena because of the shopping, but quickly fell in love with everything else the city offers too!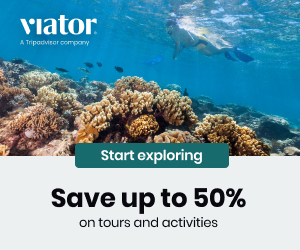 Start with Bangles and Bags for your jewelry and handbag needs, then stop by Fan Zone for sports merchandise. Ready to record all the day's adventures? Head to Galena Book and Paper Co. for stationary, journals, and more. You can also shop for specialty gifts like bath soaps, olive oils, novelty socks, pajamas, and just about anything else you might need.
When you're all shopped out or need a break, head to one of the many restaurants, wineries or breweries on Main Street for a little refreshment. Galena Brewing Company is always a great choice for a meal.  
Hop on a Galena Trolley Tour
While Galena is very walkable, it's also unbelievably hilly! Consider exploring the area by a narrated trolley to give your feet a rest and learn some of the area's fascinating history. Galena Trolley Tours covers over 85% of the area's historic district in the open-air (also heated) trolley. The tour lasts one hour, leaving plenty of time to explore on your own. 
Sample the Wine of the Region
Galena is a great spot in the Midwest to spend an afternoon wine-tasting. There are a number of wineries to check out and the beauty of the area definitely adds to the ambiance. 
Add these local spots to your Galena Wine Tour: 
Galena Cellars Vineyard and Winery: Visit their tasting room in a beautiful historic building on Main Street or head to their vineyeard. The tasting room provides three floors of offerings – wine and wine flights, cocktails, and small bites. The vineyard is beautiful and peaceful and offers music in the vineyard on occasion.
Massbach Ridge Winery Tasting Room: Try Massbach Ridge Wine at either their Main Street tasting room or Vineyard and Winery that's located about 30 minutes from downtown. If you head to the vineyard, you'll be able to walk among the grapes and explore the estate.
Jamie's Wine Studio of Galena: Jamie's is small, intimate wine studio on Main Street serving delicious glasses on wine. In addition to wine, the wine studio offers occasional events, such as a Bourbon and Brisket Tasting event so make sure you check their Events Page frequently. They also sell bottles of wine and have a wine club.   
The Grape Escape: This is a wine and martini lounge with a little bit of everything – food, drink, music, and fun. Stop in here for a delicious glass of wine or a fun drink like a Key Lime Tini or a Tuxedo Tini. They even have a Bloody Mary Buffet on Saturdays from 11am until 3pm! Head to their Facebook Page for a full line-up of upcoming events.
Champagne on Main: Head to Champagne on Main to add a little sparkle to your day. This local champagne spot does everything above and beyond from their beautiful staircase to the crystal chandeliers. Aside from champagne, you can also order bourbon flights and a variety of cocktails.
Additional Midwest Adventures
Looking for other awesome Midwest spots to explore? Northwest Illinois is another hidden gem just an hour southeast of Galena – check out my Carroll County Destination Guide before visiting. Consider spending some time exploring Madison, WI using my Ultimate Guide to Madison. Door County, WI is another Midwest gem with so many fun activities like hiking, wine tasting, kayaking, viewing lighthouses, and so much more. Check out my post on the Top Things to Do in Door County to ensure you don't miss a thing.