Does your family have a tradition of cutting down your own Christmas tree? Every year right around Thanksgiving, Christmas Tree Farms begin their short season selling trees to millions of Americans. Head out among the trees and find the perfect one to cut down yourself, or you can look to the pre-cut selection.
Tree farms make cutting down your own Christmas Tree a breeze. They provide the saw to cut down the tree, and many will even shake and wrap the tree for you so you can easily put it on top of your car and transport it home. A lot of farms even have additional activities and goodies like games for kids, cider, and hot chocolate to warm up. 
This post dives into some common questions about Tree Farms and cutting down your own tree, and also includes several of the best and most festive Christmas Tree Farms near Madison. 
When you make purchases through the links in my post, I may earn commissions at no additional cost to you. As an Amazon Associate I earn from qualifying purchases. As always, I only provide links to products and services I recommend.Read my full disclosure here.
What is a Christmas Tree Farm? 
A Christmas Tree Farm is exactly what it sounds like – a farm that dedicates itself to growing Christmas Trees (pine, spruce and fir trees) from the very first stages. The farmers determine the planting pattern, prepare the soil, plant the seeds, monitor growth and harvest the trees. During the holiday season, these trees are sold either at the farm or at a lot where you can easily purchase a fresh tree.  
What do you Bring to a Christmas Tree Farm?
Unless otherwise noted on the website, you just need to bring yourself bundled up accordingly and rope to secure the tree to the top of your car. Most tree farms will provide saws to cut down the tree, the equipment to shake out the old, dried pines, and the staff to bale (wrap) the tree for easier transport. 
What is the Cost of a Christmas Tree?
Fresh Christmas Trees vary in cost depending on the type of tree and whether it is pre-cut or a cut-your-own tree. Cut-Your-Own trees are usually more expensive, but there's nothing quite like the experience of picking the perfect tree and then cutting it down yourself. 
Are Real Christmas Trees Toxic to Pets?
Fir, spruce and pine trees are generally non-toxic to pets and are a safe option in the house. However, the needles can cause irritation in both the throat and the stomach if ingested. Additionally, the water in the tree stand can become toxic if fertilizer is added to help enhance the life of the tree. 
Festive Christmas Tree Farms Near Madison, WI
Hann's Christmas Farm 
848 Tipperary Rd, Oregon, WI 53575
Located just outside of Madison in the Village of Oregon, Hann's Christmas Farm is perfect for anyone looking for the full Christmas experience. The farm is open 9am until 5pm daily from November 1st through December 24th (including Thanksgiving) and offers six different varieties of cut-your-own and pre-cut Christmas trees. 
Whether or not you purchase a tree, admission to the farm is free and includes activities and a play area for the kiddos, along with their Christmas Store. Weekends are the best time to visit when you can take wagon rides out to the tree fields, visit with Santa, enjoy free hot cider and popcorn, and watch live wreath-making from inside the shop. 
*Dogs on a leash are welcome at the farm 
Paoli Tree Farm 
6445 Sun Valley Pkwy, Belleville, WI 53508
Paoli Tree Farm in Belleville is a small, family-run business that offers a classic Christmas Tree experience. The farm offers either cut-your-own or pre-cut tree options and provides the saw, tree-shaking, and baling.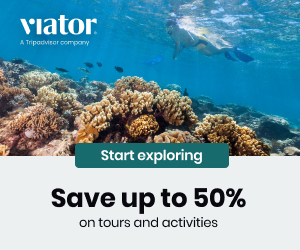 The farm opens on Thanksgiving Day and remains open daily from 9am until 5pm until all trees have sold. 
* Dogs on a leash are welcome at the farm 
Summers Christmas Tree Farm 
4610 Rocky Dell Rd, Middleton, WI 53562
Head to Summers Christmas Tree Farm in Middleton for a fun Christmas Tree adventure. The farm is open daily from 8am until 5pm, Black Friday through Christmas Eve (8am until 12pm Christmas Eve), and offers pre-cut and cut-your-own trees, fresh wreaths, boughs,, and garland. There is also a Christmas Shop on-site with ornaments, household decorations and clothing items. 
*Dogs on a leash are welcome at the farm 
Ridgetop Trees
2792 Grimstad Rd, Verona, WI 53593
Open only on the weekends, Ridgetop Trees offers cut-your-own trees at their small, family-owned farm. In order to help keep tehir trees affordable, Ridgetop Tree offers a no-frills experience, meaning they have well-grown trees, provide a saw and twine, but do not offer wreaths, boughs or pre-cut trees, and charge to bale your tree. While the farm may be no-frills, the family prides themselves on providing a great experience.
The farm opens the weekend after Thanksgiving and remains open until the trees sell out, which is typically the second week of December. However, for 2023, there may be a limited variety of trees available throughout the season so make sure to call ahead for hours and selection.
*Dogs on a leash are welcome at the farm 
Tate's Tree Company 
7235 Co Hwy VV, Sun Prairie, WI 53590
Tate's Tree Company offers a Christmas Tree experience for the whole family. Included with the cost of a tree (either pre-cut or cut-your-own) are activities like the petting zoo, hayrides, marshmallow pit, and sledding hill. Because of the included activities, tree prices start at $125, which can be quite a bit higher than other farms. 
*Dogs on a leash are welcome at the farm 
Sun Valley Christmas Trees 
6000 Sun Valley Pkwy, Oregon, WI 53575
For a more intimate Christmas Tree experience, visit Sun Valley Christmas Tree Farm that is open for cut-your-own trees on weekends from the day after Thanksgiving until the farm sells out. Along with trees, the farm also sells wreaths and door sprays, garlands, and boughs. 
Enchanted Valley Acres
5047 Enchanted Valley Rd, Cross Plains, WI 53528
Well-known for its fall fun activities at the farm, Enchanted Valley Acres also grows Christmas Trees and opens mid-November for pre-cut and cut-your-own trees. The farm is open until December 23 (closed Thanksgiving day) and also has free activities for all to enjoy after purchasing your tree and/or other items like wreaths, garland, and Christmas decor from the shop. The activities are not open to the public (you must purchase a tree or items in the shop first).
*Dogs on a leash are welcome at the farm during the Christmas Season only
Ottoman Family Christmas Trees 
759 Primrose Center Road, Belleville, WI
Grab your four-legged friend (leashed, of course) and head to Ottoman Family Christmas Trees to pick the perfect annual tree. In addition to trees, the farm also sells wreaths, boughs and garland. While credit cards are accepted, paying in cash will earn you a 5% discount on all purchases. 
*Dogs on a leash are welcome at the farm 
CaPaul's Christmas Tree Farm 
5895 River Rd, Waunakee, WI 53597
The first trees were planted by Joe CaPaul in 1983 and today CaPaul's Christmas Tree Farm in Waunakee takes care of your Christmas tree needs, providing both pre-cut and cut-your-own tree options. Additionally, you'll find wreaths and garland available for purchase at the farm. For even more goodies, head to the Gift Shop where you can browse and purchase all the holiday gifts. If that's not enough holiday cheer for you, Santa visits the farm on Saturdays and Sundays!
Trees are expected to sell out by the second weekend (December 2, 2023) so make plans to head out early for the best selection.
*Dogs on a leash are welcome at the farm 
Jensens Trees
7507 Valley View Rd, Verona, WI 53593
Jensens Trees in Verona is open daily from 9am until 5pm beginning the day after Thanksgiving (Black Friday) until trees run out. You can cut your own tree or purchase a pre-cut tree at the farm along with garland, wreaths, and holiday items that are for sale in the barn. 
*Dogs on a leash are welcome at the farm 
Locations to Easily Grab a Pre-Cut Tree:
If you don't have time to head to a Tree Farm, or cutting down your own tree is not your jam, there are several locations that provide fresh, pre-cut trees at an easy-to-access lot. A local option is Toddle-In Nursery, LLC in McFarland; otherwise, Home Depot, Menards, and Lowes all offer pre-cut trees from the parking lot of their stores during the holiday season. 
Don't Forget the Essentials!
Now that you have the perfect tree for this holiday season, don't forget the essentials for easy set-up, decorating, and clean-up. Below are the items to make sure you have ready to go: 
I hope you and your families have the best holiday season and make lasting memories. I'd love to see your Christmas Tree adventures and final products – tag me on Instagram (@officetooutdoorsblog) and I'll share all of the holiday fun. And make sure to check out my post on the Best Holiday Light Displays in Wisconsin for even more holiday cheer!