Ocean Beach, or simply OB as it's known to the locals, is one of Southern California's most unique beach towns. Located 15 minutes from downtown San Diego, OB features sun, sand, waves, tide pools, restaurants, bars, shops, and lots of character.
There is a special charm to OB that you will not find anywhere is in California. The shops are unique, the people are laid back and friendly, and dogs are everywhere. My husband Sam is proud to call OB home and I've had the privilege of visiting several times now and have found so many go-to spots. Below I share some of the many things to do in this cool SoCal town.
Exciting: I was recently gifted a pair of KUHL Trekr Shorts 5.5″ and have enjoyed them on many of my adventures, including in OB. The shorts are the perfect adventure shorts: stretchy in all the right places, the perfect length, and professional-looking so can be dressed up or down. I often have trouble finding shorts that fit my curvy lower half, but these fit great. You'll see me wearing the dark blue shorts in several pictures below (exact color I'm wearing is Inkwell).
While I was gifted the shorts by KUHL, I did not receive any compensation for a positive review and these comments are 100% my own. I probably would have sized up for a little bit more leg room, but with how much stretch the fabric has, they were still super comfortable. I'm excited to try more products and get Sam a pair of hiking pants!
When you make purchases through the links in my post, I may earn commissions at no additional cost to you. As an Amazon Associate I earn from qualifying purchases. As always, I only provide links to products and services I recommend. Read my full disclosure here.
Things To Do In Ocean Beach (OB):
Sunset Cliffs Natural Park
Whether you drive, bus, cab, or Uber to OB, you'll get to the park via Sunset Cliffs Blvd. Many people take Newport Ave to reach the heart of OB, but keep going over the hill and Sunset Cliffs Blvd opens up into a long, narrow street lined with tall palm trees.
At the end of the palm trees, you'll find yourself by some towering cliffs that overlook the mighty Pacific Ocean. This area, known as Sunset Cliffs, contains small parking lots, walking trails, and gorgeous views of the ocean below.
The walking route along the cliffs is known as the California Coastal Trail and you can follow it for about 1.5 miles to reach Sunset Cliffs Natural Park and a stairwell that leads down to a rocky beach. Watch your step and obey all signage; some of the cliffs can be unstable and have collapsed in the past.
Stroll Newport Avenue
If you're looking for action while in OB, head to Newport Avenue. Think of it like the "downtown" of the area, you'll find a wide variety of food, plenty of drink options, and cute shops.
Try Delicious Food:
After exploring Sunset Cliffs, head back on Sunset Cliffs Blvd for about 2 miles (8 minutes) before arriving back at Newport Ave. While you can drive down Newport Ave, walking or biking allows you to truly experience what OB offers.
Start off your journey at Azucar, a local Cuban-style patisserie that sells the most delicious pastries and sweets. If your adventure begins around breakfast time, head to The Old Townhouse for local breakfast favorites (open daily from 7am-2pm).
For lunch, stop by Nico's Mexican Food, an authentic Mexican spot that keeps their prices low by accepting cash only. Other great lunch spots on Newport Ave (or right off the street) include Hodad's for burgers, The Joint for Sushi and Tapas, Poma's Italian Deli, and BBQ House Bar and Grill.
For dinner, head to South Beach Bar and Grille for picturesque views of the beach and pier, or venture off Newport for legendary local spots like Pizza Port, OB Noodle House, and La Doña. 
Check Out Local Bars:
No write-up about OB would be complete without mentioning the bars. Head to OB Surf Lodge and Wonderland Ocean Pub for great ocean views, or experience rooftop views from OB Brewery and The Holding Company. Further from the beach, hit up Kilowatt for small-batch, handcrafted beers. Check out my OB Bar blog post for a more comprehensive overview of the Ocean Beach bar scene.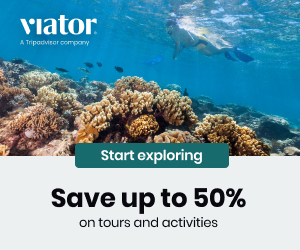 Explore Unique Shops:
Newport Ave. houses some of the best shops featuring everything from a hardware store, local fashion stores, and even a Target. A trip to OB is not complete without browsing South Coast Surf Shop, South Coast Wahines, and miss match for the trendy fashion items for the beach. OB Hardware is perfect for any home-project needs. And if you forgot anything on your packing list, there are plenty of convenience/gift stores.
Ocean Beach – Beach & Pier
Ready for some beach time? Head towards the Ocean Beach Lifeguard Station, which looks over plenty of sand and shoreline. While the building is not open to the public, the Lifeguard station door lists key information about air and water temperatures, wave size, tides, and ripe currents. Return here after your beach day to wash off sand, sweat, and sunscreen at the free outdoor showers.
Next, find a spot along the beach to lay down your towel. A hat, sunscreen, and sunglasses are a must and alcohol is a no-no at Ocean Beach. You can lay back on the sand and relax til your heart's content, or take a stroll along the shoreline as the waves lap your toes.
The more adventurous ones can rent a surf board, boogie board, or some fins at a nearby surf shop and try their luck with the coastal breakers. South Coast and other nearby shops will rent both boards and wetsuits— just make sure to surf in the correct area.
A yellow and black checkered flag marks the boundary between the swim zone (including boogie boards) and the surf zone. From the water, look towards shore for the "K" and "O" signs. If the letters read "KO" from your location in the water, you're in the swim zone. If they read "OK", you're in the surf zone.
Apart from water sports and relaxation, Ocean Beach also features sand volleyball courts (by Lifeguard Tower 5) and a narrow strip of sand where dogs are allowed. Known as Dog Beach, this area allows your furry friends to run free, without leashes. Make sure to pick up after your pet.
Don't forget to walk to the end of the OB Pier, one of OB's best free attractions and the longest concrete pier on the U.S. west coast. On any given day, you'll find fishermen and women lining the pier hoping for a good day for bites. It's fun to walk the pier and watch the fishing, while taking in the beautiful views of the Pacific Ocean and surrounding views of the city.
Occasionally, the end of the pier may be closed if the waves get too high or if there is damage. However, there is still plenty to do around Ocean Beach even if that's the case. If you get hungry, the pier features a restaurant called the Walking on Water Café. Open 8:30am-8pm daily, the café is perfect to enjoy seafood while savoring the ocean views.
What to Bring to Ocean Beach (OB):
Walking Shoes

Views are beautiful and you will likely be doing a lot of walking. Bring whatever is comfortable for your feet. My shoes of choice are Brooks Adrenaline and Birkenstocks

Sunglasses

San Diego has over 250 days of sunshine (WOW!) so those sunnies are definitely necessary

Sunscreen

Supergood! Unseen Sunscreen is my go-to sunscreen because it's easy to apply, doesn't show and does a great job protecting my sensitive skin

Hat
Shorts

My go-to shorts are athletic shorts from Lululemon and now the KUHL Trekr Shorts 5.5″. The shorts are so versatile and comfy that they would be great for any traveler

T-Shirts/Tank Tops
Places to Stay in Ocean Beach:
OB is home to a few hotels and plenty of Airbnbs. The pro of staying in OB is you can walk to just about anywhere – restaurants, the beach, bars, coffee shops, you name it – so you don't need a car. Uber is always available or you can rent an electric scooter to get around quickly. Below are a few local options, and of course there are plenty of hotels near the airport, downtown San Diego, and in several different neighborhoods.
Typical Weather in San Diego
With perfect weather year-round in San Diego, it's always a great time to visit OB. Weather in San Diego is usually mid-60s to mid-70s year round. I've definitely found the saying 'May Gray and June Gloom' to be true, but the temperature is still pleasant. If you're hoping to spend some time in the water, July-September is going to be best since air temperature is typically in the upper 70s, making the cooler water temperature more bearable.
So, what are you waiting for? Start planning that trip to SoCal and get ready to have some fun exploring a unique part of San Diego.