Over the holidays, Sam and I were two of thousands left flightless due to Southwest Airlines' "meltdown" after a 2022 holiday snowstorm. After our cancelled flight Christmas Day, we rebooked for three days later, only to have that flight cancelled as well. Finally, we opted to book an expensive $900 flight on a competitor airline so we could get home to our lives and our pup. Even after all that, we'd still vote Southwest Airlines number one. And no, Southwest did not pay me to write this – I really do love flying the airline. Beyond the last two rough weeks, here are eight reasons why I'm not giving up on Southwest anytime soon:
1. The Southwest Companion Pass Savings Are Unmatchable
Earning Southwest's Companion Pass means anytime you fly, your designated companion flies free. If you take 20 flights, your companion can join you on each flight for only the taxes (about $6 per domestic flight). On international flights, those taxes are about $30-$60 – still a fraction of what a second ticket would cost. When Sam first told me about the Companion Pass, I was certain it was a scam. I'm here to tell you it really is as good as it seems, especially if you travel with the same person frequently.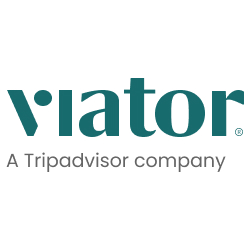 Sam and I have had the Companion Pass for the past five years and we estimate we save at least $3,500 – $5,000 a year, assuming a roundtrip flight is $350 (some are quite a bit higher). We have been able to earn the Companion Pass through points earned with credit card bonuses, spending on the card, and flights.
2. Regular Fares Can't Be Beat
Southwest's prices have stayed competitive over the years, even with the arrival of budget or ultra-low- cost carriers. While some of those airlines promise low fares, they then charge for checked bags, carry-ons, seat selection, snacks, or even a printed boarding pass. Trust me, I've tried to snag the advertised flights under $100 from budget airlines, and they end up much higher by the time checkout comes.
Southwest does not charge you anything extra for the normal trappings of your flight. Like on most flights, alcohol will cost you extra and Southwest does not offer in-flight food for purchase.
3. I Like the Boarding Process
A huge knock on Southwest is their open seating policy. Personally, I love it. Southwest doesn't assign seats, so the first onboard are the first to choose their seats. Checking in exactly 24 hours before your flight on the Southwest website or app will allow you to board earlier,  giving you the best chance at your favorite seat. Whether you prefer the front or back (families) of the plane, whether you're a window lover or an aisle afficionado, you are more likely to get the seat you want. If you are worried about seat assignment, Southwest does allow the option to upgrade your boarding pass so that you are one of the first people to board the flight.
Plus, first-come-first-served seating (also known as open seating) means boarding goes much more quickly, as also discovered in this Forbes article. Compared to competitor airlines, I've found the boarding process to be much more efficient both boarding and deplaning.
4. The Online Booking Process is a Breeze
Even though Southwest's scheduling technology is apparently very outdated as we recently learned, their website and online flight-booking process is a breeze. The website itself is user-friendly, making it very easy to select flights quickly without a bunch of confusing language and distracting screens. Some airline websites require clicking through several different screens as you choose your flight, fare class, seat, checked bags, carry-on, and boarding order. On Southwest.com, you pick your flights, put in your identifying information, and pay.
5. Free Cancellation and No Change Fees
Along with Companion Pass, this is the top reason Southwest is a must for us. As we all know, life happens and sometimes we have to cancel or change plans last minute.  Southwest lets you do that for free, up until 10 minutes before your flight. While they won't necessarily refund you the money depending on your fare class, any money or points toward your cancelled flight can all be applied to a different flight or you will get a flight credit that you can use in the future.
While Sam and I have cancelled or rescheduled flights plenty of times, the no-change fee is one of my favorite "extra" perks. Say you buy a flight to Denver for $150 and then the price of that same flight drops to $100 the next day. You can cancel your flight, rebook it at the better price of $100, and receive a flight credit of $50 that you can apply to another flight. For those of us who travel frequently, this is a huge perk and it's a great way to save money.
6. Two Free Checked Bags per Person on Southwest Airlines
Every individual on a Southwest flight gets two free checked bags up to 50 pounds each no matter what. Regardless of whether you pay for the cheapest fair, use points or book last minute, you will always get two free checked bags.
Think about how much you can pack for free. For a big adventure or a trip where a lot is required, like a destination wedding, you can have the two checked bags, one rather large carry-on, and your personal item (usually a backpack). That's a lot of luggage, all for no extra cost.
7. Ease of Earning Points and Status
While every airline has a frequent flier program that allows you to earn points/miles, Southwest has several ways to rack up Southwest Rapid Rewards Points: flying Southwest, opening a Southwest Credit Card, booking hotels through the Southwest Hotels website, reserving rental cars through Southwest, eating at restaurants that offer extra points through the Southwest Dining program, and shopping online with the Southwest portal.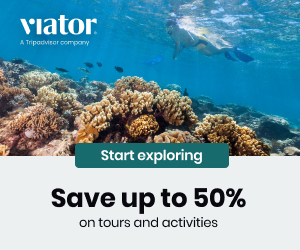 8. Southwest's Responsive Customer Service
Many companies make mistakes, but Southwest owns their mistakes better than most. Hopefully Southwest will do the same with the latest flight fiasco.
When a delayed Southwest flight caused us to miss our connection in Baltimore this fall, Southwest immediately put us up in a nearby hotel for the night, booked us on the first flight in the morning, and gave us travel vouchers as an apology.
Their Customer Service Phone Line is also usually great, unless they are bogged down with thousands of calls at the same time. When calling to find out if we could bring a knee scooter on the flight, they were very knowledgeable about the item and added notes on our tickets so the airline representatives would be aware. As some companies are doing away with phone trees or switching to AI, it's refreshing to be able to get a human on the phone.
See Ya Soon, Southwest!
Although Sam and I felt a little stranded last week, he quickly submitted a reimbursement claim for the cost of the competitors' flights and additional vouchers for the huge inconvenience. Three days later, Southwest had responded indicating they had mailed a check for flight reimbursement and were providing both of us travel vouchers.
We have flights booked on the airline for January, February and March and I have full confidence they will be back to the reliable Southwest I have come to love and I hope you do too – they could use a little extra support and backing.
When you make purchases through the links in my post, I may earn commissions at no additional cost to you. As an Amazon Associate I earn from qualifying purchases. As always, I only provide links to products and services I recommend. Read my full disclosure here.