A Weekend in Providence:
Looking for a capital city that you can completely walk through by foot? Providence has you covered. With a total area of 20.5 square miles and a population of just around 190,000, Providence, Rhode Island is a completely walkable city with all the happenings of a larger city. 
Alana with Providence Warwick Conventions and Visitors Bureau worked with me to provide the best itinerary for my first trip to Providence. She gave excellent suggestions on everything from where to eat and drink to what to do during the day – thank you!!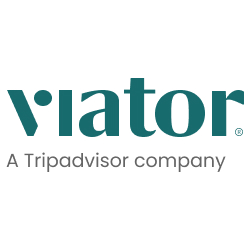 As a reminder, when you make purchases through the links in my post, I may earn commissions at no additional cost to you. As an Amazon Associate I earn from qualifying purchases. As always, I only provide links to products and services I recommend. Read my full disclosure here.
Where to Stay in Providence:
Downtown Providence is home to many well-known hotel brands within walking distance of the highlights of the city. To maximize your time during your weekend in Providence, I recommend staying in the downtown area.
A unique college-themed hotel is the Graduate Providence. Graduate hotels are located across the US in college towns and showcase the local charm and culture of the city. They also contain a coffee shop, restaurant and bar so most of your needs are taken care of within the hotel. Search Hotels.com or Booking.com for all the hotel options, and maybe even snag a deal.
If you're looking to save money, consider getting a hotel closer to the airport. You'll need a car, but the hotel is a fraction of the price. I didn't know it at the time, but this is the option Sam chose for us so we could budget more for food and drinks this trip.
Sam and I stayed at the Courtyard Marriott Providence Warwick and it was a decent hotel. The rooms were clean and the common areas were nice, but the café/restaurant found in Courtyards was out of almost all food and closed very early. However, for the price we paid, it was worth the savings – Providence has excellent food options to splurge on!
Best Time to Visit:
The best time to visit Providence is during the summer months between June and August and the fall months between September and November. 
Winter, after Christmas, is the off-season and prices are considerably lower. Keep in mind that it can get snowy and very chilly so you'll want to plan plenty of indoor options. 
Prices are highest in summer when you can take full advantage of the nice weather, beautiful beaches, and all of the activities Providence and the surrounding area has to offer. 
Fall is also more expensive as people flock to the state for a chance to see autumn colors.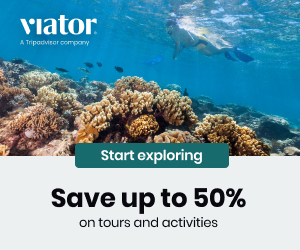 Spring is considered the shoulder season and is a great time to visit the city. Crowds are still minimal and prices low. However, the temperatures have started to warm making your city walking tours much more enjoyable. 
How to Get to Providence:
The main Rhode Island Airport – Rhode Island T.F. Green International Airport – is located in Warwick, just minutes from downtown Providence, making flying into the city a breeze. 
There is also an Amtrak Station across from the Statehouse (Rhode Island's Capitol Building) if you're looking to arrive via train.
Many people also drive to Providence from nearby east coast cities. It's a short roadtrip from many neighboring cities. 
Distance and Time from Nearby Cities:
| | | |
| --- | --- | --- |
| City | Distance | Time |
| Boston | 70 miles | 1 hour |
| New York City | 175 miles | 3.5 hours |
| Hartford | 100 miles | 1.5 hours |
How to Get Around Providence:
Providence is a small city geographically with a total area of 20.5 square miles. If you plan on staying downtown and spending most of your time downtown, you likely will not need a rental car. There is also public transportation – Rhode Island Public Transit Authority – if you need to go a little bit farther than walking distance. 
However, if you are not staying downtown, or plan to drive to other parts of Rhode Island, I do recommend a car. The roads are easy to drive— just be warned that the highways leave almost no room to merge – something I quickly learned.
Note that there are various tolls throughout the state that can be paid with an E-ZPass or by mail with check or card. 
Weekend in Providence Itinerary:
I've provided a sample itinerary to help get you started with planning your weekend in Providence. As always, the activities and spots to eat are just suggestions, but almost all are spots I have enjoyed myself. If I didn't get a chance to check out a location or activity in the itinerary, I heard rave reviews from locals and it's on my list for next time.
Day 1:
To maximize your time in the city, I recommend arriving Friday night to check into your hotel and grab a nice dinner. Seriously, the food in Providence is incredible. 
Day 2:
Grab Coffee and Breakfast: 
Downtown Providence is certainly not lacking in cute coffee shops. I suggest getting a light breakfast on your first day exploring – you'll certainly have plenty of opportunities for food and snacks as you continue venturing through the city. 
After getting a bite to eat, I recommend heading to Roger Williams National Memorial and the statehouse grounds to learn more about the history of Rhode Island. While the statehouse is not open on the weekends, you can still walk around the grounds and view the outside of the building. 
The Roger Williams National Memorial is open on the weekends and is part of the National Parks Service. Here you'll learn all about how Providence came to be and more about the state of Rhode Island. 
If Park Ranger Andrew is there, ask him if he'll share the history of Providence with you. He knows so much and tells the background in such an intriguing way. 
Enjoy Lunch and a Self-Guided Walking Tour:
There are several options around the Rhode Island statehouse and National Memorial for lunch. Right next door is a large mall with a food court, a Cheesecake Factory and a P.F. Changs. 
If you are looking for a more local option, try Murphy's Providence for delicious sandwiches, salads and burgers or head to Angelo's Restaurant Federal Hill. 
After lunch, consider taking a walking tour of the city. GoProvidence provides several self-guided walking tours like of the Historic Downtown, Early Back History, or the Jewelry District. I guarantee once you start on a walking tour, you'll find so much more to explore you'll wish you had more time. 
Dinner and Nighttime Fun in Providence:
While there are several delicious options for dinner, I cannot recommend The India Restaurant enough. It's an upscale Indian restaurant with plenty of seating both indoors and outdoors. The restaurant is across from a large park so outdoor dinner would be a great option in the warmer months. I highly recommend making a reservation for dinner.
If Indian food is not your thing or you're looking for other options, check out Bacaro Restaurant, Providence Coal-Fired Pizza, or Palo Tapas Bar. 
WaterFire Providence is a nonprofit arts organization in Providence and if you are in town for a lighting, you really need to go. The organization works with other nonprofits to light up the rivers of Providence in the spring and summer months. It's a true performance and is a beautiful evening. 
You'll have had a busy day exploring and should have plenty of steps recorded, but if you have a little energy left, consider grabbing a drink at one of the local bars. Marcelinos Boutique Bar is located in the Omni Providence Hotel and provides fun drinks and light appetizers. Nearby, Reiners in the Graduate hotel provides a more cozy, relaxed vibe with pool tables, Topgolf Swing Suites, and plenty of tables and couches to watch the current sporting event. Reservations are recommended at both locations.
Day 3:
Enjoy Brunch in Providence and Find the Murals:
I'm not usually a brunch person – I like to eat early and start my day right away. However, Providence has some tasty brunch options and I strongly encourage getting brunch in this capital at least once. There are quite a few options and I recommend trying CAV or Blu Violet. 
CAV offers a menu consisting of items like delicious french toast and omelets, along with tasty breakfast drinks. They also have several gluten free options which was a huge plus for Sam as we continue to navigate his new celiac diagnosis.   
Blu Violet Roofbar which is located in the Aloft Providence Downtown hotel is another great option, offering a Sunday Rhythm & Booze live DJ brunch. The bar offers views of the city, a scrumptious menu, and fun drink offerings like the Wifey and Big Poppa. 
After brunch, explore the shops of Providence and find stunning murals along the way. 
The Avenue Concept is a Rhode Island organization that helps bring artwork to the public. The organization is responsible for many of the stunning murals you'll find along the streets of Providence. Below are a few murals and locations to help get you started: 
*401: After Winter Must Come Spring – 35 Weybosset St (street side)
*She Never Came – 134 Mathewson St
*Stationary Creature Envelope Windows – 35 Weybosset St (lot side)
*Salt Water – 94 Washington St (backside)
*Still Here – 32 Custom House St
*The Dean Hotel – 122 Fountain St
Other Activities Before Heading Home:
If you have time either before or after lunch, head to Memorial Park along the Providence River. Here you will find tributes to the Rhode Island Nine, the victims of the Holocaust, the sufferers of the Irish Potato Famine and other memorials to commemorate significant events of Rhode Island History. 
Final Thoughts:
While you might tend to drift toward the beaches of Rhode Island and popular Newport for your vacation, don't overlook all that Providence has to offer. The city has an old-time charm mixed with so much art and culture. You'll find great food, fun shopping, and trendy nightlife options. Sam and I had so much fun exploring the area and since the city is not that big distance-wise, you can do so much in just a weekend in Providence. I can't wait to hear your thoughts on the city!