Cocktails in Madison
Enjoying a night out in Madison, Wisconsin? The city is home to some excellent cocktail lounges that are perfect for a date night or a night out with your besties.
My favorite places for cocktails are local, have a unique theme, and are cozy. This list is certainly not all-inclusive, but definitely includes many of the best places for cocktails in Madison.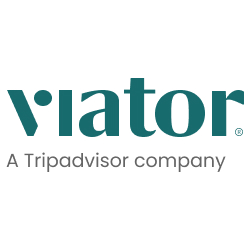 As a reminder, when you make purchases through the links in my post, I may earn commissions at no additional cost to you. As an Amazon Associate I earn from qualifying purchases. As always, I only provide links to products and services I recommend. Read my full disclosure here.
Lucille Madison
101 King St, Madison, WI 53703
A top spot in downtown Madison is Lucille Madison, located around the capitol square in an old bank building. They have fun cocktails and also have a dedicated mocktail menu. 
A local secret is to head down the stairs (by the bathrooms) on the weekends to the basement bar. Here you'll find the former vault, now turned lounge. The vault door is still attached and remnants remain inside so you feel like you're sitting in a vault – so cool! 
The vault is generally open on the weekends, although it tends to vary depending on staff and whether it's booked for a private event so make sure to call ahead. 
Lucille is also known for great pizza – and plenty of other yummies – and they do accept reservations. You can book a spot online via OpenTable. 
Gib's 
1380 Williamson St, Madison, WI 53703
Located in the Willy Street neighborhood, Gib's is a local favorite for cocktails in Madison. It's a casual bar situated in an old house with couches and lounge chairs for an intimate time. The bar offers a range of speciality cocktails along with the standards you'd expect like a martini or negroni. 
Aside from cocktails, Gib's offers a few beer and wine options. There is no food, but Grandpa's Pizza is right next door and is absolutely delicious. 
The bar fills up quickly and they do not take reservations so make sure you arrive early or are okay with standing/waiting for a little bit. 
Merchant
121 S. Pinckney St, Madison, WI, 53703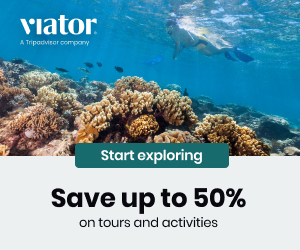 Merchant is a craft cocktail bar that also serves delicious food located near the capitol square. It's a cozy space filled with chic decor and lots of green plants. The building has full-length windows that are able to fully open in the warmer months. The bar faces the open windows and streets.
My favorite cocktail is Lavender Haze Lemon Drop. According to the bartenders, the fan favorite is the Paper Plane which is a whiskey cocktail that can also be made alcohol-free.
Make sure to check out Merchant's website to make a reservation and to check out their upcoming events – life music, special brunches, etc.
State Line Distillery
1413 Northern Ct, Madison, WI 53703
State Line Distillery is Madison's first grain-to-glass distillery with a cocktail lounge located in the Marquette Neighborhood. The lounge has indoor and outdoor seating and does allow well-behaved pups. Train tracks run right alongside the outdoor seating area.
Note that the lounge is closed on Sundays so plan accordingly. 
Nitro Beverage Lounge
502 W Washington Ave, Madison, WI 53703
A recent addition to the Madison cocktail scene, Nitro Beverage Lounge is a women-led business serving delicious, nitrogen-infused drinks – both coffee beverages (day menu) and alcoholic cocktails (night menu). 
Walking into the lounge is an experience. It's a mix of luxury and darkness (night vs. day). Even the bathroom is themed. The cocktails are delicious and they also offer wine and a couple light food options. 
Le Tigre Lounge
1328 S Midvale Blvd, Madison, WI 53711
Have you ever been in a tiger-themed bar? I hadn't either until I stepped into Le Tigre Lounge. I'll admit, it was a little weird at first, but once you get into the theme it's actually pretty cool how many tiger items they have. 
The lounge is primarily bar space with a few tables, but the real attraction here are the tigers. Of course, you'll also get great drinks and you'll always have a conversation starter.
The bar is cash only, but they do have an ATM inside. 
Atomic Koi Cocktail Lounge
2685 Research Park Dr, Fitchburg, WI 53711
Technically just outside of Madison in the city of Fitchburg (10 minutes from downtown Madison), Atomic Koi is a bit of a dive bar with delicious and affordable martinis. My favorite is the Pomegranate Martini. As a bonus, they also offer fun ice cream cocktails if you're looking to try something different.
The lounge offers comfy booths with intimate space for couples or larger spaces for groups. They also have a nice deck that's perfect for the summer months.
It's a great spot to catch up with friends or spend a summer evening. And they have fish tanks!
Don't plan on getting food here, but Chocolate Shoppe Ice Cream is in the same building and is open until 9pm Sunday-Thursday and 10pm Friday-Saturday.
Plain Spoke Cocktail Co
110 King St, Madison, WI 53703
Located in the heart of Madison, Plain Spoke Cocktail Co is the perfect spot for your next Girls Night Out. The lounge is cozy and the drinks are cute, with a lot of them pink in color. 
The lounge can be hard to find as it isn't marked the best, but just remember that it's above Young Blood Beer Company so you'll take the door with steps leading up.
Note that the lounge is closed on Sundays and Mondays, but you can now get canned ready-to-drink Plain Spoke Cocktails. 
The Robin Room 
821 E Johnson St, Madison, WI 53703
A hidden gem for cocktails in Madison, The Robin Room is a small, cozy bar located in the Tenney Park Neighborhood, near downtown. It opens at 4pm daily and fills up quickly. 
The bar is known for fun cocktails, but also serves beer and wine. Try something special like the Godfather, Orange Mocha Frappuccino slushy or flavored margaritas. 
Muskellounge and Sporting Club
4102 Monona Dr, Madison, WI 53716
Muskellounge – or "The Muskie" as frequent visitors call it – is a local spot on Madison's east side with more beer taps than you can count and a great cocktail menu.
The space features a huge bar for seating, along with plenty of tables. The bar also has shuffleboard and a pool table. One of my favorite parts is you can enjoy a cocktail with your pup. Yes, dogs are allowed inside. In the warmer months, there is also outdoor seating available.
If you need a bite to eat while grabbing a drink, try their pizza or soft pretzel. Both are delicious and the perfect bar snack.
Cheers!
Madison is a great city for cocktails and a fun night out. Whether you are looking for a formal setting, a dive bar, or a dedicated cocktail lounge, this city has you covered. If you are looking for more fun activities in Madison check out my posts on the 25 Things to Do in Madison in the Summer or my Guide to Madison for awesome ideas.