About Madison, WI: 
Home to the Wisconsin Badgers, the State Capital, delicious cheese curds, and much, much more, Madison, Wisconsin is the perfect city for your next getaway. Located west of Milwaukee, the city boasts a population of almost 270,000 people and is rapidly growing. 
While you won't find oceanfront resorts or mountain views, you will find gorgeous lakes, miles of bike paths and quite the food and drink scene. This guide has all you need to prepare for your getaway, prepared by a lifelong Madisonian – me!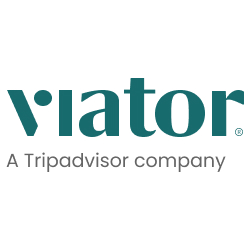 As a reminder, when you make purchases through the links in my post, I may earn commissions at no additional cost to you. As an Amazon Associate I earn from qualifying purchases. As always, I only provide links to products and services I recommend. Read my full disclosure here.
How to Get to Madison:
Flight: 
Madison is home to the Dane County Regional Airport (MSN) which provides flights to and from US cities like Chicago, Minneapolis, Phoenix, Dallas, Denver, Atlanta, and Orlando. It's a small, easily accessible airport so you can land, grab your bags and rental car, and be on your way. 
Car:
You'll find a lot of visitors travel by car in the summer and fall months. The state has so much to offer so Madison is often just one stop of a larger road trip. The city is also a relatively short drive from several neighboring states. The chart below should help give you an idea of distance and time from larger midwest cities. 
Driving Distance from Nearby Cities: 
| | | |
| --- | --- | --- |
| City | Miles | Time |
| Milwaukee | 79 | 1.5 hours |
| Dubuque | 91 | 1.75 hours |
| Chicago | 147 | 2.5 hours |
| Minneapolis | 273 | 4.5 hours |
| Des Moines | 292 | 4.75 hours |
| St. Louis | 359 | 5.5 hours |
Train & Bus: 
Amtrak does not run through Madison, but it does offer the Amtrak Thruway services from Columbus and Milwaukee in WI, and Chicago, IL. Consider riding the train to a nearby city and catching a bus into downtown.
How to Get Around Madison:
I recommend renting a car during your visit to Madison so that you can maximize your time and explore all areas of the city. There are also a lot of things to do just outside of Madison and easily accessible by car if you have more time in the area. If you will only be exploring the downtown/campus area, then you may not need a vehicle. 
Madison does have a public bus system – Metro Transit. It's not the best transit system I've ever used, but it's pretty good for the size of the city and it's reliable. If you'll be on campus, the 80 bus is always free (so are the 81, 82 and 84 buses but those routes do not run as frequently).
The city also has plenty of Uber and Lyft drivers and does still have a few cab companies (must order ahead or call and wait).
Madison, Wisconsin Weather:
Madison has four distinct seasons – winter, spring, summer and fall. While most people know the city can get pretty cold, a lot of people are surprised when I tell them we have 80- and 90-degree days in the summer. 
The weather can also change drastically from one day to the next so it's important to check the weather ahead of your trip and make sure you bring pants and a sweatshirt, even if visiting in the summer months.
Winter Weather:
The average high from December through February is upper 20s to low 30s. These months can also be pretty dreary, but if the sun happens to be shining, it instantly feels so much warmer.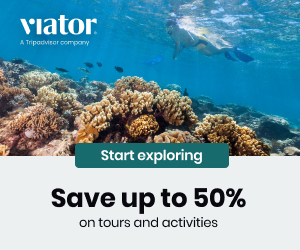 Spring Weather:
Temperatures start to warm up come spring and you'll see days fluctuate from the mid-40s to the low-70s. While spring is a great time to visit, remember that it is not unusual to get a snowstorm in early April. If that happens during your visit, it'll just add to the trip memories, that's for sure!
Summer Weather:
June through August are the hottest months with averages in the 80s. Pool season is in full swing and it's a great time to head to the warm lakes.
Fall Weather:
The air starts to cool as temperatures lower from the 70s down into the 40s, in preparation for the winter months. 
Best Time to Visit Madison:
Depending on what you like to do – skiing, boating, road tripping, etc. – every month is a great time to visit Madison. Typically, summer and fall are the tourism seasons for the city. The weather is great during this period and the colors are gorgeous throughout the fall season. 
Summer is my favorite season because of the high temperatures and the livelihood of the city during these months, but Madison truly has something going on during all seasons. 
Where to Stay:
The premier spot to stay in Madison is the historic Edgewater Hotel on Lake Mendota. The hotel was completely renovated in 2014 and is an iconic spot for the true Madison experience. It's located on Langdon St. along with University of Wisconsin sorority and fraternity houses, although separated enough that noise is not an issue.
Also on Langdon St. is the Graduate Hotel, a campus-themed hotel that also allows pets. There's a great restaurant/bar on the top floor and it's in the perfect location to explore campus and check out all of downtown Madison.
For a romantic getaway, consider staying at the Best Western Premier Park Hotel. You might be thinking: how can a Best Western be a great choice, but trust me, it's great. Book a room facing the Capitol for stunning views. 
For more budget-friendly options, consider the DoubleTree by Hilton Madison Downtown, Hilton Madison Monona Terrace, Hilton Garden Inn Madison Downtown, Hyatt Place Madison, Best Western Inntowner, and Sheraton on John Nolen Dr. For all of the other options around town, check out Hotels.com or Booking.com. VRBO and Airbnb are also great resources for short-term rentals while you visit the city. 
What to Do:
There is so much to do and see in Madison – it's definitely an underrated city. Madison is broken down into distinct regions of town: the north side, east side, south side, west side and downtown areas. 
Visitors typically stay in the downtown region. It's relatively walkable, close to the airport, and contains many Madison favorites like the state capitol, the University of Wisconsin, music venues and delicious restaurants. We have a variety of activities, no matter the season!
Winter in Madison:
Winter is a great time to explore the local museums like the Wisconsin Veterans Museum and the Wisconsin Historical Museum, or the Chazen Museum of Art. All three are open to the public and free to visit. 
Check out Elver Park on the city's west side or Governor Nelson State Park to try out some sledding or experience the city's cross-country ski trails. There are also several ice skating rinks including one at the Edgewater Hotel and a natural pond at Tenney Park on the city's east side. 
If you want to escape the cold, the Overture Center downtown brings in wonderful shows including top Broadway productions. The Sylvee holds frequent concerts with plenty of restaurants and hotels nearby for the perfect night out. Vitense Golfland on the city's west side has awesome outdoor mini-golf courses, but they also have a spectacular city-themed indoor course. They also have a heated and covered golf range if you want to hit some balls in the colder months. 
For more ideas, check out my post on the best things to do in Wisconsin in the winter as many of the activities can be done right here in Madison.
Spring in Madison:
Spring is a great time to get out and explore the local parks and gardens. Olbrich Botanical Gardens is open year-round, but the garden is stunning in the spring when the plants start blooming. The colors are amazing and you can spend hours walking around. Entrance is free to the outdoor portion.
There is also a tropical indoor conservatory – the Bolz Conservatory – if the weather is poor or if you want to check out more than 650 tropical and sub-tropical plants. 
The famous Dane County Farmers' Market returns to the square mid-April each year (it's indoors and smaller for the winter) and it is well-worth the trip downtown to check out the offerings and all the yummy goods. 
Summer in Madison:
Summer is certainly the most active month in the city. Madison holds several festivals throughout the summer and Concerts on the Square, hosted by the Wisconsin Chamber Orchestra, starts back up on Wednesday nights. 
Sunsets are stunning throughout the summer. Rent a kayak from Wingra Boats and watch from the lake or hike to the top of Picnic Point for gorgeous views. 
A local favorite for summer evenings is sharing a pitcher of beer with friends at the Memorial Union Terrace on the University of Wisconsin campus. They also have burgers (veggie burgers are an option too) if you get hungry. 
There's truly and an endless amount of things to do in Madison during the summer months- check out my post on 25 summer bucket list activities in Madison.
Fall in Madison:
While the days get shorter come fall, the colors get more vibrant. The leaves start to change color before falling off for winter and the transformation is stunning. If you haven't been to the midwest during the fall, you are missing something beautiful. There's nothing quite like going for a hike among the crunchy leaves, surrounded by beautiful color. 
The greater Madison area has over 200 miles of bike paths which make for a perfect fall activity. The trails are beautiful this time of year and there are plenty of shops, local restaurants, and parks to stop at along the way.
If you're looking for an unforgettable experience, attend a Badger football game at Camp Randall. If it's a morning game, prepare to start tailgating by 7am, and just about as early if it's a night game. Badgers know how to prepare. 
Best Restaurants in Madison:
Madison is home to a wide range of delicious restaurants. While there are excellent options all around the city, some of the most popular restaurants are in downtown Madison. I've created a post of local favorites (coming soon) to help with your planning. I also have a post of favorite restaurants in Madison (all over the city) – coming soon – if you are looking to expand out of downtown. 
Sushi lovers will love RED, Edo and Takumi. For delicious Italian options, try Cento, Pizza Brutta, Nonno's and Tutto's. If you want Mexican food, Tex Tubb's Taco Palace and Laredo's have you covered.
Drink Options in Madison:
It's no secret that Madison is a top drinking city in the United States. To help keep that status, the city has a plethora of breweries, cocktail bars, townie bars, and just about every other type of drink venue you can think of. Check out my Top Breweries in Madison post for all the best beer spots, the Best Cocktail Bars in Madison for the most delicious and fun options, and Best Spots for Drinks in Madison for a birds-eye view of the beverage landscape (all coming soon!).
Here are a few favorite options: 
Lucille 
Cask and Ale 
Alt Brew 
The Robin Room 
Wisconsin Brewing Co.
Muskellounge
Ivory Room Piano Bar 
Great Dane 
Vintage
Final Thoughts:
I might be a bit biased, but I truly believe Madison is a special place. The city still has a bit of small-town charm with everything you'd want from a larger area. The people here and all throughout the Midwest are so nice and willing to tell you all about their home. There's just so much to do here. While it might not be a top destination to most, take a chance and visit the city. You just might fall in love yourself.