Looking for a Caribbean getaway within the United States? Consider San Juan, Puerto Rico, a U.S. territory located about 1,000 miles southeast of Miami. No passport required (for US Citizens). 
San Juan is the capital city in Puerto Rico and is full of history, beautiful beaches, delicious restaurants, and fun nightlife. This itinerary includes a little bit of history and exploring the stunning Old San Juan along with some quality relaxation on the beach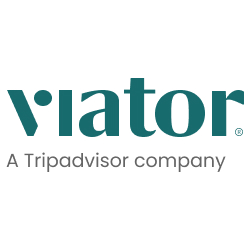 It was a great destination for Sam and me, as it had a lot of what we both love when we travel – adventure and relaxation. Old San Juan offers historic forts, shopping, nightlife and more, while beautiful beaches are located outside of the downtown area. For those with more time and a rental car, consider heading to the mountains. 
When you make purchases through the links in my post, I may earn commissions at no additional cost to you. As an Amazon Associate I earn from qualifying purchases. As always, I only provide links to products and services I recommend.Read my full disclosure here.
Where to Stay in San Juan, Puerto Rico:
San Juan offers a plethora of lodging options from basic hotels and luxury resorts to Airbnb and VRBO options. Hotels can be booked directly through the property or most can be reserved on Hotels.com. A benefit of booking with Hotels.com is you earn one free night after every 10 nights booked and stayed. Check out my post on how to plan a trip on a budget for tips on finding affordable hotel options. 
A few popular hotel options in Old San Juan include Sheraton Old San Juan, El Colonial (Adults Only), and Hotel El Convento. Favorites on or near the beach include The Condado Plaza Hilton, El Caribe Hilton, and San Juan Marriott Resort and Stellaris Casino. These are just a few of the many hotels in the area – certainly something for everyone's preferences. 
Ultimately, I wanted to stay in multiple areas of San Juan and lodging was expensive, so I booked a great deal on a private condo in the Condado Beach area for the first two nights and then moved to a beach property – the Courtyard Isla Verde – using a combination of points and cash for the next three nights. 
I loved both lodging options, although the next time I visit, I will pick a place in Old San Juan for a night or two as I fell in love with the architecture and all there is to do there. Read my full review on the Courtyard Isla Verde to see if it's right for your San Juan stay (coming soon). 
Where is San Juan Located:
San Juan is the capital of Puerto Rico, located along the north-eastern coast of the territory. Puerto Rico itself is east of the Dominican Republic and West of the Virgin Islands.
What Time Zone is San Juan In?
San Juan, along with all of Puerto Rico, is in the Atlantic Standard Time Zone (UTC-4). If you're like me when I learned this and had no idea what that meant time-wise: it's two hours later than central time, one hour later than eastern time, and four hours later than pacific time, to give a few examples.
San Juan Weather:
Weather in San Juan is almost always hot and humid – great beach weather. The average high is in the 80s year-round and the average low does not fall below the mid-70s The area does experience regular rain and it may be windy or cloudy. 
Best Time to Visit San Juan:
The best time to visit San Juan is around mid-April through June, between the busy winter season and the wet summer months. The busy season is December – March where the weather is perfect, but expect higher prices and a lot more crowds.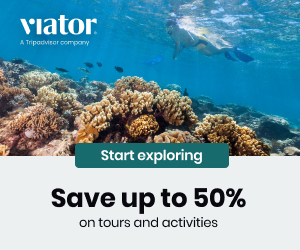 June through November is the Atlantic hurricane season so you can find great deals, but expect rain and the potential for a dangerous storm. 
Crowds were minimal when I went over Thanksgiving and the weather was perfect – high 80s and sunny. Hotel prices were a little elevated due to the holiday, but private rentals were very reasonable. I would definitely go back during this timeframe. 
How to Get Around:
Rental Cars, ride-share/taxis, and public transportation are all common modes of transport through San Juan and Puerto Rico. Since my husband and I were only in San Juan this trip, we did not rent a car and opted for Ubers and taxis.
We had plans to use public transportation which was very easy to access, but ended up not using it since Ubers were so affordable. 
Rental Cars are common in San Juan and are often moderately priced. The island is about 110 miles long and about 36 miles wide, so if you are exploring outside of San Juan a car might be very beneficial and it won't take too long to explore different parts of the island. 
Packing for San Juan:
Getting ready to pack your suitcase for your San Juan getaway? You'll want to ensure you pack plenty of lightweight, warm weather clothes. The area gets toasty and humidity can be high.
In addition to everyday wear, make sure to pack swimsuits and your beach bag for your day under the sun, comfy shoes for walking, sunglasses and plenty of sunscreen.
5-Day San Juan Itinerary:
Day 1: Arrive in San Juan and Check-In to Hotel
The international airport in San Juan, Luis Muñoz Marín International Airport, is located just five minutes from Isla Verde Beach, 12 minutes from Condado Beach and 15 minutes from Old San Juan. It is the busiest airport in the Caribbean, although I found the airport to be very easy to navigate.
For help finding cheap flights to Puerto Rico, consider using online travel tools like Google Flights, Sky Scanner, and Going. It's a long flight from many parts of the United States, but I promise it's worth it.
I recommend staying in Old San Juan the first night or two so you can really take in the beauty and culture of the city. 
If traveling from the United States, you likely won't arrive until mid-afternoon or later so after you check into your hotel, I'd recommend heading to the streets of Old San Juan for a delicious dinner. There are many yummy options to choose from including Pirilo (excellent pizza and pasta!), The Cannon Bar (Tapas Bar & Dinner), and Señor Frog's (Mexican Food Chain). 
After dinner, either head to a local bar like La Factoría or Barrachina for an after-dinner drink and some fun, or back to your hotel/room for a relaxing evening. 
Day 2: Explore Old San Juan
After a long day of travel, reward yourself with a day of exploring Old San Juan by foot. Walking is the best way to truly learn about the area, go at your own pace, and take in all of the views.
If you're looking for an organized tour, there are several San Juan walking tours available. Check out Viator for several options to meet your needs.
Just a note that some of the streets are rather hilly so that, combined with the heat, can make it a bit exhausting. Make sure you are staying hydrated throughout the day and take rests when needed – there are many benches located throughout the area.
Colorful Buildings & Cobblestone Streets: 
The colorful buildings found in Old San Juan are some of my favorites I've ever seen. The historic area is full of music, color and culture. You can easily walk along the cobblestone streets for hours taking in the magnificent views and admiring the unique architecture. 
National Historic Site: 
The area includes the San Juan National Historic Site which contains Castillo San Felipe del Morro and San Cristóbal – two must-see attractions in the area. 
An America the Beautiful National Parks Pass will cover your entrance fee to the Historic Site; otherwise you can purchase a $10 daily pass which covers entrance to both of the forts. 
Spend time walking around the forts and taking in the gorgeous views they provide. Kite flying on the fort grounds is a popular activity at Castillo San Felipe del Morro. You can purchase a kite at many of the souvenir shops or one of the local drug stores like CVS or Walgreens.
Shopping in Old San Juan: 
Old San Juan provides a vibrant, local shopping experience. You'll find handmade souvenirs, art galleries and everything in between. 
Fortaleza Street is known as one of the prettiest and it is where a lot of the shops are concentrated. It is also known as the umbrella street because of the canopy of bright umbrellas hovering over you as you walk. I sadly did not see any umbrellas, although I did not have much time in this area.
Aside from Fortaleza street, you will find shops all around Old San Juan so I recommend walking up and down as many streets as possible to see what goodies you stumble upon. 
Old San Juan Restaurants and Bars: 
Old San Juan has excellent food options for breakfast, lunch and dinner. It's perfect that there are so many beautiful places to walk after all the delicious food you consume. Below are popular and well-rated options throughout San Juan.
Breakfast:
The Loft Beach Front 
Café Don Ruiz 
Pinky's 
Pannes
Lunch:
Tropical Taste
Kabanas 
Café Manolín Old San Juan
Dinner:
Marmalade Restaurant and Wine Bar 
Muzzarella
Puerto Criollo 
Luisa
The night owls will find plenty of fun and unique bars as well. 
Day 3: Beach Day Fun
San Juan is fortunate to have great beaches right in the city. Many hotels and resorts offer beach access, but don't worry if you're not staying on the water – San Juan is known for beautiful public beaches. Whether you're looking for a relaxing beach day or snorkeling options, San Juan has beaches to suit your needs. Remember to be careful and to pay attention to currents as the area is known for strong rip tides. 
Area Beaches:
Condado Beach: One of the more popular beaches among tourists in San Juan, Condado Beach is located between Old San Juan and Isla Verde Beach. Lots of hotels, restaurants and shops line the beach and in the busy season you are sure to have your share of fun along the sand.
Isla Verde Beach: The beach is divided into three main areas – Pine Grove, Alambique and the Balneario de Carolina. It's located in the metropolitan area of San Juan and lined with hotels, shops, restaurants and more. 
Escambrón Beach: Escambrón Beach is near the Caribe Hilton hotel and is a great place to relax, snorkel (maybe spot a sea turtle!), and enjoy the beautiful waters of San Juan. The beach is technically made up of two areas, so there is plenty of space for you to lounge and enjoy your visit. 
Ocean Park Beach: Ocean Park Beach is a very beautiful spot that's over two miles long and is popular with locals. You'll find a lot of kitesurfers enjoying this area.
Sam and I walked along Escambrón Beach and were kicking ourselves that we didn't have our snorkel gear with us that particular day. We did attempt snorkeling in a few different spots along Isla Verde Beach, but we did not have any luck – literally saw zero fish. We figured as much considering we were the only people out in the water with snorkel gear, but we certainly weren't going to give up the potential to find some awesome marine life.
Day 4: Enjoy Another Day at the Beach or Book a Tour
On your last full day in Puerto Rico, enjoy another relaxing day on the beautiful beach or consider exploring a little more of Puerto Rico with a tour. Viator offers several Puerto Rico experiences.
Consider a day trip to El Yunque National Forest -with transportation pickups in San Juan. El Yunque is about an hour drive from San Juan and is the only tropical rainforest in the U.S. National Forest System. The forest offers stunning hikes, gorgeous natural pools, and an abundance of wildlife.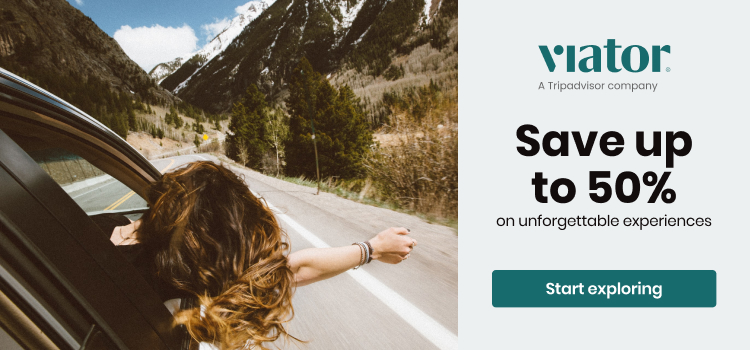 If you're looking for a bigger adventure, consider a trip to Culebra or Vieques. Both are small islands located off the east coast of Puerto Rico. Culebra is famous for Flamenco Beach while Vieques is known for having the brightest bioluminescent bay in the world – Mosquito Bay. Culebra is 20 miles off the coast while Vieques is 6 miles.
The fastest way to get to the islands is via a short commuter flight from San Juan (20-35 minutes depending on which island you are visiting). However, most tourists will drive the hour and a half to Ceiba to catch the ferry to the islands. Either way, both islands are gorgeous, provide awesome snorkeling, beautiful beaches, and a glimpse of life unplugged.
Day 5: Say Goodbye to San Juan and Head Home
Depending on when your flight leaves, I'd suggest getting breakfast and spending some time at the pool if that's an option with lodging and time. Sam and I had a long 12+ hour travel day so we picked Southwest's first flight out at 6:30am – and still didn't get home until after 8pm.
Final Thoughts:
San Juan, Puerto Rico was a highlight trip for me. Sam and I planned it last minute because we found good flights and had credits that needed to be used. We also had points to use toward the hotel so the trip ended up being very budget-friendly.
I love hot weather so I was expecting to fall in love with the climate and ocean views, but I was so pleasantly surprised by all there is to do besides beaches in San Juan. We didn't even get a chance to explore outside of the capital.
Needless to say, we will be back very soon to explore more of this U.S. territory.
Safe Travels!
Lily