Summer in Madison, Wisconsin is arguably the best time of the year. The weather is near-perfect, outdoor activities are plentiful, and local events are in full bloom. Below is a list of some Madison-area favorites to keep you entertained all summer long.
** Post will be updated in April for Summer 2023 **
When you make purchases through the links in my post, I may earn commissions at no additional cost to you. As an Amazon Associate I earn from qualifying purchases. As always, I only provide links to products and services I recommend. Read my full disclosure here.
The University of Wisconsin Arboretum is a beautiful place to spend some time exploring the more than 17 miles of trails, effigy mounds, various ecological environments and Visitor Center. The Arboretum also offers nature hikes and walks, classes, and other fun events so make sure to check out their website for dates and times of upcoming events. 
The Arboretum grounds are open 4am-10pm daily and the Visitor Center is open 9:30am-4pm weekdays and 12:30pm-4pm weekends. 
The Wisconsin State Capitol is a gorgeous building and a visit is a great way to learn more about Wisconsin's history. The capitol is open Monday – Friday from 8am – 6pm and Weekends and Holidays from 8am – 4pm. Free tours are offered several times daily (~45-60 min in length). Make sure to check out the museum and observation deck on the sixth floor which are open during the summer months. 
If you're looking for a leisurely hike, check out Picnic Point in the Lakeshore Nature Preserve. It's nearly a mile-long peninsula with amazing views at the end. It's a very popular hiking spot and there are other trails around if you are looking for a longer outing. The trail is not paved and there is very little elevation gain. It's a fun trail for all ages.
4. Enjoy ice cream at Babcock
Visit the Babcock Dairy Store on UW Madison's Campus to take home some delicious locally made ice cream. I won't judge if you want to eat the entire pint in one sitting, but if you're looking for a single serving of ice cream, the Daily Scoop at the Memorial Union also serves dishes and cones of Babcock Ice Cream.  
5. Grab a pitcher at the Memorial Union
The Memorial Union located on the University of Wisconsin Campus is perhaps one of the most iconic spots in Madison. The colorful terrace chairs put out every spring symbolize the start of the season. Stop by for a pitcher with friends, a view of the lake, and even a meal/snack from the various vendors. Get their early to ensure a good spot. 
6. Rent Kayaks at Wingra Boats
Lake Wingra is a gorgeous lake to enjoy in the summer. It's calm, small and less crowded compared to the larger Madison lakes. It's a great place to relax and paddle, or get the little ones out on the water. Wingra Boats provides all you need for a fantastic day on the water.
Along with kayaks, Wingra Boats rents stand up paddle boards, paddle boats (including duck paddle boats), row boats, and canoes. Summer hours begin May 28th and rentals are available daily from 8:30am-8pm, except for Tuesday when they open at 6am. Rates begin at $16/hour for kayaks and are $12 for each additional hour. 2022 Memberships are also available beginning at $200 for an individual.
The Saturday Farmers' Market on the square is a favorite for both residents and visitors. Saturdays from April 16 – November 12, 2022, you can walk around the Capitol Square anytime from 6:15am – 1:45pm. People line up for delicious baked goods, squeaky cheese curds, fresh fruits and veggies, and more. The square can get very crowded mid-morning so I suggest going earlier to help avoid crowds and to really experience all that the vendors have to offer. 
Looking for a fun activity and a great way to cruise Madison's lakes? Betty Lou Cruises are offered six days a week from June through October. Both public and private cruises are available, with most public cruises being two hours in duration, aside from a couple themed cruises which are an hour and a half. Prices vary depending on the cruise you choose, so please check the website for the most up-to-date information.
9. Play Mini Golf at Vitense Golfland
A visit to Vitense is perfect for those looking to play some mini golf, or for those looking to practice their swing. For the mini golf enthusiasts, Vitense offers two themed outdoor courses – Wisconsin and California, as well as an awesome indoor course. There are several food options and a full bar available making for a perfect date night activity as well!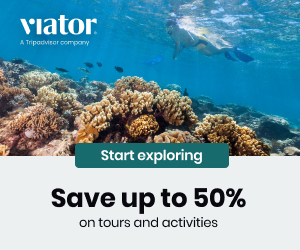 If you're looking for a truly impressive, amazing garden, head to Olbrich Gardens and be prepared to be amazed. The Outdoor Gardens are open 10am-6pm daily and are free to explore and the Bolz Conservancy (indoors) is open 10am-4pm daily and is $6 to enter (free for members). Pro tip: the Bolz Conservancy offers free admission every Wednesday and Saturday from 10am-12pm. 
The Outdoor Gardens features over 16 acres of stunning displays, such as the Japanese Garden, the Rose Garden, the Rock Garden, and so much more. The Bolz Conservancy focuses on tropical plants, orchids, and birds. Each August there is a butterfly show in the Bolz Conservancy that is absolutely amazing. 
Location: 325 W. Olin Ave., Madison, WI 53715
Opening Day: June 2023
The Irwin A. and Robert D. Goodman Swimming Pool opened in 2006 as Madison's first municipal swimming pool. Each year local residents, visitors, and summer groups flock to the pool on those hot summer days to enjoy the lap pool, kiddie area, waterslides and more.
Daily fees for the pool: Residents: $6 for adults ages 19-61, $3 for children ages 1-18, $4 for seniors ages 62+; Non-Residents: $6 for adults ages 19-61, $4 for children ages 1-18, $5 for seniors ages 62+
Annual memberships are also available, as well as scholarships for those with documented need. Goodman Pool also offers swim lessons and a summer swim team. Please refer to the Pool Website for additional information including open swim hours and dates closed due to swim meets.
12. Enjoy an Evening at Concerts on the Square
Back on the Capitol Square after COVID, the Wisconsin Chamber Orchestra is excited to play again this summer beginning on June 29th. Pack a picnic, beverages of choice, and a comfy blanket, and head to the square for a wonderful concert. Concerts run for six weeks through August 3rd (schedule linked here). Make sure to get to the square early to secure a spot on the lawn.
The Mallards play at Warner Park (aka the "Duck Pond") on Madison's North Side. Tickets are very affordable – starting right around $6 – making a game a great family activity. The park also has a section called the Duck Blind which has different food and beverage packages. In addition, the team offers different promotional activities throughout the season for added fun. 
Madison's newest team, the Forward Madison Flamingos will not disappoint. Whether the team wins or loses, the experience at Breese Stevens is one unique to Madison. Local food and beer vendors surround the stands and if you're up for a loud and raucous game, get your tickets in the Flock Section. 
15. Walk State Street
No visit to Madison is complete without strolling State Street, located in the heart of city. Here you'll find local restaurants, shops, and entertainment galore. State Street is several blocks long connecting the State Capitol to the University of Wisconsin Campus.
Exploring the 1,200 mile Ice Age National Scenic Trail is the perfect way to enjoy a summer day. The Eastern Terminus of the trail is located in Potawatomi State Park in Sturgeon Bay, Door County and the Western Terminus is in Interstate State Park in St. Croix Falls, Polk County, but several miles run through Madison and the surrounding area. Pick a section and head out to see what the amazing trail has to offer.
17. Go for a bike ride on Madison's Many trails
Madison is famous for its miles of bike paths throughout the city, including the Badger State Trail, Capital City State Trail, Military Ridge State Trail. Please note that the State Trails do require a paid pass if you are biking, cross-country skiing, in-line skating, or horseback riding (no fee for walking or running). The pass is $25 annually, or $5 per day.
If you are looking for a fun loop, make sure you do the Lake Monona Bike Loop. It's a gorgeous 13-mile loop around the Lake Monona and is a favorite ride for locals and visitors. Make sure you bring a bike lock for this ride as there are several place to stop for food and beautiful views. And of course, make sure to keep your head secure and wear a helmet.
18. Visit the Animals at Henry Vilas Zoo
Henry Vilas Zoo is one of only a few admission-free zoos in the county and it is fully accredited by the Association of Zoos and Aquariums. The zoo is open daily from 9:30am-5pm and features exhibits and activities for the whole family. The most exciting news of 2022? The zoo's orangutan Chelsea is pregnant! She is expected to give birth mid-May/early-June. 
The zoo offers parking, snacks, and a gift shop. 
19. Visit a Brewery
Madison, and the surrounding area, is home to many wonderful breweries. Many have outdoor spaces for summer gatherings and music, and some even allow your four-legged friends! Below are a few local favorites:
Located on Madison's near-west side, Hilldale Mall offers shopping, food, and exercise all in an outdoor setting. With stores like Macy's, lululemon, Peloton, and Morgans Shoes, you'll be sure to find what you're looking for. Delicious restaurants are also located at the mall, such as BarTaco, and a Madison favorite, The Great Dane. The Mall also takes care of your exercise needs with CycleBar and Burn Boot Camp. 
21. Cheer on the Badgers at a Football Game
It wouldn't be a true Madison experience without the Wisconsin Badgers Football Team at home in Camp Randall. Tailgating starts early and gets crazy, but is a blast. Make sure you stay through the third quarter for Jump Around and watch Bucky do his dance. 
22. Visit a Local Museum
Madison is home to several wonderful museums, most of them free. The Madison Children's Museum is the only museum listed below with an entrance fee, although the Veterans and Historical Museum do accept donations. All of the museums I've listed are in Madison's downtown area/on campus so they are perfect to visit on a rainy day. 
Overture Center for the Arts houses seven performance areas and five galleries where you can watch shows, attend events, visit exhibits, and so much more. Famous Broadway shows such as The Lion King and Hairspray have performed at the Overture Center and kids can enjoy weekly Saturday performances at Kids in the Rotunda. 
You will also find corporate events held at the Overture Center and gorgeous weddings hosted here. If you don't have time for a show, make sure to check out The Madison Museum of Contemporary Art and Gift Shop which is a separate entity, but in the Overture Center Building. Admission is free! 
The Gardens located on the University of Wisconsin Campus are free to visit and are open everyday from dawn to dusk. What's even better? You can bring your pups with you as long as they are well-behaved and remain leashed during your visit. 
Summer Concerts in the garden are back this year as well as numerous other events. Make sure to visit their website for a complete listing of everything going on this summer. 
Please note there are no bathrooms on site, but the campus buildings located around the gardens are open to the public and have bathrooms. In addition, parking can be limited so be prepared to walk a bit. 
25. Enjoy the Sunset over a Lake
Madison is home to five beautiful lakes – Monona, Mendota, Wingra, Waubesa, and Kegonsa – and each provides a beautiful spot to watch the sunset. Some of my favorite spots to watch are at the Memorial Union, on the bridge of the Lower Yahara River Trail, the top of the Monona Terrace, and James Madison Park. It's the perfect way to end a wonderful day spent in Madison. 
With so many activities to choose from, which will you pick first? Madison is incredible in the summer and it's the perfect time to plan a vacation here. Let me know how your exploring goes! And stay tuned for more Madison and Wisconsin guides coming soon.
Happy Summer!
– Lily