One of the toughest decisions when visiting Washington DC is where to stay. There are so many options from staying in the heart of DC to Georgetown to Foggy Bottom. One option right on the outskirts of DC and Georgetown is the Washington Marriott Georgetown, a 4-star hotel with all the amenities you need for an enjoyable vacation. 
My mom and I stayed at the Washington Marriott Georgetown during our Memorial Day weekend getaway (2023) and had a wonderful time. The rooms were cozy, the staff was friendly, and the location was ideal. Check out my full review below to see if this is the right hotel for your next Washington DC adventure. 
When you make purchases through the links in my post, I may earn commissions at no additional cost to you. As an Amazon Associate I earn from qualifying purchases. As always, I only provide links to products and services I recommend.Read my full disclosure here.
How to Get to Washington Marriott Georgetown
There are three airports that service the DC-area: Ronald Reagan Washington National Airport (DCA), Washington Dulles International Airport (IAD), and Baltimore/Washington International Thurgood Marshall Airport (BWI). 
Ronald Reagan Washington National Airport is closest to DC and where I recommend flying in and out of, especially if you are in DC for just a short time. This airport is also the closest option to the Washington Marriott Georgetown and offers easy public transportation options to get you within half a mile of the hotel. However, both Washington Dulles and Baltimore/Washington offer great flight options as well. Baltimore/Washington is also a bit further from DC so you may have better luck finding flight deals. 
I flew into Ronald Reagan (nonstop on Southwest Airlines from Milwaukee Mitchell International Airport – MKE) and then took the Metro directly from the airport to about a half mile from the hotel. I walked the remainder of the way to the hotel which was all sidewalks and a safe walk. Of course, cabs and rideshare like Uber and Lyft are also available and great options if you are looking for direct service right to the hotel. 
I loved taking the Metro because it was so affordable and it was very easy to navigate – even for someone like me who struggles with map-reading!
Hotel Rooms
The rooms at the Washington Marriott Georgetown are very clean, comfortable and what you'd expect of a nicer hotel. In my opinion, the rooms were not spectacular or over-the-top, but they had plenty of space and felt cozy for our three-night stay. 
My mom and I shared a Guest Room with two doubles and thoroughly enjoyed the time we spent in the room. The TV was the perfect size so that we were both able to enjoy a movie while relaxing in our respective beds. Additionally, the room was large enough for both of our suitcases and we could leave them out without the risk of tripping over them at night in the dark.
The bathroom was spotless and very modern. It was very well-lit with a huge mirror. My mom loved the rain shower and I enjoyed the extra-hot water.
While the regular guest room worked well for us, the hotel has several different room offerings depending on your travel-party size and what you are needing for your trip. The standard rooms are the Guest Rooms with either a King bed or two Doubles. You can also book a standard Guest Room with M Club Access, but remember that you get access if you are a Platinum Bonvoy Member (Marriott's rewards program) or higher. 
The hotel also offers a Corner Deluxe room, a 1 Bedroom Suite and a Presidential Suite. The Presidential Suite is bigger than any apartment I had in college and almost the size of my first house – about 1100 square feet. 
Food and Beverage at the Washington Marriott Georgetown
My mom and I arrived in DC on a Friday (late-evening) and were thrilled to find that the hotel lobby featured a large dining and bar area – The Visiteur and The Visiteur Bar. We grabbed a seat at the bar and enjoyed a relaxing dinner and drink. The restaurant is open Monday through Friday from 6:30am to 11pm and on Saturday and Sundays from 7am to 11pm. The bar is open daily from 11am until 12am. 
The restaurant has some really great options if you are looking for a relaxing night in or weren't able to get a reservation. Consider trying the chicken sandwich or the cesar salad with chicken or shrimp – both are delicious options.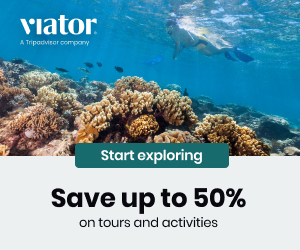 The Visiteur Bar is a great spot to wind down after a day of sightseeing or work meetings. The space has a great atmosphere and the drink menu is delicious. If Alex is bartending, you'll have the best time. He has fantastic stories and can whip up any cocktail. He made a great Salty Dog and another hotel guest raved about his margaritas. 
Certain guests with Marriott Bonvoy status or who booked a deluxe room will have access to the M Lounge. Here you can get a delicious and filling breakfast included with your stay. The lounge also offers beer and wine (for a fee) most evenings along with complimentary snacks. Coffee, soda, water, and tea are available in the lounge throughout the day. 
Washington Marriott Georgetown Amenities
The resort attracts a lot of conferences and business associates, so it does not go over the top with amenities. It has everything you need, but you won't find extras like a pool or spa services here. 
M Club: As I previously mentioned, the hotel does feature an M Club which is an excellent spot to grab the complimentary breakfast offered, get a little work done, or enjoy a light snack before dinner. Compared to other Marriott Hotels I've stayed at, it did seem like this one allowed many of its guests access to the M Club so it was often quite crowded for breakfast. 
Fitness Room: The hotel offers a very nice fitness room featuring the usual exercise equipment such as cardio machines, strength bars, and free weights. 
Additional Details: There are a few *fine print* details to be aware of about this hotel. There is no self-parking available so if you are bringing a car you will either need to use the hotel's valet for $59 per day or arrange for alternate parking. 
There is also a $25 daily destination fee. I actually found this to be of value as it includes a $25 daily food and beverage credit (easy to use on a drink or snack), two tickets for the Hop-on-Hop-off tour, 2 tickets to the Spy Museum, enhanced wifi, and an additional $10 daily food and beverage credit if a Bonvoy Elite member. 
Final Thoughts:
I really enjoyed my stay at the Washington Marriott Georgetown and would recommend the hotel as a nice option for those visiting the DC-area. It's just far enough from the monuments and museums that it's quiet and relaxing, but close enough that you can easily walk or take public transportation. My biggest knock on the property is that it has a destination fee and doesn't even have a pool, but I felt the hotel compensated well by offer the daily food and beverage credit and the additional tickets to popular attractions. 
If you want to have a view of the monuments, pick something in the heart of DC. However, if you're okay staying a little bit further from the hustle and bustle, this is a great option at a much more affordable price. It's even within walking distance of the shopping in Georgetown which my mom and I loved. Overall, the Washington Marriott Georgetown was perfect for my girls' weekend with my mom and I'd stay here again.