Missouri may be an underrated Midwest State, but for cave-lovers, it's an absolute paradise. There are over 7,000 recorded caves in Missouri, giving it the nickname of the "Cave State". Four caves are located within State Parks, with many others are either in local parks or privately-owned. Several offer tours, giving you the chance to see inside these majestic natural wonders and the chance to learn more about how they came to be.  
Keep reading to learn about three must-see caves (two in Springfield, MO), along with several other caves in Missouri that are worth a visit. You'll be amazed at the uniqueness of each cave you visit.  
The Springfield Convention and Visitors Bureau did gift my entrance to a few of these caves, but as always, my thoughts, views and opinions are all my own.
When you make purchases through the links in my post, I may earn commissions at no additional cost to you. As an Amazon Associate I earn from qualifying purchases. As always, I only provide links to products and services I recommend. Read my full disclosure here.
What to Expect on a Cave Tour:
An interesting fact about caves is that they tend to stay the same temperature all year long, which is usually around the average year-round temperature of the region it is located. For example, the average year-round Missouri temperature is in the mid-50s, so caves in Missouri are typically 55-58 degrees Fahrenheit. That means that in the summer, when the outside air may be well over 100 degrees, the caves remain cool. It's important to keep this in mind so that you prepare accordingly for your tour. 
Additionally, caves are naturally quite dark and you may have a dark cave tour depending on the artificial lighting inside the cave. I think this adds to the uniqueness of caves, but if darkness is not your favorite, then maybe do some additional research and consider skipping the tour. 
Finally, many caves, especially the ones you'll find in Missouri, still have water running through them. Because of this, expect to have drops of water fall on your head and prepare to encounter slippery spots. You may also get dirty if you bump a part of the cave (but try not to touch the inside at all to protect the cave). If the cave is "living", meaning it has a water source, you can also potentially see various bugs and bats. In my experience, they tend to avoid humans, but it's always a possibility. 
What to Bring on a Cave Tour:
In order to best prepare for your cave tour, I suggest wearing layers. Since you may get dirty, don't wear anything fancy – think more workout attire. Definitely bring a sweatshirt or light jacket in case the cave is cool, and tennis shoes or hiking boots with good tread are a must. You may also want to wear a hat to avoid having water drops hit your head/face. 
3-Top Caves in Missouri:
Onondaga Cave State Park
7556 Missouri H, Leasburg, MO 65535
Located an hour-and-a-half southwest of St. Louis and less than two-and-a-half hours northeast of Springfield, you'll find Onondaga Cave State Park. The park itself is nestled just about 5 miles off the highway and is actually home to two caves – Onondaga Cave and Cathedral Cave, with Onondaga Cave the more well-known of the two. Onondaga Cave is even designated as a National Natural Landmark. A tour of one or both of the park's caves is a must. 
The Onondaga Cave tour begins with an informative 5-minute video that provides a brief history of the cave, along with what to expect on your tour. The video segues into cave instructions, and then moves onto the actual exploration. I had the pleasure of having Kassidy as our guide and she was full of knowledge and absolutely wonderful. 
Since the cave is within a State Park, scientists do quite a bit of research here. One interesting thing I learned on the tour is that the introduction of artificial light in the cave has led to the growth of new organisms within the cave walls. To mitigate the impact on the cave's natural inhabitants, the lights are now turned off every night. 
The tour itself lasts about 1 hour and 15 minutes and involves about a mile long of walking on a paved path. There are some very slippery spots on the tour, along with other areas that require ducking, so I would not recommend the tour if you have mobility issues or require the assistance of a walking device.  After your tour, I highly recommend checking out the gift shop and then exploring the rest of the park. 
Crystal Cave
7126 N Crystal Cave Ln, Springfield, MO 65803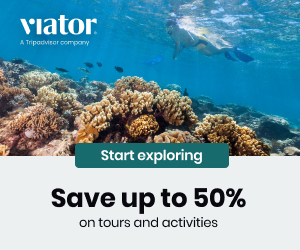 If you're looking for a fun cave tour that will test your agility, head to Crystal Cave. The cave is about 20 minutes north of downtown Springfield, MO and it just reopened in Spring of 2021 after having been closed for several years due to ownership changes. 
When you arrive at Crystal Cave, you will head to the main office to either check-in or purchase tour tickets. Inside the main building is plenty to keep you entertained while you wait for your tour. There's an indoor mini-golf course, gemstone mining, a penny arcade, and a gift shop. It was so fun to see all of the old games and toys. 
When it's time for your tour, you'll head outside and down a short hill to the entrance of the cave. Make sure to check out the gates to the cave as you enter- they once served as the iron gates of the original Springfield Jail. Note that you will need to go down several large steps to enter into the cave (and back up the steps at the end to exit). 
Venturing inside the depths of the cave, you'll find the cave maintains a cool, constant temperature of 59 degrees Fahrenheit. Your guide will show you several different sections of the cave, including a garden where celery and mushrooms were once grown, and the Ghost Room which showcases gorgeous stalagmites. 
Crystal Cave is open every day during the summer months, but you'll want to call ahead during the winter season to confirm hours. Admission is reasonably priced at $26.95 for adults and $15.95 for children. The tour lasts about 45 minutes depending on the size and speed of your group. This cave is not accessible for those with mobility issues or those in need of an assistance device. 
Fantastic Caverns
4872 N Farm Rd 125, Springfield, MO 65803
Head to Fantastic Caverns for a 55-minute, fully-narrated, drive-through cave tour – the only one in North America. Located 20 miles northwest of downtown Springfield, this is a cave tour unlike any other. 
When your number is called for your tour, you'll head down a ramp to your tram. You'll remain seated in your tram for the entirety of the tour, as a Jeep pulls you through the cave. It's the perfect option for anyone with mobility issues or those who'd rather someone else do the heavy lifting while you take in the beautiful sights. 
Once inside the cave, you'll learn about how it was discovered by a hunting dog in 1862, how it was used as a speakeasy during Prohibition, and even how concerts were held inside the caves in the 1950s and 1960s. 
While Fantastic Caverns is certainly the most 'touristy' of the three in this list, it's just as beautiful as the other two and well worth the tour. It's really quite incredible how large this cave is inside and how its formations grow over hundreds of thousands of years. 
Additional Caves in Missouri to Visit
Your cave adventures don't have to stop here – Missouri has plenty more for you! While many caves are centralized around Springfield, MO, you're certainly not too far from a cave no matter where you are in the state. 
Caves Near St. Louis: 
Meramec Caverns is dubbed the oldest attraction on Route 66 and is just an hour from St. Louis, near Onondaga Cave State Park. Just down the road is Fisher Cave in Meramec State Park – another must-visit spot in Missouri where you can hike more than 12 miles of trail and swim in the Meramec River. 
Caves Near Lake of the Ozarks: 
Near Lake of the Ozarks and Osage Beach, you'll find Bridal Cave and Thunder Mountain Park and Ozark Caverns (in Lake of the Ozark State Park). Bridal Cave and Thunder Mountain Park offers a fun tour for all ages with a unique historical story to share. The park also offers gem mining and has nature trails and viewing decks. You can tour Ozark Caverns during the summer months, and then spend the rest of the day exploring Lake of the Ozarks State Park including the gorgeous trails and beach area.
Caves Near Springfield: 
Just outside of Springfield in the city of Ozark is Smallin Civil War Cave. Here you can experience the cave via an hour-long guided tour on a half-mile paved trail. There are no stairs required for this cave, so strollers, wheelchairs and mobility scooters are allowed, although expect some inclines and ramps inside the cave.
Caves Near Branson: 
If you're looking for more than just a cave tour, spend the day at Silver Dollar City Theme Park where Marvel Cave is located. Here you can spend the day at the theme park and head to the cave for your tour when you are ready for a short break from the rides.
Just a few minutes from the amusement park you'll find another cave – Talking Rocks Cavern. This spot is perfect for the whole family as the location offers mini-golf, gem mining, a nature trail to a lookout, and a gift shop with fossils.
Final Thoughts:
So there you have it: 10 great caves that you can quite easily visit during your time in Missouri. Each cave tour is a little bit different and features something unique to the particular cave you are in.
While no two tours are the same, I'd recommend visiting no more than 2-3 caves on a single trip (unless you're a hard-core cave lover) only because I feel that you get the most out of each tour when you are not overwhelmed with cave information – it can all start to blend together after awhile. 
If you have any doubts about exploring a cave, my mom last-minute decided she would go with me on a tour and loved it so much that she decided to tour two more caves. Mother Nature is amazing and the formations within these caves are incredible to see in person. Enjoy!