Courtyard Jekyll Island Overview:
Opened in 2021, the Courtyard Jekyll Island is an excellent, affordable oceanfront property within walking distance from the Beach Village. It's actually a dual-branded hotel, with the Residence Inn Jekyll Island on one side and Courtyard Jekyll Island on the other. Together, the hotel has 209 well-designed rooms, a spacious lobby and dining area, gorgeous pool, and plenty of options to relax or catch-up on some work.
Beach access is easy from the hotel while across the street you'll find a paved walking/bike path that will take you to some of the most popular destinations on the island. The hotel even offers complimentary bike rentals so getting to Tortuga Jacks for dinner and drinks, the Georgia Sea Turtle Center, or Summer Waves Water Park, is a breeze. 
Sam and I stayed at the Courtyard Jekyll Island in January 2023 over MLK Weekend so Sam could run the Jekyll Island Half Marathon. While we've been to Jekyll Island several times, we had never stayed at this property. All hotels had higher prices due to the marathon, but we were able to get the two nights we needed for a reasonable rate using a combination of points and cash. 
We booked our usual Standard King Room, opting not to splurge for a view or put in for a suite upgrade since we knew we would be busy and not in the room much. However, upon arrival they did not have any rooms with king beds left (something VERY important to Sam) so they switched us to a room with two queens, but with a balcony and a gorgeous ocean view. Sam loves a balcony just about as much as he insists on a king bed, and I love the view, so there were no complaints over the slight hiccup and we were grateful the hotel made up for the booking error. 
When you make purchases through the links in my post, I may earn commissions at no additional cost to you. As an Amazon Associate I earn from qualifying purchases. As always, I only provide links to products and services I recommend.Read my full disclosure here.
Rooms at Courtyard Jekyll Island: 
The Courtyard Jekyll Island has a plethora of room options available. On the lower price end, you can snag an Island View room (King or Queen) with or without a balcony or upgrade to an Ocean/Beach View (King or Queen) with or without a balcony. They also offer a deluxe room option (King or Queen), which provides a small couch and a bit more space, or you can upgrade to a junior suite which includes two queen beds, a sofa bed and a larger balcony. 
As I mentioned above, Sam and I stayed in a Queen Oceanview Room with a Balcony. Since Courtyard Jekyll Island is a newer hotel, the rooms are very nice and modern. The room we stayed in had ocean-themed wallpaper behind the beds and a photo above the toilet, but other than that did not have any wall decor.
There was a small table/stand near the door that could fit a suitcase on top or other bags. It also had a drawer that contained a safe. There was a writing desk under the TV with plenty of space to work. In addition, the room had a small sitting chair, side table, mini fridge, great lighting and plenty of outlets/USB ports for charging needs.
The beds were comfortable and I found the pillows to be okay – they have a lot on the beds so I eventually found one that worked, but they all seemed to be different and none were very firm. As is always my biggest complaint with almost every hotel I stay in, the bedding is so light that I did not feel "cozy", but with the sheets and two comforters I use at home, it really is hard to compare. 
The shower was very nice and had a strong flow. However, we seemed to be missing an anti-slip mat for the tub and the shower was very slippery. We ended up putting a towel down for some stability. I'm sure this was just an oversight and that one would have been provided had we asked. 
Onsite Dining and Drinking at Courtyard Jekyll Island:
Like most Marriott Courtyard hotels, the Courtyard Jekyll Island has a few different food options, including The Bistro for coffee and breakfast and Shore for lunch, dinner and drinks. 
The Bistro offers Starbucks coffee drinks and breakfast items like egg plates, french toast and breakfast sandwiches. Breakfast is served 6:30am-9am Monday through Friday and 7am-10am Saturday and Sunday. 
Shore provides American cuisine like pizza, salads and sandwiches, along with a full bar. It's open for lunch and dinner from 11:30am-10pm daily. There is ample seating both at tables and at the bar. During warmer weather you can also eat outside. Sam and I ate lunch here one of the days and both agreed it was pretty good food and what you would expect from a casual hotel restaurant.
I ordered a cheese pizza, which ended up being more like a flatbread and Sam got a mahi-mahi sandwich. Sam loved the sandwich and thought it was really filling, even after running the half marathon, which is definitely saying something for that man. I also ordered a virgin strawberry daiquiri which was delicious.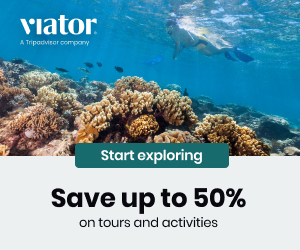 Although not offered during the off season, I did confirm that they provide pool-side service during the busier months of the year. 
Courtyard Jekyll Island – Additional Amenities:
Pool
One of my favorite features of the Courtyard Jekyll Island is the large freshwater pool and hot tub. I love a good pool and this one did not disappoint – if only it was a little bit warmer to actually enjoy it. 
Courtyard Jekyll Island and the Residence Inn share the property and thus, the pool, but there is plenty of space for all guests. There are tons of pool chairs and of course, the beach is right there as well if the pool does happen to be too crowded. The pool is definitely a huge bonus to this hotel for me and I can't wait to go back in warmer weather and enjoy it. 
Fitness Center
The hotel has a wonderful fitness center with multiple treadmills, bikes, ellipticals and an impressive array of weights. The room was spacious and clean and even with others working out, did not feel cramped. 
I will note that several of the machines were out of order during our stay (management was aware and had indicated so on each machine). A slight inconvenience, but nothing horrible and quite frankly, not out of the ordinary with hotel gyms. 
Outdoor Activities
Courtyard Jekyll Island and the Residence Inn provide cornhole games (also known as bags) and fire pits for guests to use. The fire pits are a huge bonus in the colder winter months so you can still gather with friends or family and a drink outside, or stay warm while the kids brave the pool. I watched kids and their parents entertain themselves with a game of cornhole while they waited for their food or for a family member to finish getting ready in the hotel room.
Beach Rentals
If you want to enjoy the day at the beach, the hotel partners with Beach Chair Rental LLC (seasonal service for an extra fee) so you can enjoy the sand and sun with a chair and umbrella.
Other Courtyard Jekyll Island Details:
The average daily rate (according to Google) for the Courtyard Jekyll Island is $176/night. The hotel does is considered a resort and with it comes a lovely daily resort fee of $20 + tax per room. Included with the Resort Fee are the following items:
$10 Crate Market Shop Credit 
$10 Restaurant Credit, including the Starbucks stand 
Complimentary Bike Rentals 
Complimentary Island Shuttle – the shuttle will take you anywhere on Jekyll Island and then pick you back up to return to the hotel
Additionally, the hotel is incredibly dog friendly. They have spots for your four-legged friends to use the bathroom and even provide poop bags. Please note two pets up to 40 pounds are allowed for a $150 nonrefundable fee. We saw several dogs staying at the property and the staff and other guests were all very welcoming. Jekyll Island as a whole is very dog friendly and you'll often see leashed dogs all over the island.
Final Thoughts:
Courtyard Jekyll Island is an excellent mid-budget, oceanfront hotel in a gorgeous location. The hotel is clean, has friendly staff, provides all the amenities you need for a comfortable stay, and has modern rooms for a peaceful escape. Given that it is classified as a "resort", it has more amenities than a standard Courtyard by Marriott and it has the feels of more luxurious hotel without breaking the bank.
With the pool and ocean just steps from your room, it's hard to leave the property. However, Jekyll Island has so much to offer so make sure to get out and explore the beauty. Check out the Top 6 Best Things To Do in Jekyll Island to start planning your relaxing southern getaway.
Happy Traveling!
-Lily