Booked An All-Inclusive Vacation?
Heading to an all-inclusive resort at a beach destination? How exciting! Now that you've booked the much-needed vacation, one of the biggest stressors is probably what to pack in your suitcase. I'm always worried I'm going to miss an essential item or not think of something that could've made the trip so much better. 
This post has everything you'll need to get the most out of your all-inclusive vacay. I don't include the basics like clothes, swimsuits, and simple toiletries because those vary depending on your location and length of your trip. However, you will find all the items needed to make your all-inclusive getaway the absolute best. 
Rest assured that if you do forget something, most items on this list can be purchased at your resort, but you'll certainly be charged for your forgetfulness. Use my packing guide to make sure the commonly overlooked and most desirable items make it into your suitcase. 
When you make purchases through the links in my post, I may earn commissions at no additional cost to you. As an Amazon Associate I earn from qualifying purchases. As always, I only provide links to products and services I recommend.Read my full disclosure here.
The Absolute Essentials:
1. Passport
Most all-inclusive resorts are located outside of the United States meaning you'll need a passport to enter the country you are vacationing in and to return home. If you do not have a passport or it has expired, you'll need to make an appointment to get a valid passport as soon as possible. It is possible to expedite the passport process, but you'll want to ensure you have plenty of time before your trip for passports to arrive. 
I make it a habit to check the passports of everyone going on the trip the minute it is booked. You'll want to make sure none of the passports are expired and that they are valid for at least six months upon your planned return date. Some countries will not let you enter if your passport is expiring soon after your trip. You'll also want to make sure you have at least 2-4 visa pages remaining to ensure you are satisfying all requirements. 
2. Credit Card with No Foreign Transaction Fee
Credit card fees can add up quickly. One sneaky fee credit card companies add in are foreign transaction fees. These fees vary by card issuer and the product, but in general range from 1% to 4% of the transaction. 
Check your credit cards before you leave to see if they have these types of fees and if they do, you may want to consider opening a card without any fees. Even though you likely won't be spending much on-property at your all-inclusive resort, if you do any excursions or activities that cost extra (buy souvenirs, enjoy special dinners, etc.) those costs will be eligible for a foreign transaction fee. 
My husband, Sam and I have a mix of credit cards between the two of us to rack up points, cash-back and various travel benefits. For cards with no foreign transaction fee, I enjoy the Capital One Quicksilver Card as it offers a minimum of 1.5% cash back on all purchases and has no annual fee and the Marriott Bonvoy Boundless Card as it racks up tons of hotel points, although it does have a $95 annual fee. As always, you should review each card thoroughly to decide if it is right for you. 
3. Pain Relievers (Tylenol/Ibuprofen)
Long travel days, "busy" days in the sun, or a little too much alcohol can all leave you with a headache or other pains. Plan ahead and pack the tylenol or ibuprofen in your bag just in case. The last thing you'll want is to have to search for pain relievers at the resort or pay a hefty fee for some in the gift shop. 
4. Cash
Although your vacation is paid for before you arrive, don't forget cash (small bills) for tipping your hotel staff and excursion leaders. A lot of resorts state gratuities are included in the price, but you'll often still see guests tipping for drink service, especially pool and beachside service. You'll also want to remember to tip the housekeeping staff when they come to clean your room. All that sand and water can lead to quite the mess and the thoughtfulness of a small tip will go a long way.  
5. Sunscreen
Even though sunscreen is one of the first items people think of, it's also one of the most important items people forget so I've added it to the packing list as an extra reminder to throw the screen in your bag. Just remember if you're not checking a bag each tube of sunscreen needs to be 3oz or less to get through TSA. To help protect our oceans, reef-safe sunscreen is the best. My favorite is Supergoop! because it absorbs well and has a high SPF. 
All-Inclusive Resort Necessities:
6. Sunglasses
You'll definitely be kicking yourself if you forget your sunglasses for your beach vacation. Resort options will be expensive and not what you're used to. If you typically wear an expensive or designer pair of sunglasses, I suggest you also pack a cheaper option for any excursions you do or for chilling in the pool or ocean. My favorite sunglasses to pack on vacation are Goodr polarized sunglasses because they fit snug and are very affordable at around $25.00. 
7. Sandals
Sandals make it on the list because my husband forgets his sandals. Every. Single. Trip. And trust me, it is a pain. Picture socks and sand. It's not pretty and very messy.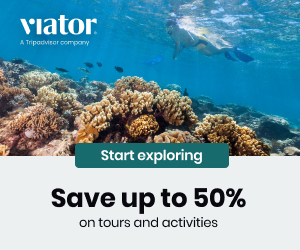 Pack your favorite, comfy sandals since you'll likely be doing quite a bit of walking around the resort. I always bring my Birkenstocks and Oofos.
8. Beach Bag
Don't forget to save space in your suitcase for a beach bag. Resorts are often large and spacious so you'll need a bag to carry everything to the pool or beach for the perfect day. I have an entire post on packing your beach bag to ensure you have the important essentials. 
There are so many beach bag options out there so bring the one that best suits your needs. I've listed some popular bags that are water-proof and easy to clean, but remember to consider your suitcase size and space. 
9. Dinner Attire
Most all-inclusive resorts have on-site restaurants outside of the standard buffet. These restaurants usually have a dress-code and you'll want to make sure you pack the proper attire to take advantage of one of these specialty options.
For women I suggest a cute sundress or cocktail dress with sandals (no flip flops). If dresses aren't your style, linen beach pants with a cute top make a fun outfit. Men should pack khakis or other more formal pants, dark jeans, and a nice pair of shorts. Not all resorts allow shorts at their restaurants so make sure to have pants just in case. You'll also want a polo and button down. 
Restaurant attire is usually posted on the resort website so you can plan what to pack before you leave. 
10. Swimsuit Cover-Ups
Swim cover-ups are a must. You'll want something light and easy to throw on as you're walking around the resort or grabbing food at one of the buffets. Additionally, most on-site dining options do not allow swim-suits in the restaurants so you'll need a cover-up to enter. Men, this includes you. Don't forget a t-shirt as some restaurants do not allow tank tops. 
I love a simple button-down cover-up or an easy dress I can throw over my head. Some of my favorites are from Target and Lulus. Make sure to pack a few as they tend to get wet and sandy throughout the day. 
11. Hat
Protect yourself from the sun and make sure you pack a hat. A hat keeps the sun out of your eyes, protects your face from burning and future wrinkles, and makes reading outside so much more enjoyable. 
There are even some really cute hat options available. My sister just bought me this adorable 'Out of Office' floppy sun hat that I'll be wearing on my next beach vacay. My husband, Sam, always just wears a baseball hat, although bucket hats are more protective and are in style right now! 
12. Books
Reading on vacation is one of the most relaxing things to do and you finally have a block of time to focus on books without distractions. However, it's hard to read if you forget your books at home. Books are one of the first things I'll set out when I start packing for an all-inclusive vacation because I know if I forget them I'll have to pay airport prices for a few books to get me through. 
Depending on the length of the vacation, I can go through a lot of books while on vacation. I mean, I have 6+ hours to just lay in my beach chair and read for usually 6-7 days. How awesome! However, I don't always have room to pack enough books. For packing sake, I'll usually load up my Kindle with books on my reading list and also bring a couple physical books so that I have plenty of reading material, but won't take up my precious packing space with all books. 
If you're looking for book ideas for your all-inclusive vacation, some of my recent favorite reads I recommend are: 
13. Water Bottle
You might book an all-inclusive vacation with the intent of drinking all the alcohol possible, but if that's your goal, you'll certainly need a big water bottle to counter the hangover. All jokes aside, it can get incredibly hot on the beach or along the pool deck and you'll need a lot more water than you think. The last thing you want to do once you get comfortable is realize you're thirsty and have to get right back up for a small glass of water. 
I recommend a large, stainless steel insulated water bottle that will hold a lot of water and keep it cold. You'll feel refreshed all day and help save the environment by reducing single-use plastic usage. 
14. Aloe Vera
Chances are your skin hasn't seen much sun prior to your all-inclusive getaway so even with tons and tons of sunscreen, you still might burn a bit. Bring aloe vera or your favorite soothing lotion to apply after a long day under the rays. 
Resorts will surely sell aloe-based products, but they will likely be off-brand and incredibly pricey. Know you are covered by bringing your own. 
The Nice-to-Haves:
15. Boca/Chair Clips
You won't find chair clips on every all-inclusive packing list, but you'll always find them on mine. Why? I love relaxing in my beach chair with a good book, a drink, and a flat towel. I don't love the beach towel falling off the top of the chair and getting all bunched up. The solution? Chair Clips/Boca Clips. I first saw Boca Clips when I went to stayed at my all-inclusive resort in 2015 and I made sure to order them before my next one.
These clips work by clipping the towel to the top of the chair so you can get in and out easily, without the towel falling off in the process. The chair clips also help identify your spots around the pool or on the beach. It's pretty hard to miss big flamingo or giant watermelon clips with a hot pink beach towel. They can be a tad bulky in the suitcase, but the clips are very durable. I've had the O2COOL Bocaclips since 2016 and they have weathered several trips very well. 
16. Beach Towel
Yes, most resorts provide beach towels for guests to use, but you will also find a towel in my suitcase. Why? To put simply, I enjoy having my own towel that I use each day. I know exactly what it looks like so I can put it on a beach chair and easily identify my spot next to the pool or down by the ocean. 
Also, not all resort towels are equal. Some are very thin, others are too worn, and then there are the ones that are tiny. Most resorts also provide towel cards for each guest to check out one towel at a time – a practice started after resort towels started going missing. If you do not return your towel, you don't get your card back. When it comes time to check out you are then charged for your missing towel. 
The issue with this is when all towels look identical, the risk that someone else unknowingly grabs your towel is a little too high for my liking. So, I bring my own. It's big, it's pink, it's comfortable, and in the event it is lost, I can find another discounted towel that is by far cheaper than the hotel's lost towel fee. 
Beach towels have gotten increasingly expensive and lower quality in the past few years, but these Resort Beach Towels from Costco are under $20 and are excellent quality. 
17. Tumbler
One of the perks of all-inclusive resorts are unlimited drinks, whenever you want a beverage. It's also hopefully nice and toasty outside. Bringing your own tumbler not only keeps your drinks cold while you lay out on the beach, but also allows you to get a giant drink. Giant drink = less trips back and forth to the bar. If you're going to take up space in your suitcase with a tumbler, make sure it's going to do the job. I love Yeti Tumblers because of how insulated they are, keeping the drinks nice and cold. 
18. Headphones
If you're never been to an all-inclusive resort before, most have all-day entertainment and music for your enjoyment. Music tends to be louder by the pool area than on the beach (for obvious reasons – speaker location) so if you're looking for more peace and quiet, head to a spot on the beach. If you want to listen to your own music or audiobook, please for the sake of those around you pack headphones. 
I usually read or enjoy the activities around me while out in the sun, but my AirPod Pros are essential for my morning workout that I stick to while on vacation. 
19. Portable Charger
While definitely not an essential item for an all-inclusive resort since you'll be close to your room most of the time, I'd suggest a portable charger anytime you travel in case of emergency or trouble finding a spot to charge up. I recently got a very highly rated portable charger on Amazon for under $25 and I wish I would have gotten one sooner. 
If you're doing any work while lounging at the pool or the resort bar, you'll be able to keep your devices charged while you relax in the sun. Not too shabby, huh? 
20. Snorkel Gear
Depending on your all inclusive resort location, snorkeling may be a popular commodity. Many resorts will offer free snorkel gear as will any excursions you go on. However, learn from my experience and bring your own. My first time in Mexico I had never been snorkeling and borrowed a snorkel from the hotel. I had no idea what to expect with the gear and didn't realize it was gum on the mouthpiece until it was too late….talk about germs! 
Decent snorkeling gear is relatively inexpensive and is a million times better (and cleaner) than the free offerings at your destination. 
Enjoy the Relaxation!
Arrive at your all-inclusive destination knowing you are well-packed and ready to relax and enjoy your vacation. Stay tuned for posts coming on my favorite resorts and various all-inclusive destinations.
-Lily