Best Travel Resources
With all of the travel resources available, it can be overwhelming to know where to start and which tool to use. Many travel resources are free and can significantly enhance your trip-planning experience. 
I've put together this post to break down the popular and most-widely used travel resources, including an overview and best practices for using them. 
As a reminder, when you make purchases through the links in my post, I may earn commissions at no additional cost to you. As an Amazon Associate I earn from qualifying purchases. As always, I only provide links to products and services I recommend. Read my full disclosure here.
Flights
Flights can often be one of the most daunting and expensive aspects of a trip. Depending on where you are traveling, you may have a variety of carrier options, one or more stops, customs checkpoints to navigate, and several other items to consider. 
Thankfully, there are many wonderful flight resources available to help make finding ideal and affordable flights so much easier. 
Google Flights 
Google Flights is a very popular and simple tool to use that is great for finding a variety of options available. I love how user friendly this search tool is – you simply input your departing airport, arrival airport and dates, and Google will gather the available options. Of course, you can also sort by price, duration and stops. 
Once you find a flight option you like, you'll select that option to be re-directed to the airline's website for booking options.
One pitfall of Google Flights is that not all carriers will show up on the platform. For example, Southwest Airlines does not use online agencies to market or sell tickets so if they are your favorite carrier, you'll have to search direct on their website.  
Going, formerly Scott's Cheap Flights, is a service that searches for the best flight deals for you and sends the information to your inbox. You input your preferred airports and the company does the rest with finding you the best flights.
The company offers three tiers – Limited (free), Premium ($49/annually), and Elite ($199/year). 
If you travel just occasionally and want to keep an eye out for potential deals, limited is a great option. However, to find out deals right away and get more flight options sent to your email, I'd recommend Premium. Sam and I have this tier and it's been great to get multiple emails a day with flight deals to cities we plan to visit or would love to visit one day. 
Elite is a great option if you are looking for deals on business class tickets or higher when flying. We are a-okay flying basic economy so we have not upgraded to the top-tier at this point. 
Skyscanner
Skyscanner is another top site for flights that also offers hotel and rental car services at a much lesser scale. The company makes finding deals on flights a breeze. You simply input your departing and arrival airports and your dates and the site does the rest, providing you with your options.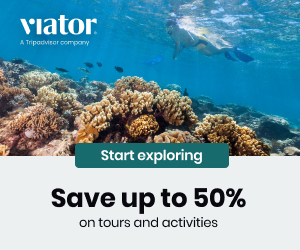 My favorite feature is that when selecting your dates, the calendar is coded green, yellow and red to let you know price estimates ($, $$, and $$$). 
Like other flight finders, once you select the flight you want, you will be re-directed to the airline's website to finalize your booking. Along with Going, Skyscanner is a top travel resource among frequent travelers.
Momondo 
Momondo is a great resource for flights and transportation options. The site makes finding flights and deals on flights so easy. It's a really great place if you are still trying to determine a destination as it lists popular spots, nonstop options, and deals. 
Once you choose a destination and have searched for flights, Momondo provides average cost for the days surrounding the dates you chose so that if you have travel flexibility, you can see if you can get a better deal leaving or coming back a day or two later. 
When not traveling via airplane, you can also search for train routes and tickets for your chosen destination to see various options and compare prices to flying. 
Hotels/Rentals:
Booking the hotel or rental property is my favorite part of vacation planning. After a long day of hiking, adventuring, city-exploring, or food-sampling, there is no better feeling than putting up your feet in a comfy bed. However, the price of the hotel is never my favorite. 
I'm always looking for the best hotel deal available depending on my stay needs for a trip. Fortunately, there are several booking options that provide great deals at awesome properties. 
Hotels.com
Hotels.com is one of my favorite third-party booking sites for hotels because of the free night you earn after you reserve and stay 10 paid nights. 
I have stayed at probably 50-100 hotels reserved through Hotels.com and the booking and check-in process has been seamless. 
You can book most, if not all of the major hotel brands on the website and the company offers plenty of perks and promotions throughout the year. 
Booking.com
Booking.com is the world's largest travel agency for accommodations (Booking Holdings) and also car rentals. A huge benefit of using this third-party booking site is that almost all reservations allow for free cancellation – a major benefit. 
Airbnb.com
Airbnb is a great travel resource for those looking to stay someplace unique or extra special on vacation. While the rental company works with homeowners to offer condo and typical home rentals, you'll also find treehouse rentals, mansions, tiny homes, cabins and more. I love that you can search by the features you want (i.e. tiny home) to help narrow down exactly what you need for vacation. 
vrbo.com
Vrbo is a home and vacation rental company that is part of the Expedia Group. The company aims to connect homeowners with vacation goers to rent something other than the typical hotel. On Vrbo, you'll find everything from condos and townhomes to single family homes and luxury homes with backyard pools. 
Vacasa 
Vacasa is vacation rental management company that was founded in 2009 and provides vacation home rentals in 35 states along with Canada, Mexico, Belize and Costa Rica. Although the company is still growing, they offer 24-hour customer service and have over 44,000+ homes available.
Rental Cars:
Rental cars can be booked directly through a company like Hertz, Budget, Thrifty, etc., or you can use a third-party option to perhaps snag a deal. Most of the add-ons such as insurance, extra drivers, and pre-paid gas will be purchased when you pick up the car so when booking with a third-party vendor (aside from Turo), you really want to focus on price and cancellation policies.
Autoslash
Autoslash is a rental-car savings service that helps you find lower prices on your bookings. It's a pretty simple process – you input your rental information, the credit cards you carry, and any memberships you have and the site searches for the best deals for you. Once complete, you will receive an email with the results.
If you find a deal you want to book, you will click the link in the email to be re-directed to Priceline to make your reservation.
Sam and I have saved quite a bit of money using Autoslash and rebooking our previously-booked rental cars. However, the times we have booked via Autoslash, we have spent a significant amount of time waiting in line to get our rental car.
So, while it can be a fantastic resource to save on rental car costs, know that your savings may correspond to waiting in lengthy lines at the rental car center. Sam doesn't mind waiting at all while I'm the least patient person and want to get my rental and book it out of the airport.
Costco
Costco is by far our most used resource for rental cars. Since pre-payment is not required, you can book and re-book if the price goes down leading up to your trip. In addition, you can add a second driver for no additional cost, which is a major savings. 
You do need a Costco membership in order to reserve a rental, but you do get 2% back on all rentals if you have the Costco Executive Membership.
Turo 
Turo is the world's largest car-sharing marketplace where individuals can rent out their cars through the website – think Airbnb or VRBO for cars. You can browse by make, destination, pet-friendly, and more. 
Sam used Turo once and got an excellent deal on an older Toyota Yaris. As I always share the good and bad of travel, he did encounter a hiccup when he experienced some mechanical issues with the car. He opted to have the car towed, which Turo determined after the fact was not necessary so he was charged for the rental and an additional towing fee. It wasn't an ideal situation, but he also knew he was taking a risk renting an older, high-mileage vehicle. 
We have talked with others who have used the service and have had excellent experiences. Sam is definitely willing to try the service again with a newer vehicle. 
Total Trip Planning:
Sometimes it's easiest to everything planned at once. There are several online travel resources that offer all services at one site – hotel, flights, and rental cars. Personally, I've found the best deals when booking each portion of the trip individually, but there is certainly something to be said for the ease of getting the entire trip planned all at once.
Travelocity 
Travelocity is an Expedia Company that provides a la carte travel options such as flights, hotels or activities, or you can book complete packages. You can also search by deals if you're looking for a bargain getaway.
Expedia
Expedia is more expansive than Travelocity, offering tons of international booking options. One additional option unique to Expedia is that you can book cruises via the website. You'll also find a lot of destination suggestions, deals, and bucket list trips for trip inspiration.
Kayak
Kayak is a third-party booking website that makes planning and managing your trip easy. You can book all aspects of the trip via the website and can even share your booking details with others. Better yet, those included on the trip itinerary can edit the itinerary as well, making group travel much easier.
Agoda
Agoda is a third-party travel resource owned by Booking Holdings that provides hotels and homes, flights, long-term stays, and activities. They provide options in destinations all over the world and advertise affordable flight options. It's an especially great travel resource for those looking for deals on hotels as you can find rooms that are discounted 60%.
Hopper
Hopper is an accredited travel company founded in 2007 that lets you book your travel completely through an app on your phone. 
A defining program of the company is that every time you book with Hopper, the company plants two trees to help offset the carbon footprint of travel.
Booking Vacation Activities:
There are many travel resources available to help you find, plan and book tours, activities and excursions while you are on vacation. A few go-tos are TripAdvisor, Trusted Tours and Attractions and Viator. These sites not only give you idea of things to do, they also allow you to find and book tours and excursions.
Airbnb Experiences
With this travel resource, individuals will offer experiences in which they have expertise/specialized knowledge, so you have a local leading the activity. For example, a friend of mine used Airbnb Experiences to take surfing lessons when she moved to San Diego. 
Hop-On-Hop-Off Bus
I personally really like the Hop-on-Hop-off buses and will utilize the tours in the cities that offer them. I find that the buses go to the well-known "tourist" spots and since you can get off at each location if you want, you can really see a lot of a city for a fair price, especially if it's your first time visiting and you just want to explore. 
There are a few different companies that offer these tours. My favorite is Old Town Trolley Tours because the buses are a little smaller and more intimate so it's easier to get on and off and to hear the driver's narration. Another great option though is Big Bus Tours which operates internationally.
City Tourism Website
Finally, I highly recommend researching the tourism website of the city you are visiting. While you probably won't be able to actually book your activities through the website, it will certainly have lots of ideas and may direct you to the website where you can purchase tickets or book a tour, etc. 
Final Reminders:
Third-party booking sites can make trip planning so much easier and can often offer great deals on flights, hotels, rental cars and activities.
One thing that's so important to remember with third-party travel resources is that you often don't have the same change and cancellation policies you might get if you book directly through the airline, hotel or tourism company. In addition, if something goes wrong with your booking, you'll have to reach out to the third-party company rather than working with the individuals on-site.
This is certainly not to discount third-party booking sites. I use them frequently and have had many wonderful experiences. It's also a great idea to compare third-party options versus booking direct. And more and more, third-party options are getting better with refund policies. You can also purchase travel insurance or see what protections your credit card provides.
Check out my post on how to plan a trip on a budget to see how to book the best vacation for the lowest cost. Hint… third-part sites can help with planning too. Even if you choose not to book with them, sites like TripAdvisor and Viator provide great suggestions for things to do in a given destination.
Let me know in the comments if there are any travel resources you can't live without!