Overview of Jekyll Island:
You might know Georgia for the Atlanta Braves, peaches, the Bulldogs, and sweet tea. But did you know about the Golden Isles of Georgia? Located on the coast halfway between Savannah, Georgia and Jacksonville, FL, the Golden Isles are made up of the mainland of Brunswick and 4 barrier islands – St. Simons, Little St. Simons, Sea Island, and the subject of this post – Jekyll Island.
This southernmost barrier island is home to about 1,200 residents and many annual guests. Visiting Jekyll Island is a special experience that can't be explained– it can only be lived. As you cross the bridge onto the island, you are surrounded by live oaks covered in beautiful Spanish moss and there's a certain tranquility found on the island. It's like something out of a fairy tale. 
I first visited Jekyll Island in January 2019 with Sam. It was cold and I was bundled up in a winter jacket, hat, and gloves, but I fell in love with the trees and the ocean – all in one place. In 2021, Sam and I tied the knot under one of the giant oaks, surrounded by our closest family and friends. Needless to say, Jekyll Island will forever hold a special place in my heart. 
I love that the island welcomes kids, pets, and individuals from all over. It still seems to be a weekend getaway for Atlanta residents and an escape for those who live in the Carolinas, but I highly recommend a visit, especially if you are in the Jacksonville or Savannah areas. 
Read along as I share the history of the island and provide a detailed guide to visiting Jekyll Island. If you are looking for a quick overview of some of my favorite things to do, check out the Top 6 Best Things to Do in Jekyll Island.
When you make purchases through the links in my post, I may earn commissions at no additional cost to you. As an Amazon Associate I earn from qualifying purchases. As always, I only provide links to products and services I recommend. Read my full disclosure here.
History of Jekyll Island:
When British Colonists settled on the island and founded the colony of Georgia in 1733, General James Edward Oglethorpe named the island after Sir Joseph Jekyll, who was a financier and backer of the colony.
Beginning in 1879, Newton Finney and John Eugene DuBignon began working on a hunting club for the nation's wealthiest. In 1886, they helped form the Jekyll Island Club, which bought the island and turned it into a club for the richest. Famous names like Rockefeller, Morgan, and Pulitzer belonged to the club and had cottages on the island.
Eventually in 1947, the State of Georgia purchased the island for use as a state park. It was purchased for $675,000 through condemnation proceedings and a year later, officially opened to the public as a state park. While Jekyll Island was now more accessible than ever, African Americans were not welcome to enjoy the island's beaches and amenities until several years later.
Today, Jekyll Island is truly open to all and features several different transportation options for eager visitors.
Airports Near Jekyll Island:
If you're not road-tripping to Jekyll Island from a neighboring city or state, there are a few airports that will get you close. Delta Airlines flies from Atlanta to Brunswick Golden Isles Airport if you want to eliminate much of a drive. Otherwise, both Savannah/Hilton Head International Airport and Jacksonville International Airport are a little over an hour drive from Jekyll Island. If that hour-drive seems like a lot, there are plenty of parks, small towns, and beaches to visit if you need a little rest. 
Fee to Access Jekyll Island:
There is a daily toll to enter Jekyll Island – $8 per car or $12 per vehicle exceeding 8'. If you are local or will be visiting frequently, an annual pass can be purchased for $75 or $120 for vehicles exceeding 8'.
Is a Car Needed?
 Although most of Jekyll Island is accessible via bike paths, this is a vacation destination where I highly recommend getting a rental car. You'll most likely need one to get to Jekyll from the airport anyway and it will be beneficial to have for the entirety of your trip, especially if you want to explore the neighboring St. Simon Island. 
Jekyll Island Accommodations:
Jekyll Island has a surprising number of wonderful places to stay. You'll find an assortment of hotel and lodging options on Hotels.com, VRBO and Airbnb.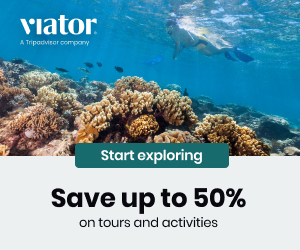 My personal favorite hotel to stay in when visiting Jekyll Island is in the Historic District at Jekyll Island Club. I've stayed in both the clubhouse and Sans Souci cottage and both are wonderful. I love being surrounded by the ancient oaks and all the history the club has to offer.
The Jekyll Island Club also has tons of amenities, food and drink options, and gorgeous views of the Jekyll River. I love grabbing a breakfast sandwich from The Pantry in the morning or a glass of wine from The Bar after a day of activities and sitting in the rocking chairs on the deck. 
One of the amenities offered by the Club is privileges at their sister property on the ocean-side of the island, Jekyll Ocean Club. The hotel offers 40 oceanfront suites, all with a balcony or patio, a beautiful pool, and beach services like chairs and umbrellas. Next door to the Jekyll Ocean Club is the Westin Jekyll Island which is another island favorite for luxury. Near the Westin, although not an oceanfront property, is Home2Suites by Hilton. 
There are several other wonderful and affordable oceanfront hotels available on Jekyll Island. The Courtyard by Marriott & Residence Inn by Marriott share property near Beach Village (read my full review of the Courtyard Jekyll Island) offering both ocean view and island view rooms.
Days Inn & Suites and Hampton Inn & Suites are two additional oceanfront properties in the same area. Located at various other spots on the island is the Holiday Inn Resort, the Beachview Club Hotel, Villas by the Sea, and Seafarer Inn & Suites (across the street from the beach). For those that love to camp, the Jekyll Island Campground is located at the north end of the island and provides an oak-covered oasis. 
Activities on Jekyll Island:
Learn the Island's History
Mosaic, Jekyll Island Museum provides an interactive history of the island, including slavery on the island, the events of the island during the late 1800s and early 1900s, and how the island changed once the state took over ownership in 1947. The Jekyll Island Authority also offers Landmark Trolley Tours of the Historic District that are an hour long and fully narrated, and include a tour of one of the famous millionaire mansions.
Tickets are $20/adult. You'll get views of the river, see hundreds of giant oaks covered with Spanish moss, and view the outside of several of the cottages and the Historic Jekyll Island Club. About halfway through the tour, the trolley will stop and your guide will take you through one of the mansions. Tickets to the Trolley Tour also include admission to the Mosaic Museum (generally $9/adult) and to Faith Chapel (generally $5/adult). 
Explore the Island by Bike
One of the best ways to explore when visiting Jekyll Island is via bicycle. The island has over 25 miles of paved bike trails that wend between the oaks, along the ocean, and through the historic district of Jekyll Island. Check out the gorgeous cottages in the historic district, be on the lookout for birds and other sea-life along the ocean, and enjoy the sounds and smells of the oak-covered portions.
Most hotels provide bike rentals (some for an additional fee). Bikes can also be rented from Jekyll Island Bike Barn, Beachside Bike Rentals, and Jekyll Wheels. Helmets should be included in your rental so don't forget to request yours when you are checking out your bike for the day. 
See Sea Turtles!
Also in the Historic District in the old Electric Building is The Georgia Sea Turtle Center which is open 9am-5pm daily. Admission is $8 for kids ages 4-12, $10 for adults ages 13-61 and $9 for seniors ages 62+. The Center is very interactive for both kids and adults, including an activity going through the difficult life journey of a sea turtle. There's even a building to view rescued sea turtles and learn more about how they ended up at the Sea Turtle Center.
Enjoy Water Activities
In the hot summer months, kids and adults will enjoy cooling off at Summer Waves Water Park or spending the day at one of Jekyll Island's seven beaches: Driftwood Beach, Great Dunes Beach Park, Glory Beach, South Dunes Beach Park, St. Andrews Beach Park, Oceanview Beach Park, and Corsair Beach Park.
Driftwood Beach is my favorite with the beach covered in ancient driftwood. Please note that removing driftwood from the beach is prohibited, so enjoy while on the beach, but make sure to leave it there for others. Great Dunes Beach Park is an awesome spot for family gatherings or beach picnics. 
Browse Local Shops
If you're looking to browse some shops while on vacation, check out Pier Road Shops in the Historic District and Beach Village. You'll find local shops filled with hand-made art, clothing, souvenirs, and so much more.
Tee Off for a Round of Golf
Jekyll Island's first golf course was created in 1898, and the sport remains a favorite Island pastime today. Jekyll Island Golf Club is Georgia's largest public golf resort, providing four courses – Pine Lakes Course, Oleander Course, Indian Mounds Course and Great Dunes Course. Check out one of these courses during your Jekyll Island visit.
Jekyll Island Restaurant Options:
There are several dining options on Jekyll Island at varying price points. Many of the hotels also have dining options, but I mainly focus on the non-resort-associated restaurants with a brief mention of island favorites at the end of the section. 
Breakfast on the island can be found at The Pantry (access from Jekyll Island Club, but available to all) and Sunrise Grille. Both offer hearty breakfast options, although The Pantry is not full service dining. If you're looking for grab-and-go options, head to Jekyll Market for some yummy baked goods. 
For lunch or dinner enjoy Beach House Restaurant, Red Bug Motors Pizza, or Wee Pub Beach. Tortuga Jack's is a fun Tex-Mex option with an outdoor tiki bar providing gorgeous views. Jekyll Market also has market-type items like subs available. Driftwood Bistro is open for dinner-only and offers yummy meal choices. 
One of my favorite restaurants for breakfast when visiting Jekyll Island is Eighty Ocean Kitchen and Bar located in Jekyll Ocean Club. The views are great and the food is incredible. 
For a fancy dinner, check out The Wharf at the historic Jekyll Island Club. Reservations are highly recommended, but are available for resort guests only during certain times. Make sure to call ahead to ensure they are accepting walk-ins if you do not have a reservation. 
Jekyll Island Weather
The weather on Jekyll Island varies throughout the year, with the winter months averaging low-mid 60s for the high and summer months exceeding 90 degrees on average for a high. December through March are the coldest months, although you'll still see daytime temperatures reach the 70s for pleasant vacation weather.
June through September is the rainy season with July being the hottest month of the year. Highs in July often exceed 90 degrees with high humidity.
Although hot, summer is the busy season on Jekyll Island. The beach is so much fun in the summer and hotel services are in full-swing (pool-side services, bike rentals, etc.).
Winter is considered the off-season and you can find great deals on hotels. The weather might not be ideal for laying out at the beach, but the island is just as gorgeous and you'll experience less crowds.
What to Pack for a Jekyll Island Vacation:
When heading to the southernmost Golden Isle of Georgia, you can expect to both relax by the beach and enjoy some of the many activities the island offers. If you're visiting in the summer months, plan for hot and humid weather. In the winter months it can get chilly so make sure you pack accordingly.
Your suitcase should have the basics like pants, shorts, t-shirts and a sweater or sweatshirt to accommodate weather. You're on the beach so definitely pack a swimsuit, sunscreen, towel, a protective hat and sandals. Check out everything you should pack in your beach bag for a comprehensive list. Even if it's too chilly to have a beach day, most hotels have a pool and/or hot tub you can still enjoy.
For activities like walking or biking the miles of trails you'll want to have comfy shoes. I also recommend packing a few books to enjoy since Jekyll Island truly is a relaxing destination.
What Are You Waiting For?
Jekyll Island provides a much-needed break from reality, yet has plenty of activities and adventure to keep you busy and having fun. Consider this awesome destination for your next getaway.
See you under the oaks!
-Lily